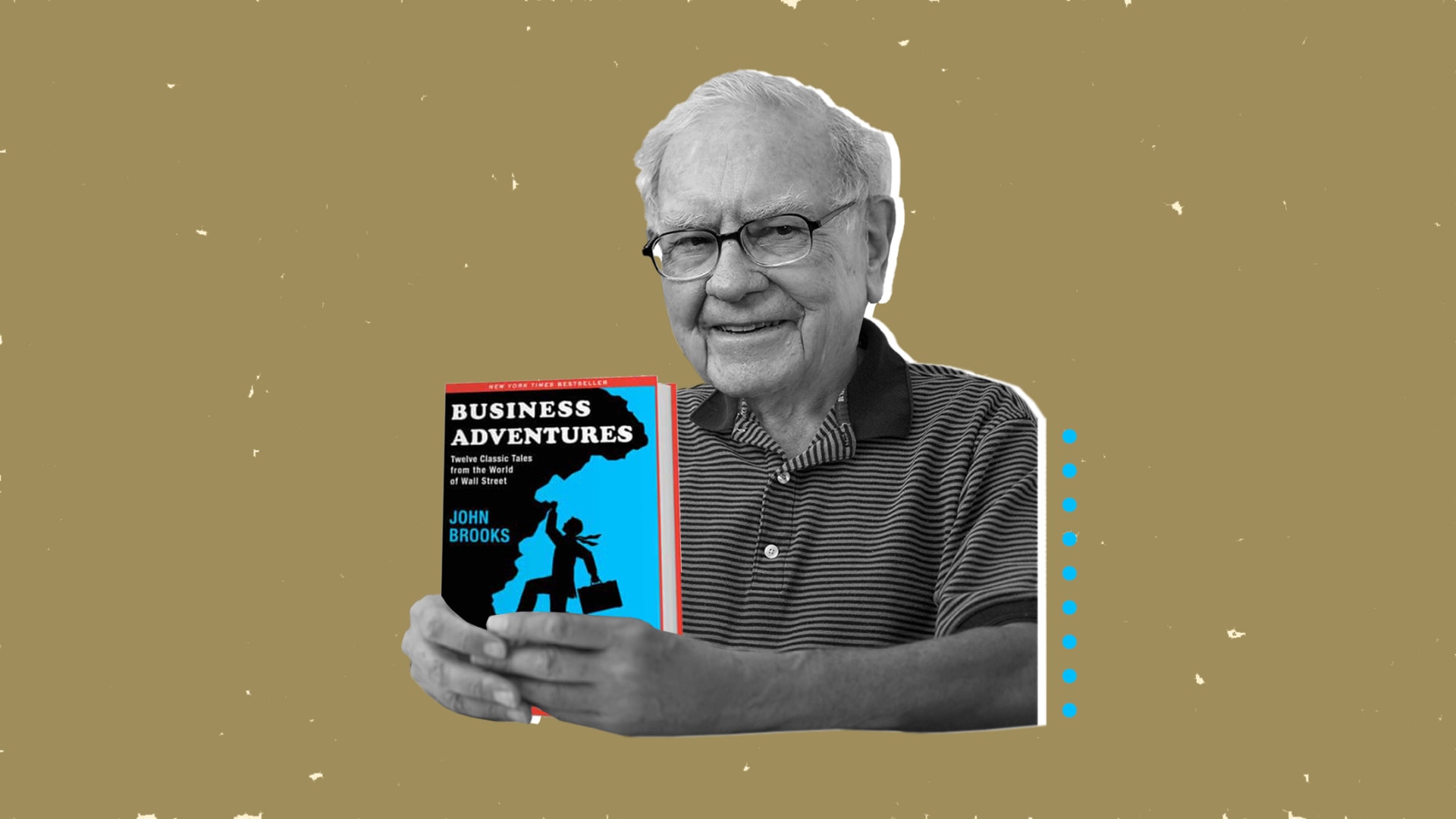 Warren Buffett famously spends 80 percent of his time reading. He's read quite a lot of books over the years and he's given lots of book recommendations along the way. But there are a few special books that the Oracle of Omaha particularly loves--and would love everyone to read. Here are five of those books, and why they hold a special place in Buffett's library.
1. The book Buffett gave Bill Gates
The book is a compilation of Brooks's New Yorker stories, first published in 1969, and it recounts such events as Ford's introduction of the Edsel and Xerox's rapid rise in the days before Steve Jobs came on the scene, back when a Xerox machine required a full-time operator. The business world has changed a lot since 1969. But, Gates says, "Brooks's deeper insights about business are just as relevant today as they were back then."
2. The book that changed Buffett's life.
Buffett read Security Analysis by Benjamin Graham and David L. Dodd when he was at Columbia University, studying with both its authors. "Together, the book and the men changed my life," he wrote. He's been following their investment strategy ever since, he says, and it continues to serve him well. In fact, he wrote the foreword for the latest edition of the book. Buffett is also a big fan of Graham's The Intelligent Investor, which Buffett calls "by far the best book about investing ever written."
3. The book Buffett rushed into print.
According to Barron's, Howard Marks, co-founder of Oaktree Capital Management, planned to turn a compilation of his client letters into a book once he retired. But Buffett was a fan of those letters, and offered Marks an enticement to publish earlier: Buffett would write him a jacket blurb. It worked. Marks published The Most Important Thing in 2011, later expanded as The Most Important Thing Illuminated. Buffett pronounced it "that rarity, a useful book."
4. The book Buffett's partner wrote.
We tend to think of Buffett as the brains behind Berkshire Hathaway. But in fact, for decades he's led the company in tandem with Berkshire's vice chairman, Charlie Munger, another brilliant investor and just as folksy, though less of a public figure than Buffett. In 2005, Munger published Poor Charlie's Almanack, The Wit and Wisdom of Charles T. Munger, and it's been expanded since. It's a compilation of his speeches and presentations. Among other things, it explains why people tend to overpay at Tupperware parties and auctions. "Scholars have for too long debated whether Charlie is the reincarnation of Ben Franklin. This book should settle the question," Buffett wrote.
5. The book Buffett wrote himself.
Buffett's annual letters to Berkshire Hathaway shareholders are eagerly awaited every year throughout the investment community and beyond, and they usually make for pretty good reading. You can find every letter since 1977 on the company's website, but if you want to go back to 1965, or you want the letters in a more convenient format, Buffett also has published a compilation that gets updated every year or two. The most recent edition goes up to 2019.
Sep 21, 2020