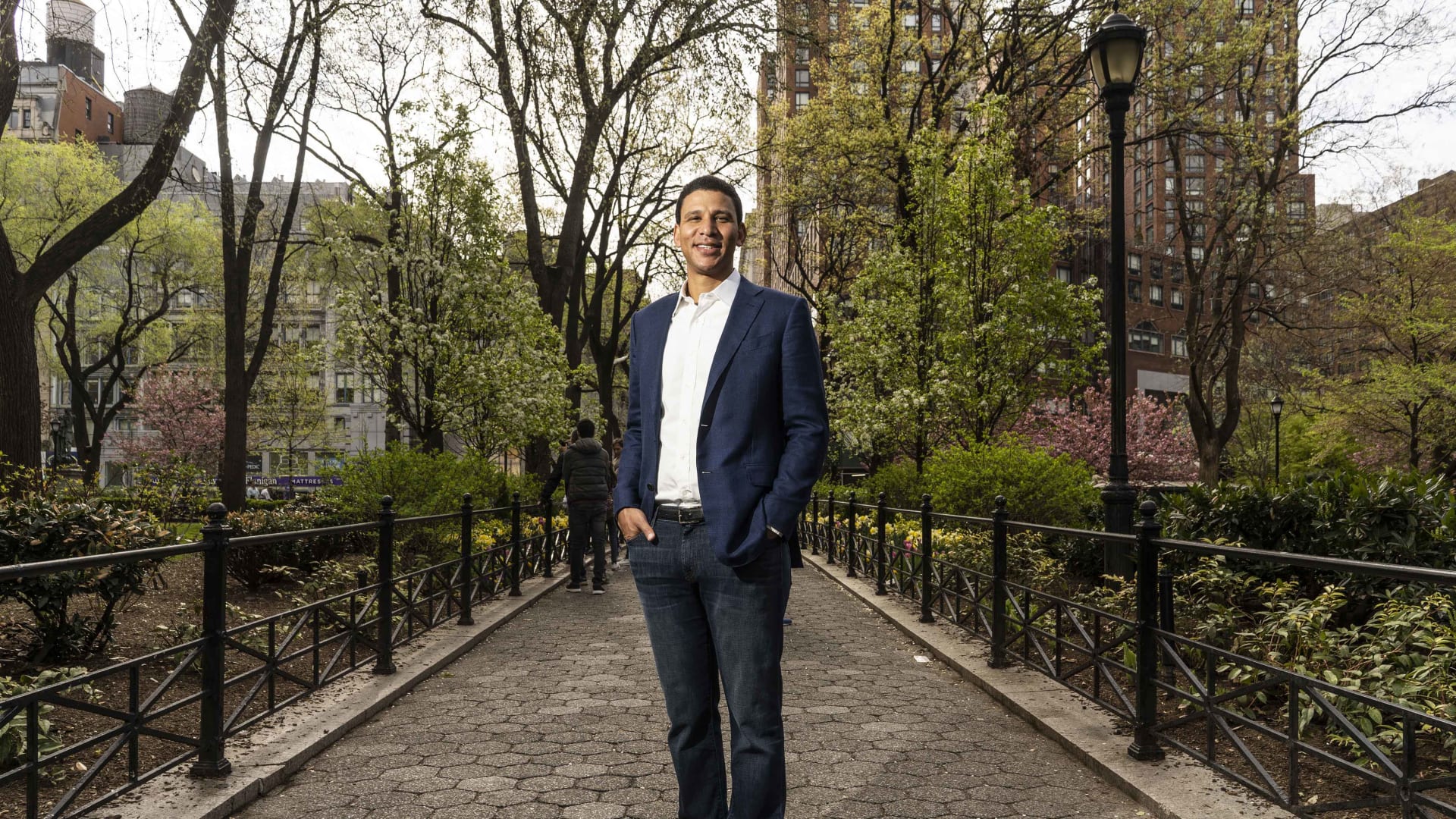 The most important questions during a job interview aren't for the candidate; they're questions you ask yourself. That insight comes from Robert Reffkin, founder and CEO of real estate startup Compass, which launched an IPO this year and is currently valued at $7.8 billion.
Finding and hiring great people is tough at the best of times, and tougher in this pandemic era of social distancing and video job interviews. But by asking yourself the right questions, you can increase your chances of successful hires, Reffkin explains in a piece for CNBC.com. "Why? Because the more we think about something, the more our minds will try to play tricks on us," Reffkin says. "We second-guess, we let doubt and fear creep in, we hesitate, we overthink."
To make the best hiring decisions at Compass, Reffkin and other managers ask five simple questions to help them decide whether to make someone an offer. The purpose of these questions is "to get past all of that and get back to the truth that you've known deep down all along," he explains. You can find the full list here. These are the three most powerful.
1. Is this a good person?
Steve Jobs said he wanted to hire pirates, and Uber founder Travis Kalanick valued "toe-stepping." But Reffkin believes that "if everyone we work with is a good person, we'll all be better off." He's looking to hire people who live by the Golden Rule, want to give back, and genuinely care about other people, he writes.
And so, during each job interview, he asks himself, "Is this a good person?" And, he writes, "If you have to take a long pause and struggle to answer this question, then they shouldn't be on your team."
2. Does this person increase or decrease my energy?
We've all spent time around people who make us feel pumped up and enthusiastic to get to work, and others who just seem to sap our energy, even though they may be nice people. "Achieving great success is all about energy, and you can usually get a strong sense of a person's energy during the job interview process," Reffkin writes. "You'll dream bigger and move faster if the people you're collaborating with give you energy, rather than drain the energy out of you."
3. Has this person produced measurable results?
You may like someone, and they might be a good person, but they should also have a track record of achievement and skills that your company needs. Otherwise, hiring them could be a bad investment.
To make sure a job candidate will be a solid contributor, Reffkin suggests what he calls "the rationalization test" to find out if you're searching for a reason to hire them. "If your key argument for someone is not related to actual results, you're probably trying to rationalize something you shouldn't be," he explains.
An example might be saying that a job candidate "would be really good for our culture." While culture is extremely important, Reffkin writes, if the candidate were really valuable, you would say something more like this: "This person has had significant impact in their [current and/or] previous roles. They have done [X, Y, and Z]."
When you can say that, it's crystal clear that someone would be an asset to your company. No rationalization, second-guessing, or overthinking is required.
May 31, 2021