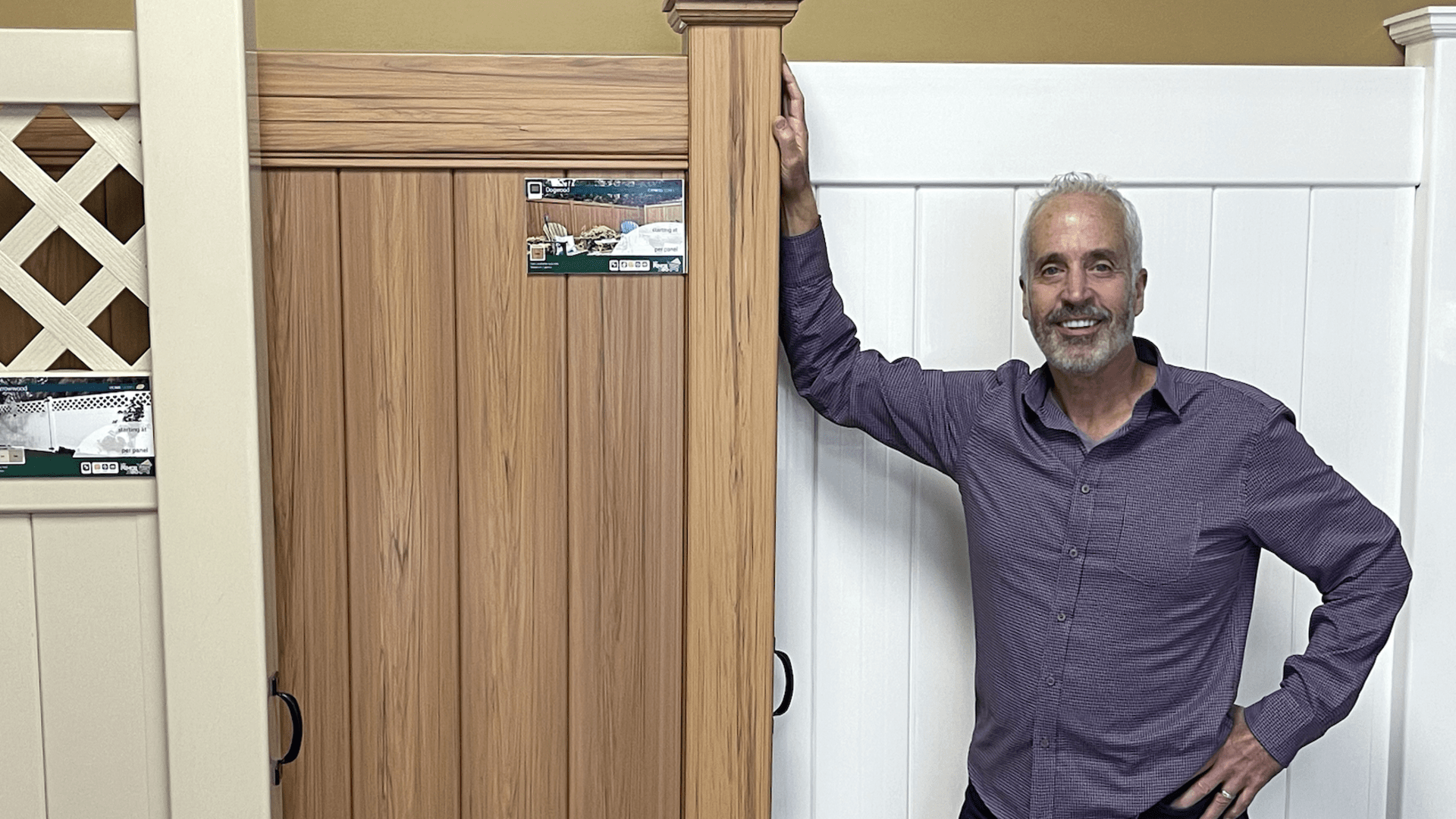 Robert Corrao, founder and CEO of My Fence & Railings 2 Go and CEO of Jan Fence, has spent his life in the fencing industry. His father started Jan Fence, a New Jersey-based fencing supplier and contractor, in 1955. Corrao took over in 1992, growing the business from a small operation in his dad's backyard to a leading distributor and installation business of vinyl, aluminum, chain link, and wood fences, with a four-acre yard, custom fabrication shops, and numerous installation crews.
"When I was younger, I literally would put myself to sleep thinking about how I wanted to grow the business," Corrao says. "It is unbelievable, but everything I thought of came true."
Now Corrao drifts to sleep plotting the future of his second business, My Fence & Railings 2 Go, a do-it-yourself (DIY) fencing company and one of the fastest-growing small businesses in the Northeast. Should his latest vision prove true, he will soon be turning My Fence & Railings 2 Go into a national franchise.
Partnerships paved new beginnings
Corrao started My Fence & Railings 2 Go in 2017, inspired by the urging of Barrette Outdoor Living. Since 2008, Jan Fence has been Northern New Jersey's exclusive provider of the Barrette brand, ActiveYards. The partnership took Jan Fence "to a whole new level," Corrao says.
Initially, he was too focused on his first business to consider the DIY concept. But when the ideal location opened up -- a retail building on a major highway -- he decided to dive in. Now, his only regret is that he didn't start it sooner.
"With the help of my team, we gutted the building and built one of the most innovative fence and railing showrooms there is," he says. "Everybody that comes in is amazed. There is no other fencing store like this."
According to surveys, customers see My Fence & Railings 2 Go as a pleasant alternative to big-box stores. They appreciate the enjoyable shopping experience, premium materials and technologies, personalized service, and step-by-step installation guides My Fence & Railings 2 Go offers to simplify fencing.
During Covid-19, when the business was forced to close the store, sales soared when the team installed a large sign on the highway: "Open for phone orders." Seventy percent of these customers were contractors. The rest were homeowners, Corrao explains. Both groups appreciated My Fence & Railings 2 Go's contactless pickup and delivery options.
Envisioning next steps
With the store reopened and business thriving, Corrao is excited to scale. He is in talks with potential partners to flesh out a franchise model.
"My Fence & Railings 2 Go can be a great add-on to an existing fencing installation business or a new venture for an entrepreneur," he explains, adding that it has fewer moving parts and lower overhead than an installation business.
He believes market demand will continue to drive success. He also credits a strong workplace culture, his dedicated team (some of whom he has worked with for more than 30 years), and the support and counsel of his wife, Mila Corrao, who is also an entrepreneur.
"Entrepreneurs are a different breed, Corrao notes. "You have to be a visionary. You have to be able to envision things and then go after your dreams." And that is exactly what Corrao is doing.
By the numbers
No. 99 on the 2022 Inc. Regionals Northeast
91% Two-Year Growth Rate
3,200 Square-Foot Showroom
Headquartered in Pequannock, New Jersey
Apr 11, 2022