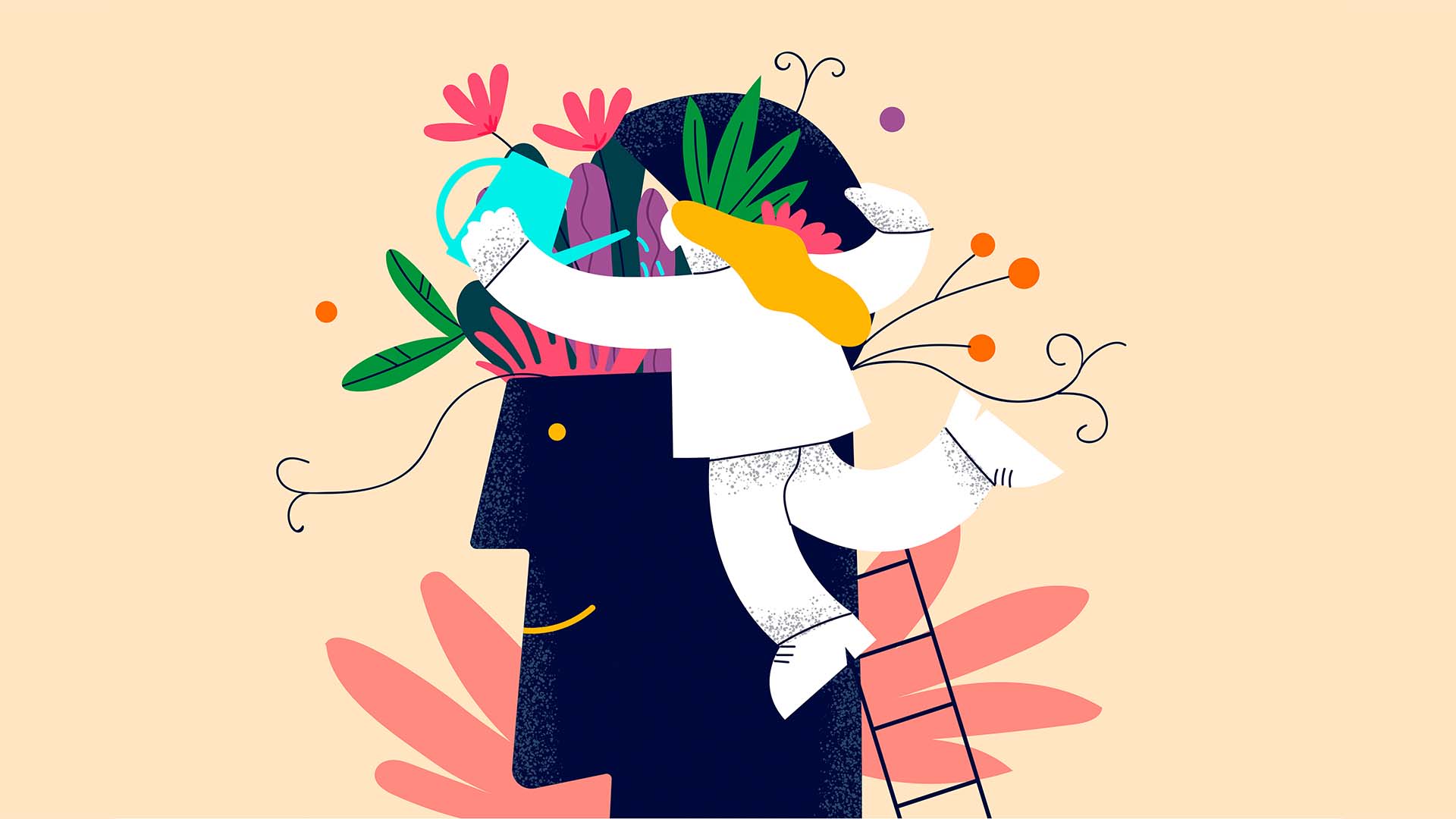 Nearly two years ago, COVID-19 transformed the way we all live and work almost overnight. For many people, the pandemic has been a time of significant stress, grief, and change, and mental health has rightly become a significant focus in the workplace. We see, for example, employers investing more in their employee's mental health, and employees asking for more flexibility and environments that support their well-being.
However, my workplace also recently found that 60 percent of leaders plan to revert back to the mental health strategy used pre-pandemic. This demonstrates some are anticipating a return to "normal", but it's much more likely that we will need to find a "new normal," which hopefully includes easy access to mental health care and work environments that support mental health.
If employers don't meet the moment and provide mental health support to their teams, I predict a prolonged Great Resignation as empowered employees seek out opportunities where employers demonstrate a genuine concern for their well-being.
We've started laying the groundwork in 2021, but in 2022 the expectation among employees will only increase as leaders likely will face the following:
Business Will Take a Page from Sports' Mental Health Playbook
In 2021, Naomi Osaka and Simone Biles prompted a global discussion about mental health and performance when they each voluntarily dropped out of championship sporting events. Since then, we've seen more athletes speak out publicly about separating themselves from the game in support of their mental health.
In 2022, we may see this trend spill over into the business world. While 2021 saw a small trickle of CEOs publicly disconnect from their work for mental health reasons, we'll hopefully see more executives acknowledge the need to care for their own mental health, whether that's taking time off or simply acknowledging the support they need, which will, in turn, normalize caring for your mental health in the workplace.
Creating Psychological Safety at Work
Covid-19 has further highlighted the need for a work-life balance and, for a number of people, exacerbated feelings of grief, anxiety and depression. Business leaders and managers can help employees cope by creating a company culture and environment that normalizes conversations about mental health, but it requires vulnerability from the top down.
If leadership speaks candidly and genuinely about their own personal struggles with mental health, it creates a trickle down effect, allowing employees to feel psychologically safe to discuss their own concerns.
But even more important than speaking, leaders need to listen.
To create a work environment that promotes good mental health, leaders need to truly try to understand the needs of their employees, while acknowledging it's not one size fits all. Some will want mental health days or access to therapy and support networks. Others may be experiencing microaggressions that make them feel unsafe or a lack of belonging in the workplace. Others will prioritize flexibility, autonomy, and ensuring a manageable workload.
To support a distributed and predominantly virtual workforce, leaders will need to be more nuanced in their approach to mental health and create environments where everyone feels safe acknowledging the needs of themselves and their teams.
In 2021, we opened Pandora's box of mental health and employers need to realize there's no going back. The good news is we're making progress in changing the mindset around mental health. My workplace recently found that 85 percent of C-level and HR leaders believe mental health is not just about mental illness but is something every employee has, but leadership needs to go beyond talk and walk the walk.
Failing to acknowledge this change in discourse and the collective desire to destigmatize conversations around mental health at work will result in dissatisfied workers who have already proven they're willing to quit for better opportunities. Providing robust mental health care is the right thing to do for employees. It affects every facet of an organization, from productivity and profitability to diversity and belonging.
Mental health care is so integral to the success of a company, its employees, managers, HR leaders, and executives, that it should be at the absolute core of a leader's priorities.
Dec 18, 2021