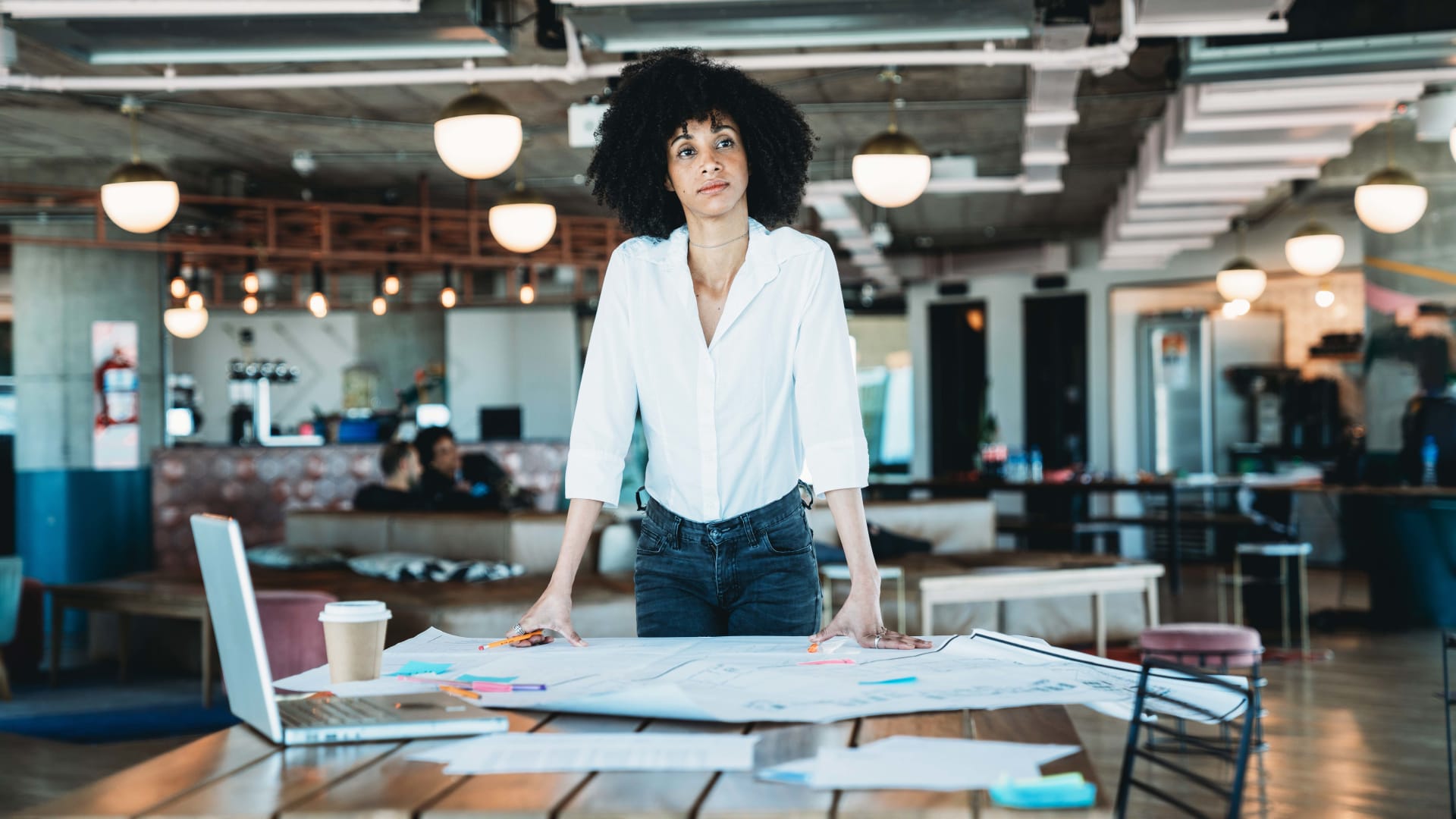 As we celebrate Hispanic Heritage Month, the U.S. Small Business Administration is mindful of the need to elevate underserved communities, which include America's emprendedoras. The Office of Women's Business Ownership (OWBO) is focused on meeting the needs of these Latina women through advocacy, outreach, education, and support. OWBO's efforts are particularly relevant as the SBA has delivered $1 trillion to small businesses since the pandemic began, and continued under the watch of Administrator Isabella Casillas Guzman -- an emprendedora herself.
Latina entrepreneurs represent nearly half of all Latino businesses, which account for almost two million of all small businesses in the United States. According to data from the Latino Community Foundation, they also create businesses at a rate six times faster than other groups in the U.S.
Despite being major drivers of economic growth, they still lag behind some other minority-owned businesses. The National Women's Business Council found that if revenues generated by Latina-owned businesses were proportional to those generated by other women-owned businesses, they could add $155 billion in revenue and create 80,000 new jobs to the economy.
But America's emprendedoras fight on. Emprendedoras like Bella Hanono. Hanono arrived in Atlanta in the early 1990s. After seeing an opportunity to fill the gap left by the lack of Spanish-speaking dental services in DeKalb and Fulton counties, she decided to open her practice, Bella Hanono Family Dentistry.
The pandemic put a strain on her business, so Hanono reached out to the Access to Capital for Entrepreneurs (ACE) Women's Business Center and decided to apply for a Paycheck Protection Program Loan (PPP) and an Economic Injury Disaster Loan (EIDL) from the SBA. "Thanks to these funds, I was able to keep my workforce employed and continue operating during the Covid-19 crisis," says Hanono.
Emprendedoras like Hanono beat the odds despite the obstacles underserved communities face. The SBA is committed to helping small-business owners like them. Here are four ways the SBA and OWBO are working to support emprendedoras:
Increasing Access to Capital
The most common funding source for Latinx businesses is personal funds such as savings and loans from friends or family. Given the significant wage disparity for Latinas, they typically earn only 55 cents for every dollar earned by white, non-Hispanic men and must work nearly 23 months to earn what white men earn in 12 months. Emprendedoras start businesses with considerably less capital. The SBA has increased its portfolio of microlenders to make access to capital easier for entrepreneurs. As of September 2021, more than $2.8 million of microlending funding went to Latina-owned businesses.
Access to Counseling and Training
Mentorship, training, resources, and guidance are critical to helping entrepreneurs avoid costly mistakes. Annually, the SBA's network of Women's Business Centers (WBC) works to counsel and train more than 20,000 emprendedoras. In addition, the SBA will soon announce the awardees of its Community Navigators pilot program, which will focus on engaging with state and local partners to target small businesses in underserved communities.
Investing in Women Entrepreneurship Ecosystems
Understanding the needs of emprendedoras also means supporting the development of supportive entrepreneurial ecosystems within which they can thrive. For example, the SBA launched two new WBCs in Puerto Rico during a recent visit by Administrator Isabella Casillas Guzman. Understanding the impact of Hurricane Maria and Covid-19 on the Island, it was important for the SBA to meet women business owners where they are to provide resources to aid in recovery efforts.
Access to equitable recovery
The SBA has made access to recovery relief programs more accessible to women, including adding more inclusive amendments to PPP where 96 percent went to businesses with fewer than 20 employees, many of which were women-owned businesses. The U.S. Government Accountability Office found that the funds that went to traditionally underserved communities were proportional to their representation in the small-business community overall. In addition, more than one million businesses have applied to get their PPP loans forgiven through the SBA's PPP Direct Forgiveness portal, which will put billions of dollars back into the economy.
The SBA continues to work to ensure that Latina entrepreneurs have the resources needed to succeed. We are proud of our work to help this significant part of the small business community and will continue to strive to better assist emprendedoras and all women business owners.
Oct 15, 2021