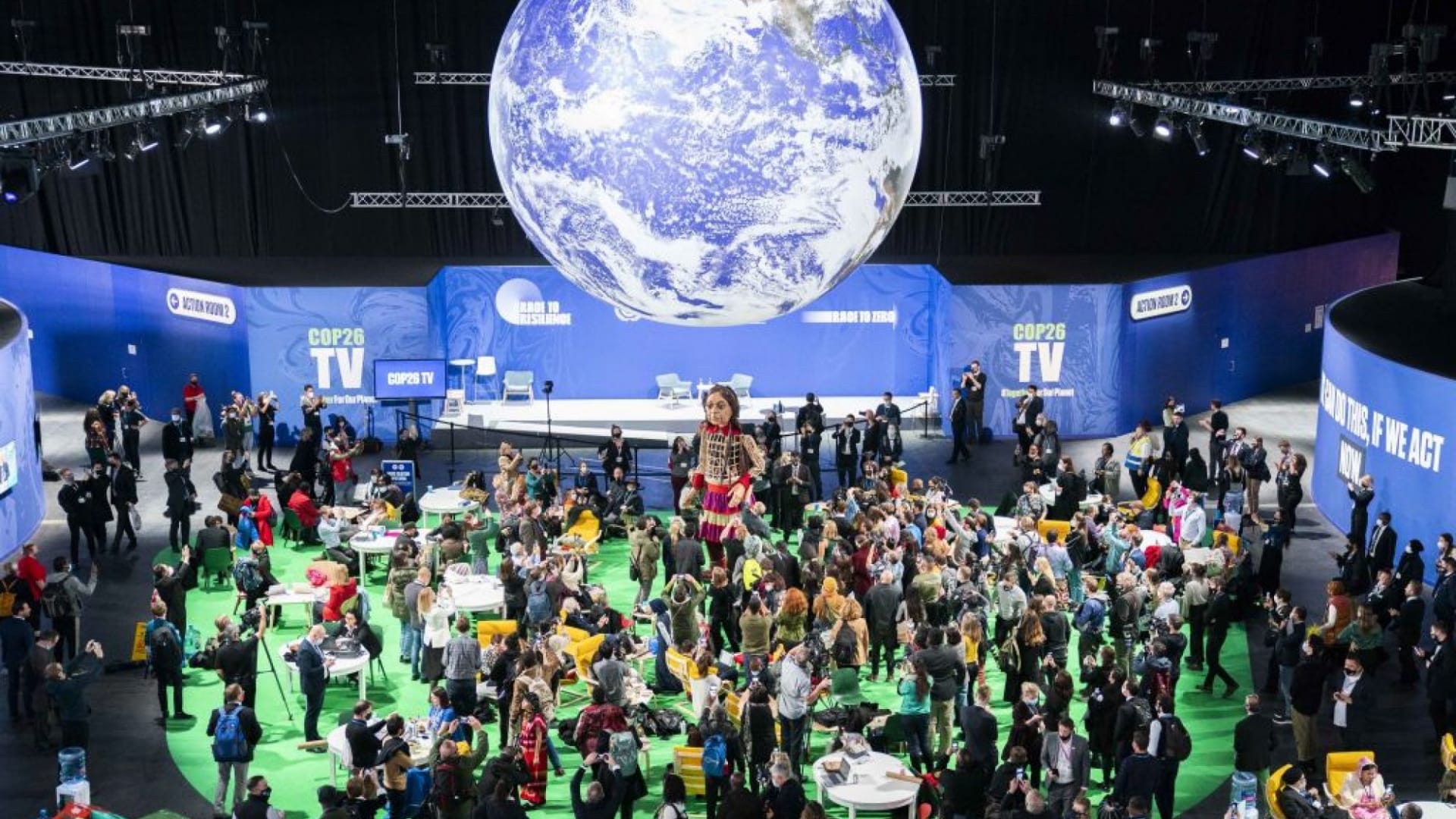 In the second week of COP26, all eyes are on governments and world leaders, and their pledged commitments to slow the disastrous effects of a warming planet.
It's easily argued that the major corporations of the world have been slow to adopt the change necessary to mitigate climate-related disasters. Recently, however, pressure from governments, investors, and other stakeholders, including a more conscious employee/customer base, has led Fortune 500 companies to commit to targets.
But is it enough? And what do the targets actually mean? As with anything, the devil is in the details.
To clear up the confusion on climate initiatives, start by asking the right questions. Most people, leaders included, are unclear on the specifics that underlie meaningful change on climate action.
What does it mean to be "net zero"? What is considered "sustainable"? What are E.S.G.s in the finance and investing space? As urgency around the climate crisis builds, business leaders recognize the importance of coming on board. But without understanding the real meaning of these climate-based concepts, a lack of alignment will lead to failed change efforts.
Consider one particularly scary consequence of this. Bad actors and corporate defectors who, acting out of so-called competitive advantage, will exploit the collective confusion of the group, and therefore get away with continuing to promote their empty initiatives. This bare-minimum compliance may have all the right language, but will end up achieving very little in the grand scheme of things.
Leaders need to ask themselves the questions that often don't get asked in order to drive change. It begins with the basics:
Have you thought about what's motivating you to change?
Why are businesses and leaders wanting to come on board?
First, there's the altruism argument. Powerful corporations in major industries have a moral and ethical duty to lead the climate change, especially given that in the last 30 years, a mere 25 companies were known to be responsible for more than half of all greenhouse gas emissions.
Second, it's good business strategy. Today's leaders can't afford to sit idly by and not think about these issues. Doing good (environmentally, socially) and doing well (financially) are intertwined. In short, the most sustainable companies are the most profitable.
Have you understood and communicated the full scope of the problem?
Exxon, Walt Disney Company, Walmart, and many others are claiming they will be "carbon neutral" by 2040. But corporate America's attempt to tackle the climate crisis needs to go beyond the marketing taglines and investor pitches. To pledge commitments and hit targets, the full impact of the business on carbon emissions needs to be considered.
The goals of being carbon neutral, for example, often fail to consider the single biggest source of emissions: supply chains. Some reports show that as much as 95 percent of companies' overall contributions to greenhouse gases come from waste and logistics in the supply chain.
Have you collaborated with the right partners?
Within procurement management, it's becoming good practice for buyers to be more selective in terms of which vendors they do business with. Independent assessments and certifications are becoming the norm. This ensures that a level of standardization can be set in the market.
Independent players are helping to set such standards. The Science Based Targets initiative is a nonprofit that assesses and approves company targets. It just announced the award of $37M from Bezos Earth Fund and IKEA Foundation to help scale growth and to keep pace with the number of companies wanting to submit their emission reports in the spirit of full transparency.
Have you thought about (rewriting) your business model?
In his book The Business of Less, Professor Roland Geyer debunks the "win/win" myth of corporate sustainability. Maximizing profits in the existing business model while protecting the environment at the same time is a bit of a pipe dream, says Geyer.
But it's not hopeless, he notes--so long as leaders are willing to consider a different approach to business growth.
Take, for instance, the auto industry. The switch to EVs is a poignant example of how sustainability-related innovation can happen. But doing so requires a level of openness to doing things differently.
Nov 9, 2021