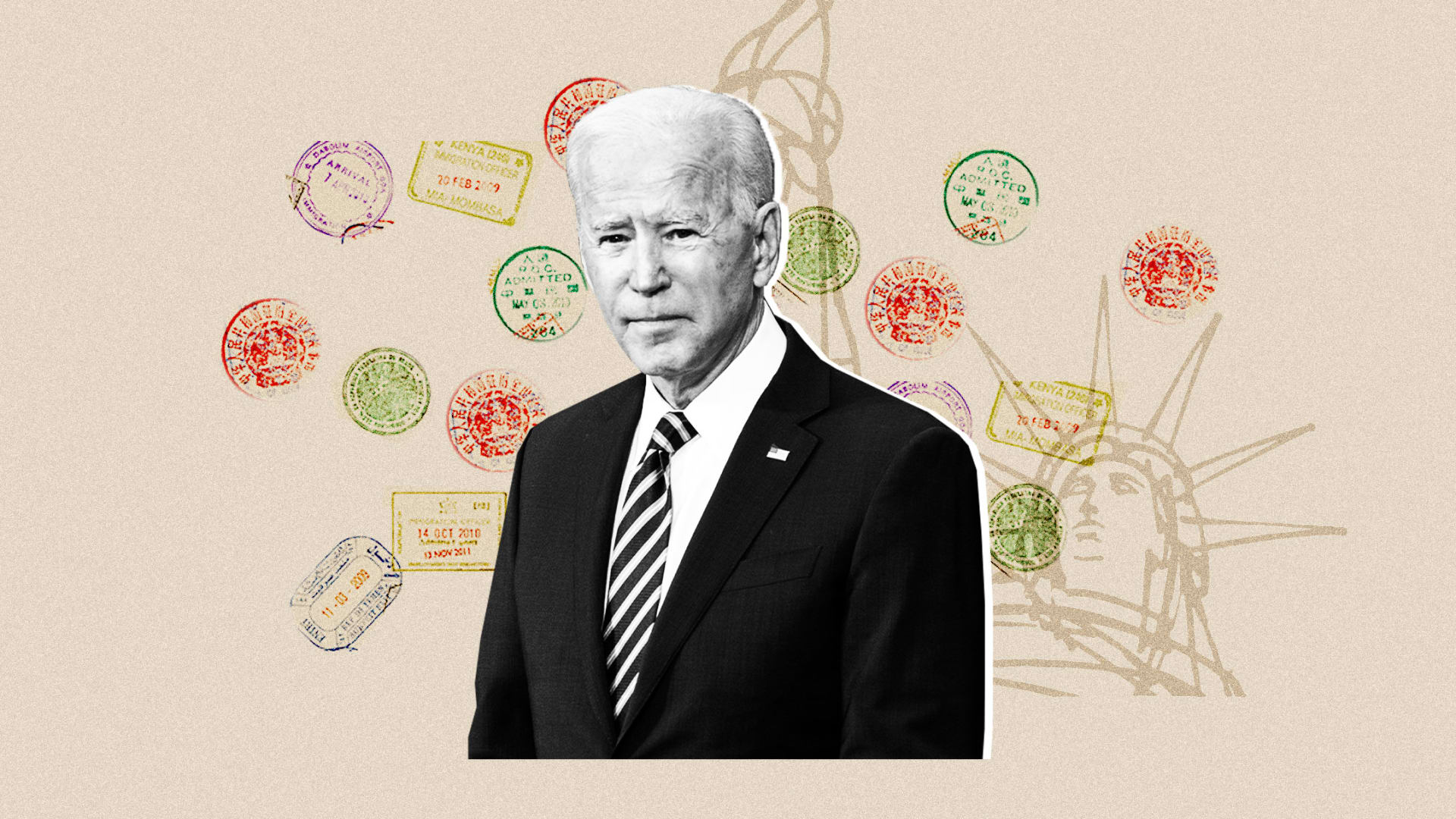 Last week, President Joe Biden introduced a bill that would create an expedited pathway to citizenship for 11 million undocumented immigrants. It is a step in the right direction to acknowledge the contributions these people have made to our society. But Biden's plan must go further. In order to build a competitive economy for the future, we must set our sights higher - to the top of the talent pyramid.
America is renowned for having some of the world's top educational institutions. People everywhere dream of going to Harvard or MIT, or any number of our extraordinary universities. Yet, our immigration policy makes it nearly impossible for those brilliantly educated graduates to stay in America once their education is complete.
The strategic plan for an economy should be similar to that of any entrepreneur's -- recruit the world's best talent and then set up a system in which they can flourish. Unfortunately, our current policies do exactly the opposite. We currently invite the brightest people in the world to be educated in America -then export them back home, to China, India, and elsewhere. Once home, those talented people set up companies, build technologies, and create jobs in their home countries, instead of ours.
America shouldn't shut the door on the next Elon Musk. President Biden's policy needs to go several steps further, and not only focus on undocumented immigrants, but grant citizenship to any foreigner who attains a masters or PhD in STEM fields at an American institution of higher education, or is able to attain significant VC funding for a venture born in America. Changing our policy is a matter of urgency if we want to remain the world's technology and economic powerhouse in the future.
A 2018 study by the National Foundation for American Policy notes that 55% of America's $1 billion unicorn startup companies had at least one immigrant founder. For centuries, immigrant founders have overcome tremendous adversity and built some of the world's most recognizable businesses. We know Jerry Yang, a Taiwanese immigrant, founded Yahoo!. Hamdi Ulukaya, who learned to make yogurt in his native Turkey, came to America and used an SBA loan to convert a shuttered Kraft plant in upstate New York into what would become Chobani. With our current restrictive immigration laws, these visionaries would have likely been turned away.
If you are afraid that an immigrant is going to come here and take your job, consider this: they don't need to come here to take your job. The world's top talent can do that just fine from their home country in this era of global remote work, through a satellite office and a broadband connection. We should be doing everything in our power to keep future founders in America, so they can create jobs and economic benefits here. Otherwise, they will most likely return home and those nations will reap the benefits.
Top-tier global talent is so sought-after for their job-creation capabilities that other countries are actively recruiting those potential migrants that America is rejecting. Our neighbors to the north, in Canada, have targeted billboard advertisements in Silicon Valley trying to poach the talent that is struggling through H-1B visa status, which became ever-more difficult to attain as a result of Trump-era policies.
American companies' ultimate response to these visa restrictions is to hire and create jobs in other parts of the world rather than on American shores. Not only is it bad for our businesses and economy overall, but it is bad for our next generation and beyond who need the jobs of the future to be created here.
We are competing with other countries on a global scale, and for the sake of the country, the brain drain needs to stop. Let us put an end to the resistance to immigration reform and make a strategically smart policy that's better for all of us. Let us once again make the United States the global lighthouse for the American dream.
Feb 26, 2021