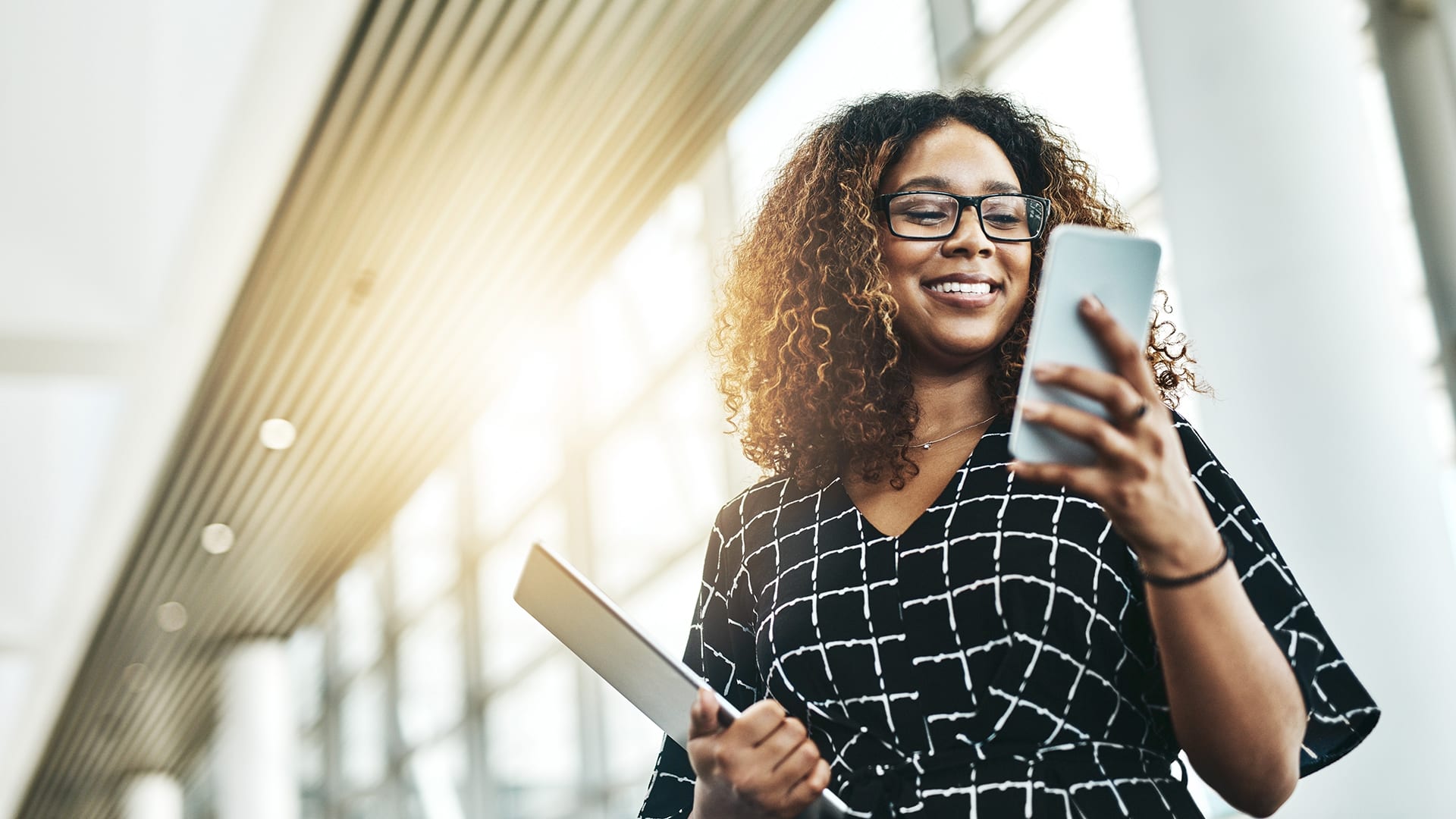 From self-checkout at the grocery store to streaming movies online, we're used to a certain level of user-friendly, intuitive self-service in our daily lives. It's no surprise your employees likely carry the same expectation about the applications at work, including those driving their payroll. After all, why should the tech they use lag behind in functionality?
The headaches caused by inefficient, outdated HR software are no secret. In a survey commissioned by Paycom and conducted by OnePoll, 77% of employees say they are frustrated with their workplace's tech, and 79% stress they could accomplish more with faster, updated tools. In fact, 67% of workers report they would take a pay cut for a better solution.
Their concerns make sense. For instance, most employees are doing things like enrolling in their own benefits, declaring their tax withholdings, submitting expenses, requesting time off, and completing their own timecards, so why shouldn't they have a hand in verifying all of this when it comes to payroll?
Payroll isn't a crime thriller, and there's no fun in trying to unravel a secret surrounding someone's pay.
When employees have comprehensive insight into their compensation before it hits their account, they're given power they likely never had before. This is more than just a check preview, however, as employee-driven payroll means workers actually do, troubleshoot, and approve their check so HR doesn't have to tangle with after-the-fact errors.
With this increased clarity, employees' questions about their pay are less exasperated and more productive, even more so if they can ask them within a single, easy-to-use app. And knowing exactly what their pay is gives them a greater opportunity to plan ahead and ask less stress-inducing questions.
Employee-driven payroll offers a thicker layer of protection courtesy of the people who know their pay best, so mistakes can be caught--and, more importantly, resolved--before submission and before they boil over into an emergency.
By automatically notifying employees--ideally through the same app they use to clock in, request time off, and enroll in benefits--of concerns they need to resolve, like missing punches, they can help clear some of the most common (and time-consuming) obstacles that separate them from a perfect paycheck.
This heightened involvement and visibility isn't just about catching discrepancies. While employee-driven payroll doesn't mean your workers can adjust their wage, it does bring them closer to their data and what makes up their pay, including deductions, allocations, and other variables that can impact it. This unparalleled insight makes it easier for them to plan for the future and can reduce the likelihood of financial inconveniences like overdraft fees, missed payments, and other events that can render employees less focused and more stressed.
Are you ready to introduce your employees to the future of payroll? Then you should meet Beti™, the industry-first, employee-driven payroll experience from Paycom.
"Beti is giving ownership of payroll to employees and managers, which is great because they know better than anyone what their paychecks should be," said the CHRO/COO of one credit union.
---
Oct 15, 2021