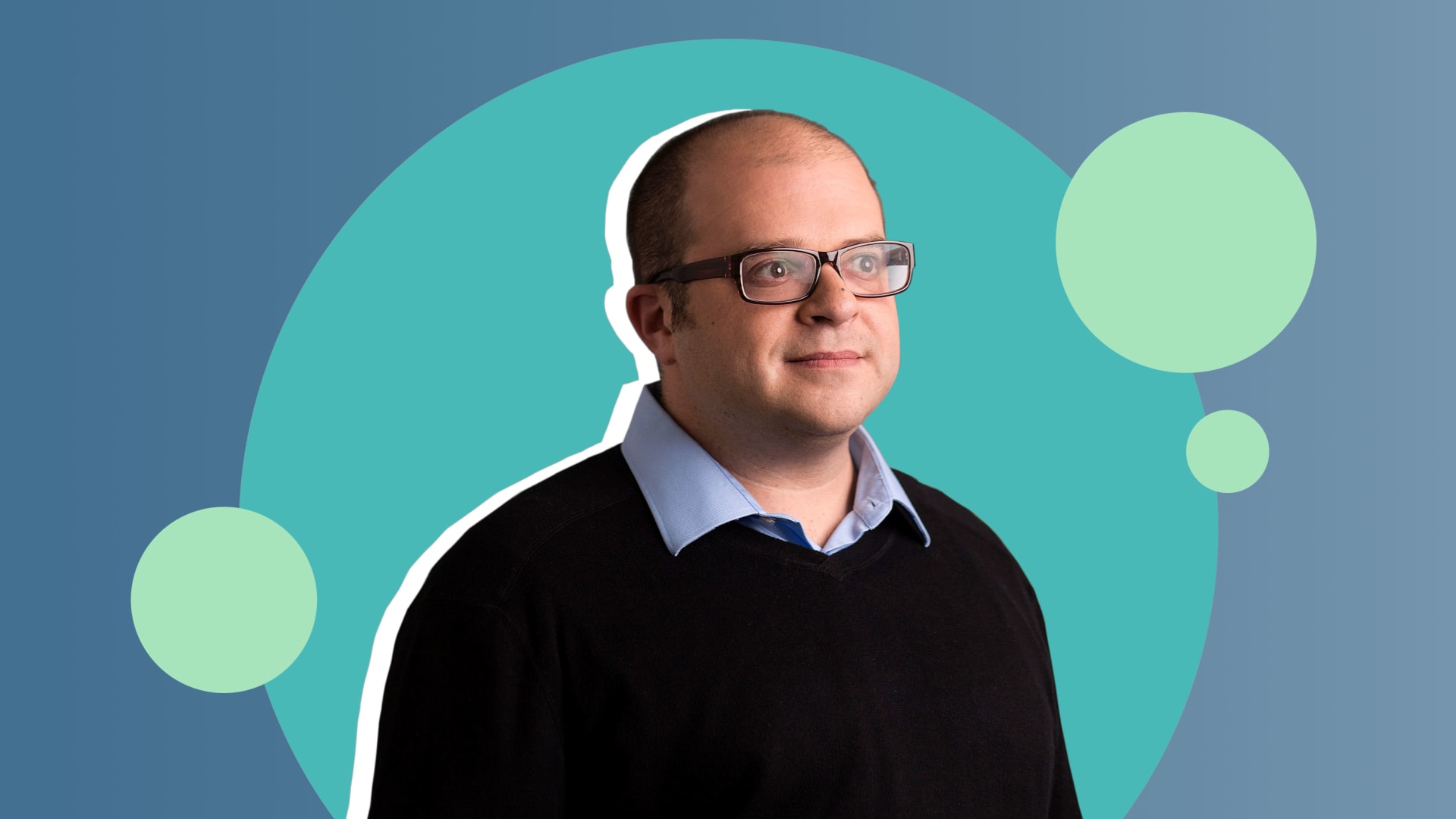 The most successful companies on the planet are led by founders who took them public and keep them growing fast. As I wrote in Goliath Strikes Back, such CEOs have a Create the Future mindset. But they don't get there without advice. Which is why you should have great mentors.
A case in point is Jeff Lawson, who in 2008 started Twilio, a cloud communications service, that made him a billionaire by 2019. The San Francisco company lets companies reach "consumers and workers through voice, video and chat," according to the Wall Street Journal,
To grow Twilio, Lawson got help from advisors who encouraged him "to pick up my tools and do something differently with my job, my life. My mentors got me off my ass and got me to make a change."
Here are three pieces of advice they gave him and why you should apply them to your business.
1. Break work into small teams.
Most business problems are easier to solve with the right team. But what is the right team? It's a small group of people who feel a sense of ownership of an opportunity and are skilled in the business disciplines needed to craft and execute a great solution.
Lawson wanted the benefit of such small teams for Twilio but he was worried that they might not respond effectively to customer needs. As the Journal reported, one of Lawson's mentors, Charlie Bell, an executive vice president of Microsoft who previously worked at AWS, told Lawson that Twilio could use Amazon's small team approach.
Bell convinced him that the sense of ownership and fast communication that typify small teams would work well. Lawson made this work at Twilio by limiting teams to 10 or fewer people. Each Twilio team defines its customers, mission, and performance metrics.
The teams create a positive feeling among Twilio's people that they are not mere "cogs in a machine," Lawson told the Journal.
I think this is excellent advice and business leaders should break up their work into small teams. How so? I am currently advising nine teams of students who are helping companies around the world to develop growth strategies and attract and retain talent.
The teams have seven or fewer members and are working well because they share a strong interest in the project and they began by articulating their mission and defining project success. Their feeling of autonomy and empowerment is driving them forward to what I anticipate to be successful outcomes.
2. Have your employees' backs.
Should you throw your people into the proverbial water and see if they sink or swim? Lawson needed to learn that this was a terrible idea. And he did so with help from Christopher Van Buren, Owner and CEO of Van Buren Fitness, who helped Lawson get in shape starting in 2017, noted the Journal.
From Van Buren's help pushing his fitness efforts "outside his comfort zone," Lawson switched his approach. Before 2017, he declined to help his flailing team members. Now he tells employees who fear failure that he is "here to catch [them] if they fall" because helping each other "allows us to take big steps and overreach."
As an advisor to student consulting teams, I know the critical importance of having your peoples' backs. The most important skill business leaders must master in making this work is to encourage your teams to tell you when they need help.
If teams wait too long, the problem will be much more difficult to solve. If they ask you early, you should be able to catch them in time. That means telling the teams to think about possible solutions on their own, figure out the best one, and pitch it to you so you can give them feedback on how best to move forward.
3. Give customers great service and hospitality.
While most leaders understand the importance of giving customer great service -- few appreciate the benefit of what restaurant impresario Danny Meyer calls "hospitality."
Meyer -- another of Lawson's advisors -- defines hospitality as a feeling that you are "emotionally" on the side of the served individual. Lawson has concluded that Twilio should provide its customers with both service and hospitality.
I think business leaders should follow Twilio's lead. That's because excellent service -- setting and exceeding specific performance standards -- is critical to making your customers happy.
Yet customers are people and people operate on an emotional and intellectual level. The hospitality will give people the feeling of emotional attachment to your company that makes them want to keep buying your product. The great service gives them a logical reason to seek that emotional reward.
These three Twilio practices will make your company better off and I recommend following them all.
Feb 16, 2022