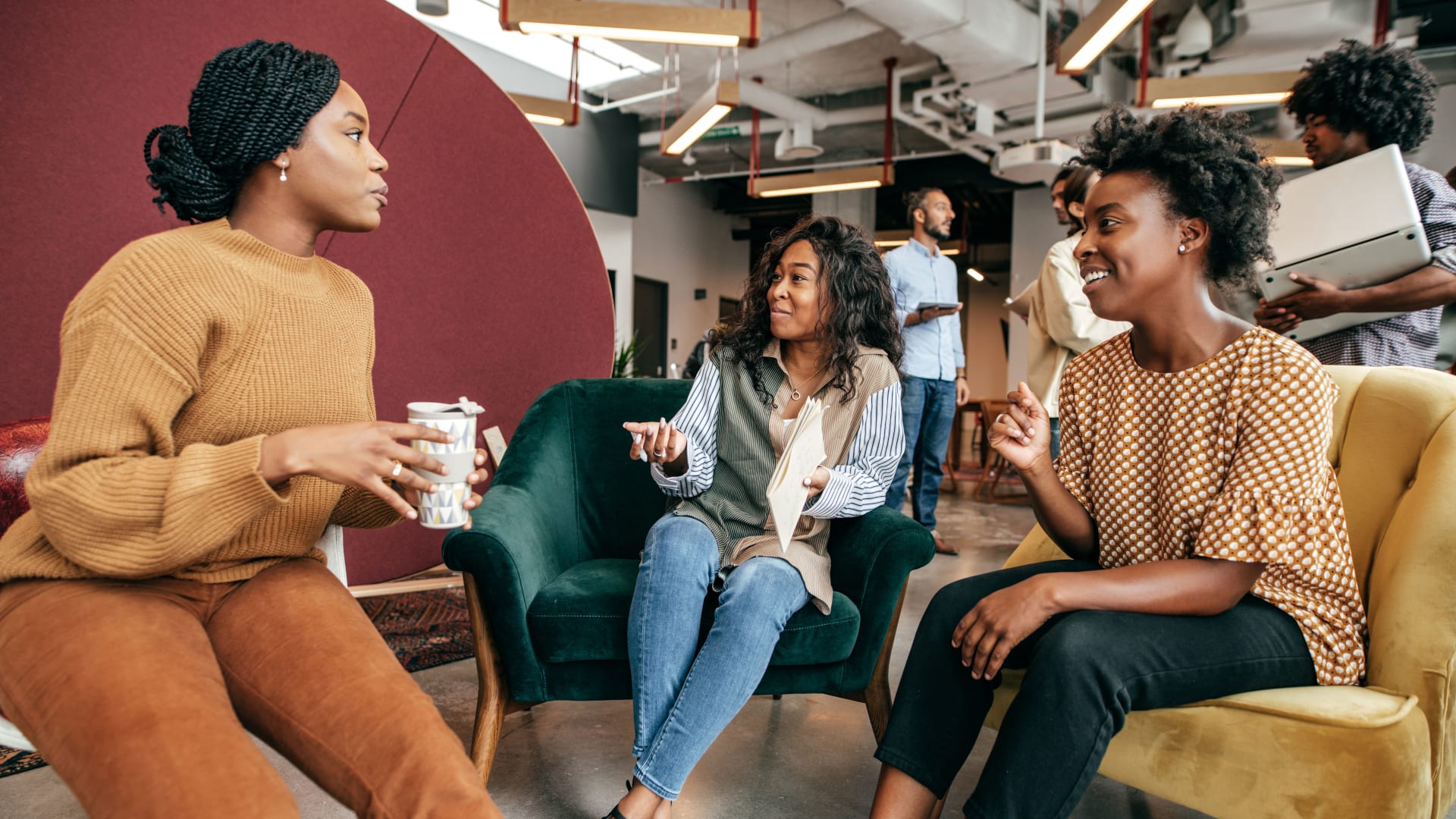 People like to feel appreciated. Business leaders who act on this simple idea give their companies a competitive advantage, keeping their talented people and ultimately their customers from becoming low hanging fruit for rivals who show their people the most appreciation.
Keeping your people happy and motivated is critical to your company's survival because of the "loyalty effect." That's what happens when you attract and motivate your talent so they are happy to give your customers great service and come up with new products that they are eager to buy.
Keep those customers happy and the lifetime value of each customer goes up. What's more, those happy customers eagerly tell potential customers how much value your company provides them. Conversely, if you don't appreciate your people, they will become unhappy; they'll give customers short shrift, and you'll have to spend more to bring in new customers -- only to have them leave after still unhappy people give them lousy service.
I know the power of appreciation firsthand. After a seven-month process last year, Babson College -- after reviewing every book and article I've written; hundreds of student comments on my teaching; feedback from my consulting clients, editors, and TV and radio producers -- awarded me a promotion. And that feeling of being appreciated -- particularly by colleagues and students -- is an important reason I am happy to be there.
The business benefits of showing such appreciation are considerable. According to The New York Times, appreciation results in "lower turnover, fewer days missed, even a reduction in on-the-job accidents." What's more, the absence of appreciation can make people quit. "Two-thirds of workers in a 2017 survey said that they would probably leave their jobs because of a lack of appreciation," noted the Times.
To show appreciation, you should first recognize that individuals have different ways of feeling appreciated -- including quality time, words of affirmation, acts of service, or gifts. Here are three things you should do to show your appreciation to employees in ways that will mean the most to them.
1. Identify each employee's love language.
What are love languages? As the Times explained, love languages explain "how people prefer to give and receive affection" -- which marriage counselor Gary Chapman and psychologist Paul White adapted for the workplace as "languages of appreciation."
How do business leaders identify these languages of appreciation? At mining company Pete Lien & Sons, in Rapid City, S.D., the workers who spend their days drilling, blasting, and loading Sheetrock into trucks wear hard hats -- each of which has a "colorful sticker whose icon symbolizes" one of those four languages of appreciation, reported the Times.
If Pete Lien can do this -- for example, at the miner, blue means words of affirmation and green stands for quality time -- so can you. A simple way to identify which of these four languages apply best is to survey your people -- ask them to rank the four in order of importance to them. From there, you can put appreciation to work for your company.
2. Show your appreciation in ways that matter most to them.
Business leaders must show their appreciation for workers through what they do. For example, Evan Wilson, chief experience officer at Kansas-based Meritrust Credit Union, asks his direct reports to take such a survey.
He leaves his office door open for employees who crave quality time. He also urges managers to rate themselves on their skill at giving recognition and to use the languages if they need to improve.
For employees for whom gifts are the language of appreciation, Rajeev Kapur, CEO of marketing firm 1105 Media, uses a red neon light, noted the Times. Kapur plugged that light into the desks of employees who had strong sales in a particular week. Kapur -- who calculated that the light cost him $10 -- said this red light motivated all his salespeople to be the top performer.
Don't make the mistake -- about which I wrote in Value Leadership -- of promising to show appreciation and then not acting on it. If you don't fulfill your commitments, you will lose to rivals who do.
3. Create a recognition economy.
Finally, if you want to make appreciation part of your culture you need to create a recognition economy.
Perhaps you can take inspiration from Kapur. He requires managers to surprise one employee a month with, say, a $50 gift card for a massage. Each of his company divisions recognizes employees of the quarter and the year with a certificate and a bonus of $500 or more. Finally, each week Kapur highlights staff accomplishments with a "This Week in Good News" email, according to the Times.
Do these three things and your company will make employees and customers happier.
Mar 17, 2022