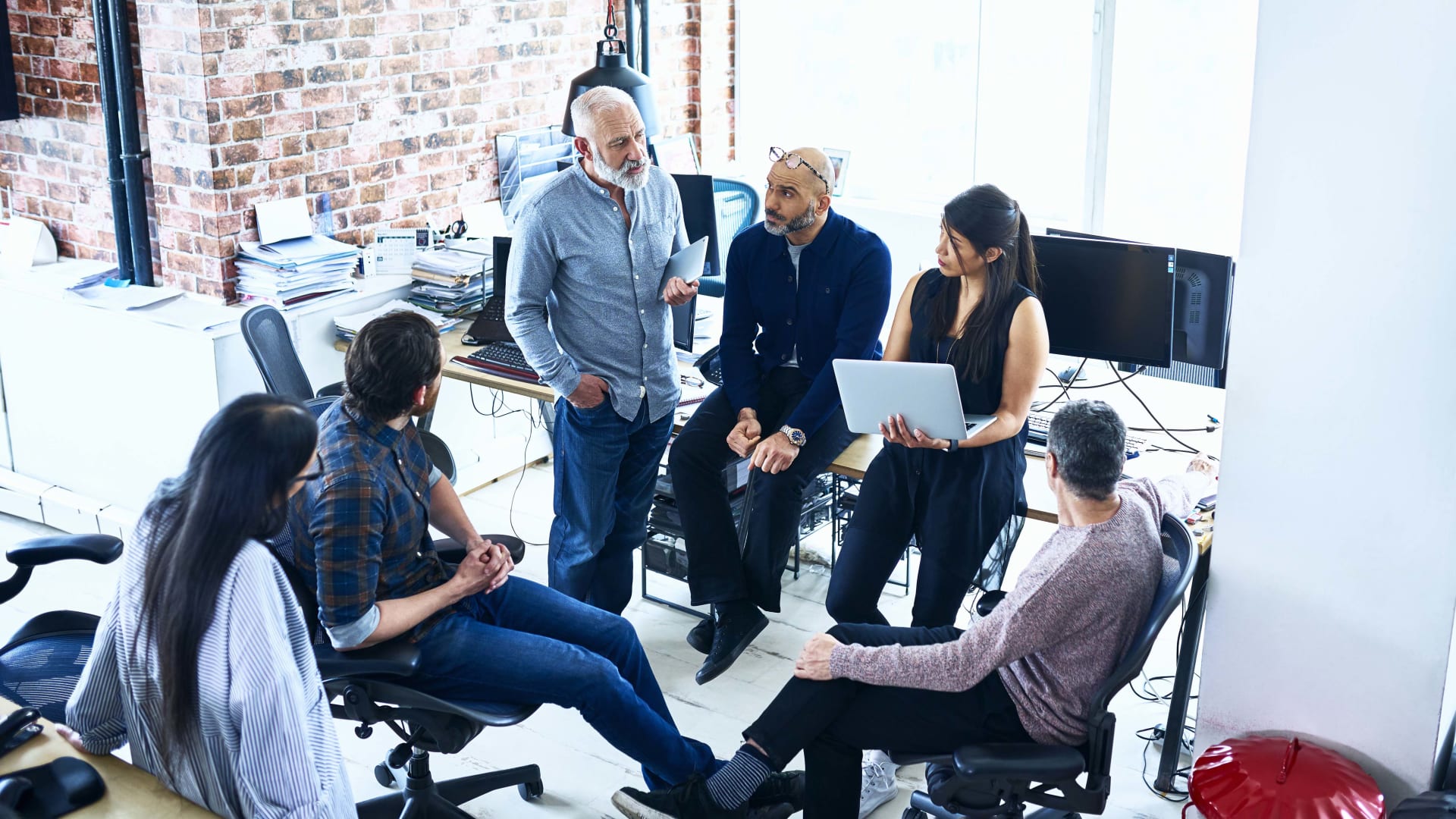 There is a yawning performance gap between companies that create the future and their peers -- which I described in Goliath Strikes Back. Although some incumbents fight back effectively, what Chamath Palihapitiya, a venture capitalist and early Facebook employee, calls winner-take-most companies capture the lion's share of an industry's value.
If you run a winner-take-most company, capital providers in search of high returns will seek you out. According to an SEC filing by Palihapitiya's Social Capital Hedosophia Holdings Corp V, a special purpose acquisition company (SPAC), such companies control a relatively large proportion of their industry's stock market capitalization. For example, on December 20, 2020,
In the mobile industry, LG, Nokia, Xiaomi, Sony, and Samsung together controlled a mere 32 percent of Apple's $2.3 trillion stock market capitalization;
In automobiles, the combined market cap of Nissan, Fiat-Chrysler, Ford, Honda, GM, VW, and Toyota was 82 percent of Tesla's $659 billion; and
In e-commerce, the combined market cap of Kroger, Walgreens, Costco, and Home Depot was 58 percent of Amazon's $1.6 trillion.
This particular SPAC is one I now know much better. That's because on January 7, it announced plans to merge with San Francisco-based Social Finance (SoFi) -- an online provider of student loan refinancing, mortgages, personal loans, stock and cryptocurrency trading, and wealth management services in which, as I wrote here six years ago, I invested in 2014.
In his SEC filing, Palihapitiya argues that he decided to merge with SoFi because he believes it has the best odds of becoming a winner-take-most company in the multitrillion-dollar financial services industry. Coupled with insights from SoFi CEO Anthony Noto, the SEC filing provides a roadmap for anyone who aspires to lead a winner-take-most company.
Here are the four key insights that can help your business.
1. Aim at a huge industry with dissatisfied customers.
Given the track record of success for winner-take-most companies in giant industries such as mobile, automobiles, e-commerce, and so many others, the first insight is to aim your business at a huge industry whose customers are dissatisfied.
Palihapitiya concluded that SoFi is doing just that. As he said, the company "is systematically dismantling more than $2 trillion of market cap of incumbent financial institutions. Hampered by regulatory oversight and decades-old technology, incumbents' customers are frustrated by banks' lack of responsiveness and creativity."
If your company is not targeting such an industry, you should consider pivoting in that direction.
2. Make it easy for consumers to choose your service.
It is far easier to announce you will target a huge market; it's another thing to build a better product than the one that other startups and incumbents are offering consumers.
As I wrote last November, the key to winning customers is to understand why they buy -- e.g., their purchase criteria -- and operate your business to deliver them an industry-leading value proposition.
In financial services, Palihapitiya concluded that SoFi followed that prescription. His research revealed that SoFi gave customers more of what they wanted -- low fees, fair and transparent lending, and integration with a set of related products they might want.
He also saw that SoFi could operate its business to deliver these benefits to consumers more effectively than rivals. He noted that SoFi's team "really understood how to build best-in-class consumer apps and websites."
If you do these things well, you are on your way to becoming a winner-take-most company.
3. Build consumer trust and then expand your product line.
If you can persuade customers to choose one of your products, to sustain your growth you must later sell them other, related ones.
SoFi demonstrated it could do this by efficiently selling additional products. Over six consecutive quarters, SoFi's high product quality convinced Palihapitiya that the company would end 2021 with "more than three million members ... and [would successfully] cross-sell and upsell its new products at low or no cost of acquisition."
To create consumer trust, SoFi focused on "four big differentiators: Fast, Selection, Content, Convenience," according to Noto. For example, SoFi slashed banks' three-day wait for consumers to access their money after uploading a check on their smartphone.
If you want customers to buy more of your products, you must give them a compelling reason to trust you -- starting with how well your first product works for them.
4. Create a culture and operations that sustain winning performance.
Finally, you can't be a winner-take-most company unless you keep improving your performance over time.
SoFi's financial services productivity loop (FSPL) helps the company get more efficient as it adds new customers and services. As Noto said, SoFi's FSPL boosts the profitability of its accounts and its services -- which it invests in new products, better technology and more effective customer service.
These four things can help you lead a winner-take-most company.
Jan 19, 2021