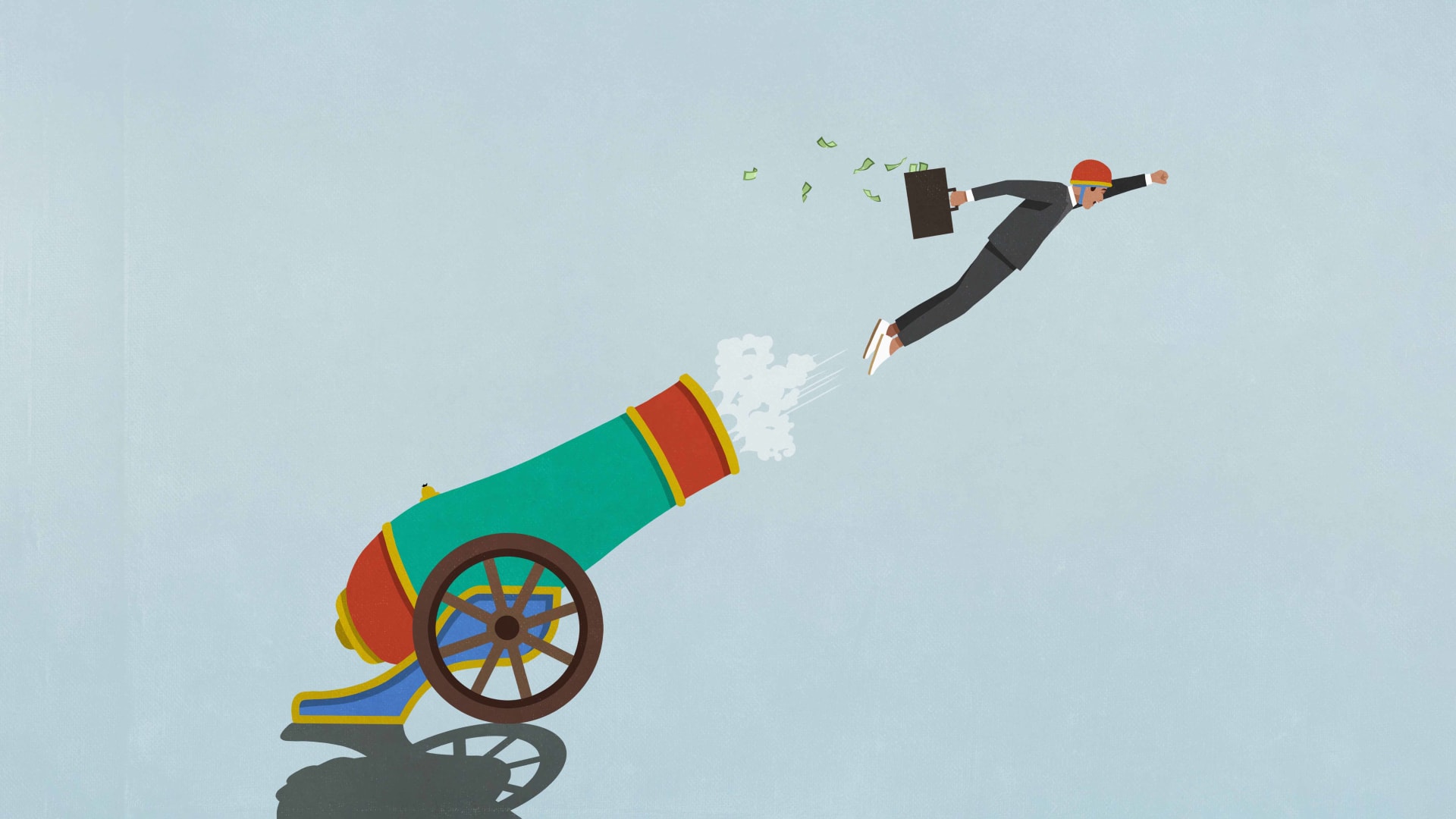 What enables a venture capitalist to predict success? That's the question I asked myself after talking with one who a decade ago envisioned that an entrepreneur who bought one of his portfolio companies would make the combination into a much more valuable business.
Shlomo Dovrat is the co-founder and general partner of Tel Aviv-based Viola Ventures whose startup, Volinet, merged in 2011 with Foxtab to form IronSource. Dovrat was not impressed by Foxtab's business model. But he liked what he saw in its CEO, Tomar Bar-Zeev.
On June 29, IronSource went public by merging with a special purpose acquisition company (SPAC) led by a private equity investor Orlando Bravo. The SPAC merger valued IronSource at about $11 billion -- and it expects to enjoy 24 percent revenue growth to about $485 million in 2021, according to Reuters.
Dovrat -- who enjoyed several successful exits as a founder and CEO -- told me that when he considers whether to invest in a startup, he looks for a big vision -- which enables him to "avoid getting seasick by keeping an eye on the horizon."
Still, vision without execution is pointless, Dovrat notes. "A company should measure everything. Whether in R&D, sales, pricing -- no detail is too small. If a company misses its numbers, its leaders should examine why: Where was the miss? Was it due to lower average sales price? Lower margin?"
Ben-Zeev impressed Dovrat with his abilities in both technology and business -- resulting in quick and effective decisions. "If Tomer missed a goal -- due, for example, to a problem with technology, the product, or the business -- he would build and deliver a solution within a week."
In 2014, IronSource changed its focus to the mobile app economy. "The competition was Facebook and Google. Tomer thought he could improve on what the competition was doing. IronSource's platform helps game developers monetize their content -- using value-based pricing in which it charges a percentage of the revenues IronSource adds. This paid off -- the company had 149 percent net retention before the IPO."
Dovrat offers four lessons from his successful career that can help business leaders.
1. Focus on how your company creates value for customers.
Many founders would put the interests of their own company ahead of customers.
Dovrat disagrees with that: "The most successful companies are totally focused on the customer -- not on their own business. They think about their product or service in terms that matter to the customer."
If companies are your customers, you should provide them with an objectively measurable return on the investment in your product.
2. Empower people to take action.
The most successful companies quickly recognize, acknowledge, and solve problems that threaten their competitive position.
Achieving that cannot be done by shunting every problem to the CEO to analyze and solve. Instead, Dovrat says, companies must "have a strong culture of empowering people and encouraging them to take action. If they see a problem, nobody has to approve their decision to hire two or three people to solve it. It's [analogous to the concept] in Japanese manufacturing that any worker can stop the line if they see a problem."
In my view, every customer problem is a race. The company that solves that problem the most effectively and quickly wins.
3. Create a culture in which failure is an option.
When I think of the typical dramatic movie plot, it is not uncommon for the protagonist to say "failure is not an option."
For Dovrat, the opposite is true. As he told me, "When failure is seen as a threat, it makes people too timid. A company's culture should make it OK to try and fail and not OK not to try."
4. Use digital distribution to ease global management.
The ability to distribute a product digitally makes it much easier to run a global company. It saves money on storing and shipping a physical product. Moreover, thanks to Zoom and other videoconferencing technologies, people can meet without traveling -- which saves a huge amount of time.
This is particularly helpful for Israeli companies, which in the past have moved their headquarters to the U.S. or found outside acquirers to keep them growing. "There is a new generation of decacorns [companies worth over $10 billion] -- like Wix and IronSource -- that can be run out of Israel."
Regardless of where you are headquartered, this idea can help you expand globally at a much lower cost.
Jul 23, 2021