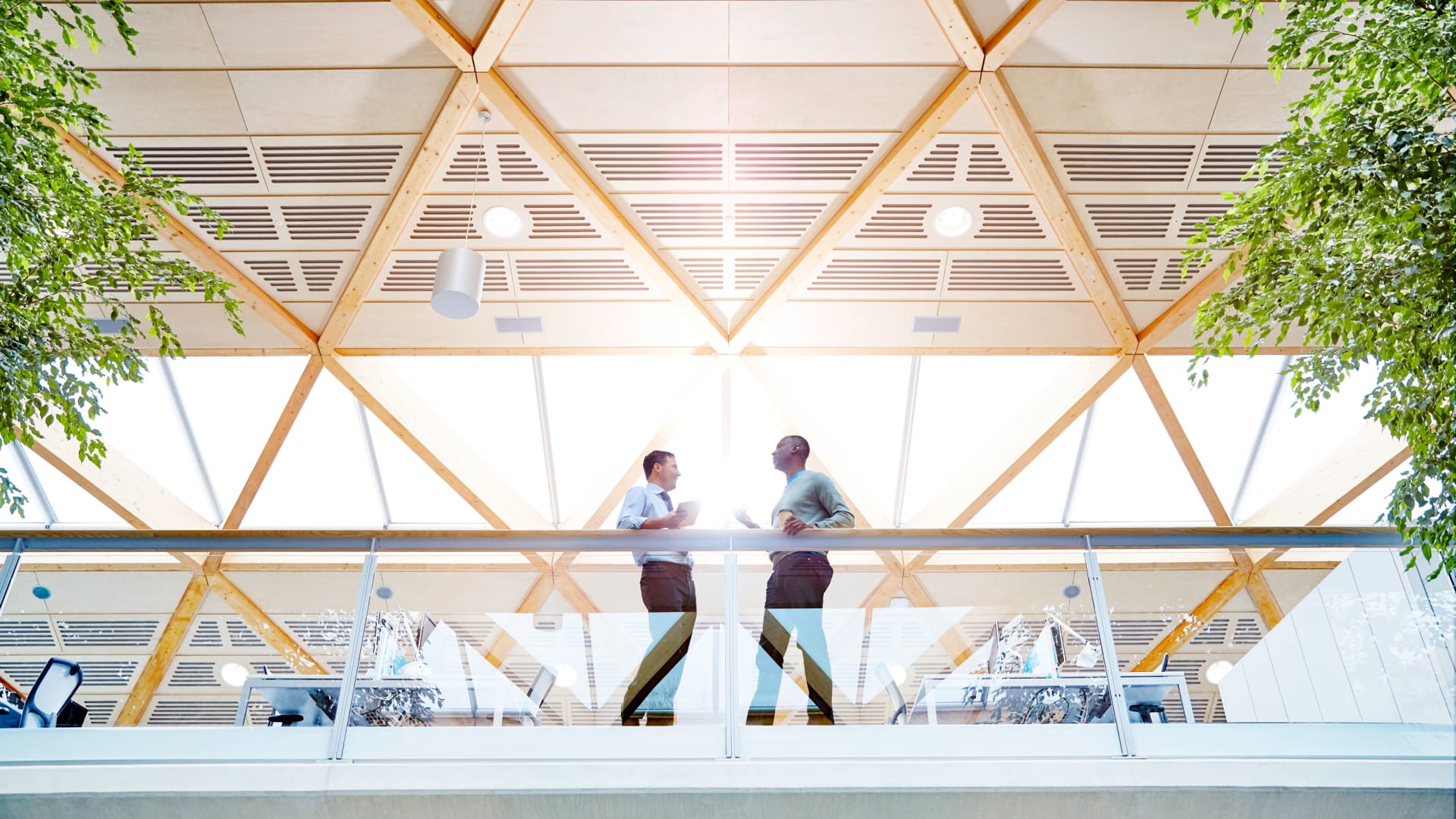 If companies allow people to work from home, they can save money by reducing office space and helping inflation-pinched workers to hold onto the cash they would otherwise spend on commuting while giving them more control over how they spend their time.
If you manufacture physical goods or provide an in-person service, your people must work inside and your company has to own or lease the buildings where your company gets work done.
If your company provides a service based on software or entertaining, educating, or informing your customers, you may be able to operate without owning or leasing real estate.
In this case, ask whether your most talented people prefer to work close to others or at home. Even if your people prefer to work from home, you may still want to rent spaces where they can get together occasionally to brainstorm growth ideas or reinforce your company's culture.
To help business leaders think through these questions, here are four models to consider based on Boston-area companies that are grappling with these questions.
1. Let most employees work remotely and lease out unused space.
What should you do if you have locked in more space than you need through a long-term lease? One possibility is to redesign the fraction of the space that is occupied and lease out the rest.
That is what Cambridge, Mass.-based Internet service provider Akamai Technologies is doing with the "gleaming headquarters" it moved into a few months before the pandemic began, according to the Boston Globe. Akamai has locked in a $700 million, 15 year lease on the space while letting 95 percent of its people work remotely as long as they want.
Akamai's solution is to reconfigure most of its floors and lease out the rest. Specifically, the company is setting up a plan in 15 of its 19 floors which gives a dedicated desk to each employee who comes in four days a week or more and offers unassigned seating to the rest. The other four floors will be subleased to tenants, noted the Globe.
2. Tailor spaces to four different work activities.
Boston-based financial services provider, State Street, is building a new headquarters which it intends to occupy in 2023.
State Street's new office design will include four kinds of workstations depending on what in-office workers are doing. According to the Globe, these include, "a standard desk; a pod-style bench area with no computer monitors to distract from collaborative work; heads-down desk space with short dividers that limit interaction with others; and airport-lounge style spots with no power outlets, allowing for a quick sit with nice view but not a place to post up all day."
To its credit, State Street will experiment with this configuration to determine how well it fosters the in-office work outcomes it is seeking to achieve.
3. Subsidize workers who return to the office two days a week.
What if your company is locked into a long-term lease with too much space and workers who can do their jobs from home and don't want to commute? You could provide incentives for them to come to the office.Cambridge-based automotive shopping service,
CarGurus -- which is stuck with a 225,000 square foot headquarters lease in Boston's tony Back Bay -- is offering its employees such a deal. In exchange for coming to the office twice a week, workers get a $15 lunch stipend, free parking, and a local gym membership, according to the Globe.
CEO Jason Trevisan fears that an all-Zoom work culture could impede mentorship, employee engagement, and efficiency. It remains to be seen how many CarGurus workers will be willing to pay for the gasoline to commute twice a week.
4. Customize the office experience to each worker.
The most creative solution I've seen is to tailor the office experience to each worker. That's what Matt Carroll, CEO of Boston-based software company Immuta, is doing. During the pandemic, Immuta -- which leased a 16,000-square-foot office in Boston's Seaport District -- grew "from about 15 employees to more than 60," wrote the Globe.
Carroll likens his employees to birds. As he told the Globe, "Eagles make quick decisions, owls prefer to hunker down in silence, parrots enjoy collaborating with others. No one team, no two employees are quite the same."
Bob Boule, an Immuta employee who strikes me as a parrot, gets up early to make a long commute into Boston several days a week so after work he can have "a beer with a colleague or head to a Red Sox game," noted the Globe.
Which of these four models works best for your company?
Jun 27, 2022