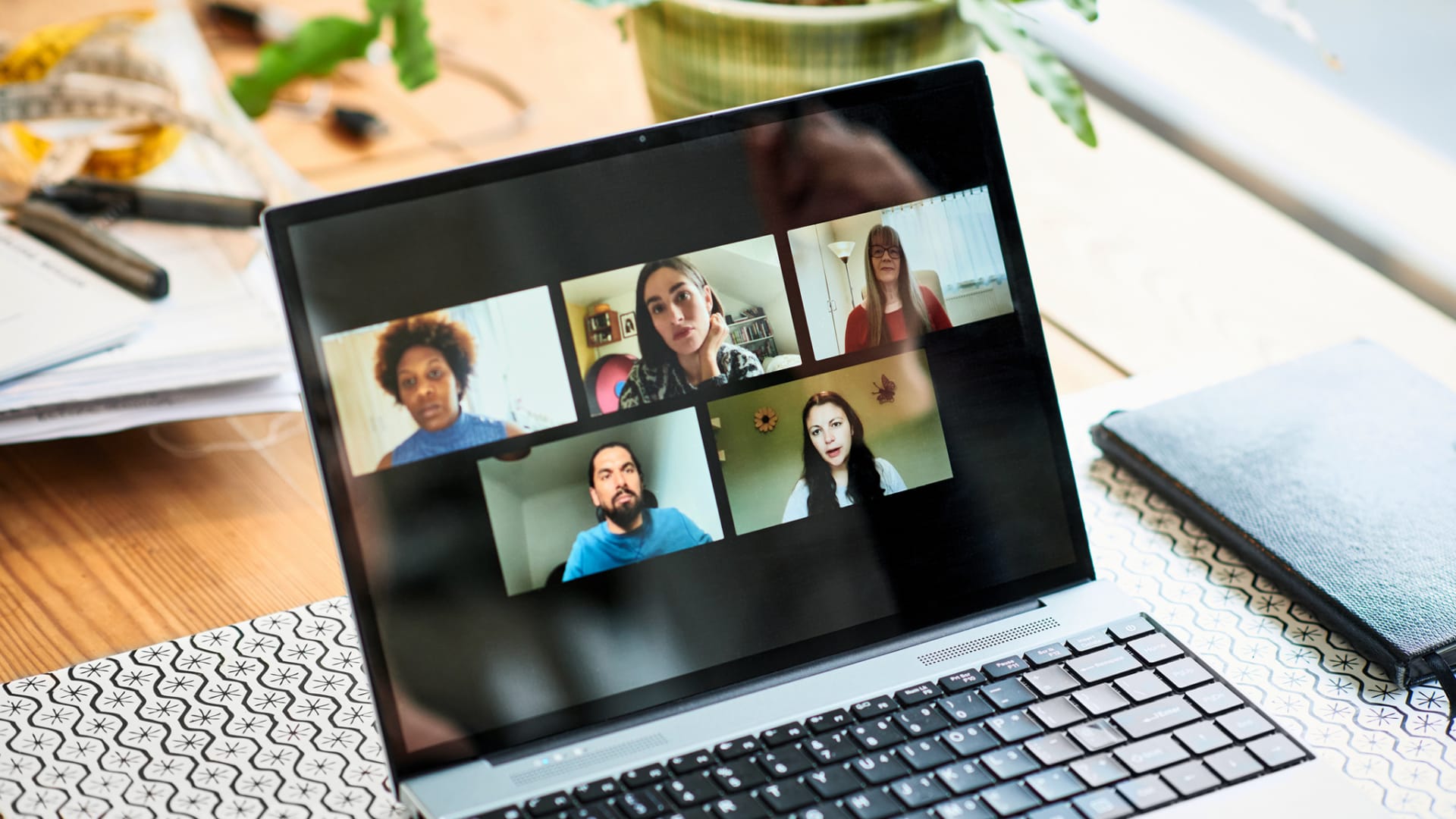 Trust is vital to any organization. As I wrote in Value Leadership. a key to creating and maintaining trust is to fulfill your commitments. That means you must tell people what you will do and when you will do it -- and then you must act accordingly. If you keep fulfilling your commitments, you build trust.
If you fail to do so, people will eventually stop working with you. The reason is clear -- the lack of trust in you leads them to doubt the veracity of everything you say. At best, that degrades productivity and at worst it leads to behavior that can destroy a company.
Work from home (WHF) makes it even more important to establish trust with work colleagues. Yet the lack of face-to-face interaction means that those energy-draining Zoom calls become all about setting and achieving goals and not about building relationships.
Seventy-six percent of WFHers want to continue working in that manner, according to the Wall Street Journal. To build trust, people must forge emotional connections with colleagues through intentional use of videoconferencing and collaboration software.
Here are four ways to do this.
1. Share your emotional experiences.
People realize that the fabulous patina of Instagram is not real life. When you present yourself as a flawless achiever, you stir distrust. To build trust with others, you have to make an emotional connection with them. One way to do this is to share experiences that cause you to experience strong emotions -- most notably sadness or embarrassment.
I know this from experience introducing myself to students. I start by telling them an embarrassing (and possibly funny) story about announcing to my father in my freshman year of college my intent to pursue a career as poet. I ask students to imagine having that conversation. Then I conclude by noting that my dad suggested I look up "poet" in the Yellow Pages.
Another emotion of vulnerability to share with colleagues is sadness. Anita Woolley, an associate professor of organizational behavior and theory at Carnegie Mellon's Tepper School of Business, found that pairs of strangers who met on a videoconference, shared a sad childhood memory, and then played online games felt more affiliation with their playing partner and performed better than those who engaged in happy chit chat, according to the Journal.
Woolley advises people meeting colleagues over videoconference to answer questions such as "What types of events have happened at work recently that made you feel a great sense of sadness? Has anything happened in your personal life recently that made you feel depressed?" I would further prompt them to share stories that made them feel embarrassed or afraid.
2. Post status updates frequently.
Knowing what others on your team are doing can spur you to do more. Conversely, if your colleagues don't share what they are doing, you might conclude that working more on what is best for your career is more important than the team project.
To solve this problem, share frequent project activity updates with your team. Russell Haines, associate professor of information technology and decision sciences at Old Dominion University, found that turning on a status-update feature in collaboration software -- which automatically sends team members updates on their project work -- boosted trust in and loyalty toward the team and increased productivity, noted the Journal.
If your workplace lacks collaboration software with such features, send out an email to your team members asking them a question related to the project, This will subtly signal that you are working and may push them to work harder.
3. Seek and give help.
Asking for and giving help strengthens work relationships. Sadly, most people are not good at asking for help -- perhaps fearing that others will question their competence -- particularly in today's WFH environment.
Wayne Baker, a professor at the Ross School of Business at the University of Michigan, advises establishing a formal process to make that happen. As the Journal wrote, each person could share yesterday's and today's work and specific help requests for -- including deadlines and why the help is important.
As people become more comfortable doing this, their engagement increases.
4. Notice nonverbal clues.
People who spend time in videoconferences observing non-verbal cues -- e.g., facial expressions and hand gestures -- feel emotionally closer to their teammates. That's the finding of a study by Xiao-Ping Chen, a professor of business administration at the University of Washington Foster School of Business.
To boost engagement with such non-verbal cues, Chen advises using two screens -- one to make presentations and another to view all the meeting participants (for her classes she can see all 49 of her students on a 32-inch screen), reported the Journal.
Do these four things and you can build trust in a WFH world.
Dec 8, 2021