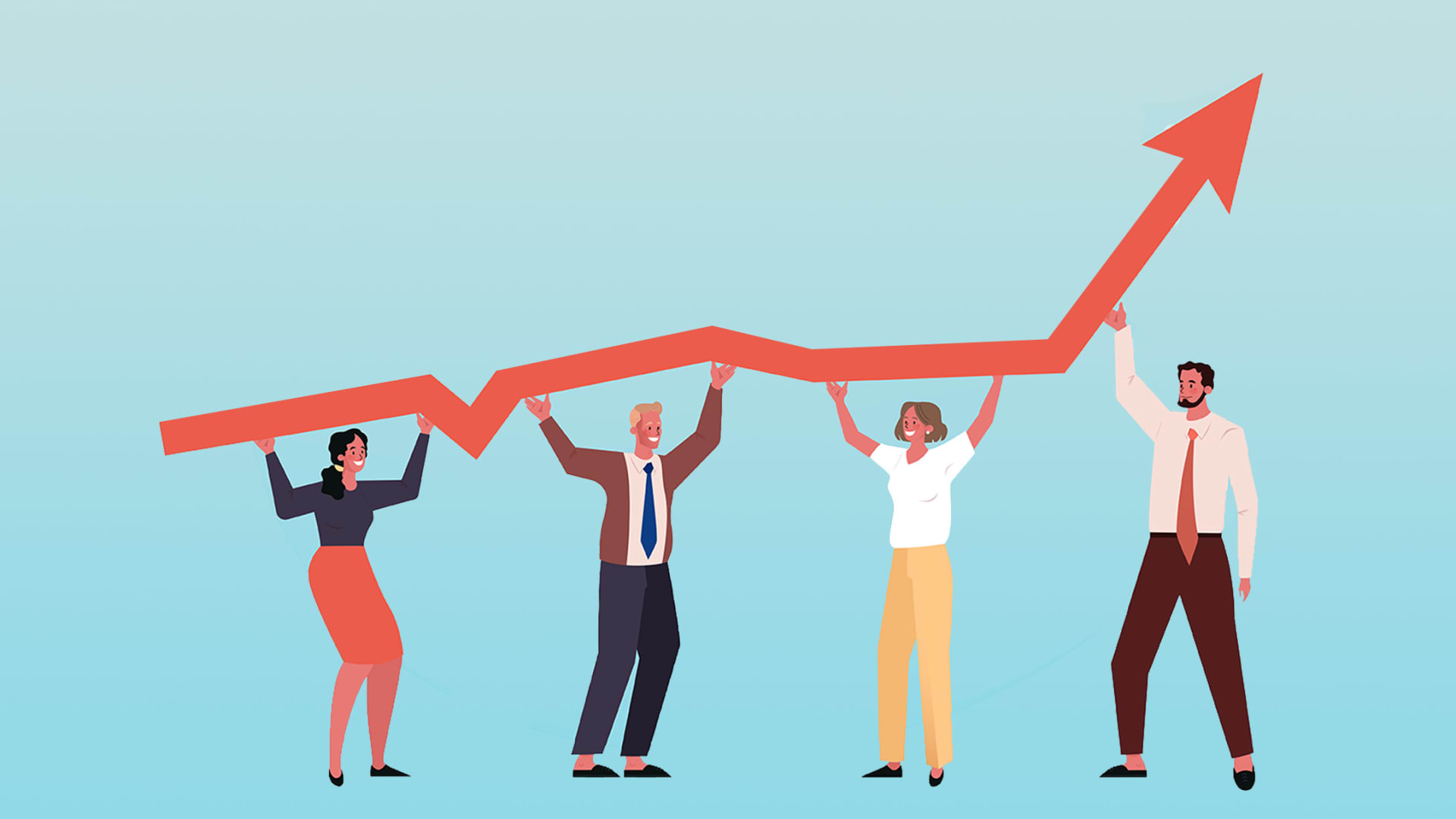 The business world rewards companies that keep growing and punishes the rest. I am curious to know what makes the difference between the tiny number of companies that keep revenues growing at over 20 percent a year and the rest whose corporate arteries are caked with growth-impeding bureaucracy.
Why does this matter? Companies that keep growing fast for decades attract the best talent and draw in investors who drive up the company's value.
Here are five keys to keeping your company growing. Please let me know how your company is following these principles and which ones I am missing.
1. Empower the People Closest to the Customers.
When a company requires that all customer-facing decisions be reviewed and monitored by top executives before they can be carried out, it is at risk of losing ground to rivals that empower people closest to the customers to decide and act.
One fast-growing company that empowers its people is Jumio, a Palo Alto, California-based provider of digital identity verification services. Jumio raised $150 million in March 2021 while its more than $100 million in revenue grew at over 50 percent a year, according to my April 1 interview with CEO Robert Prigge.
Jumio's culture puts a premium on empowerment, coupled with clearly communicated goals. As Prigge explains, "The acronym for our culture is IDEAL (Integrity, Diversity, Empowerment, Accountability, and Leading Innovation). People need to be empowered and we all need to be on the same page in terms of the mission, goals, and key performance indicators--all of which must be clearly communicated.
The nature of empowerment at Jumio depends on the situation. "In emergencies, we empower the team to do what's best for the customer. In a steady state, the team and the extended leadership team--30 to 40 vice presidents and above--get involved," he says.
2. Attract, Motivate, and Reward Talent.
If you hire, motivate, and reward the best talent available, you ought to be able to win customers more effectively than rivals with weaker teams.
Jumio is aiming to have a winning team. "Our number one asset is our human capital. During interviews, we go after people with good cultural fit. We have a no asshole rule. To make a good case they should tell us who they are, why they will grow here, and how they will help," says Prigge.
Build a talented team to boost your odds of sustaining rapid growth.
3. Invent New Products That Customers Want to Buy.
Empowering top talent can make a huge difference in long-term growth if that talent comes up with new products that customers lap up. One of the keys to doing this well is for a company's talent to live with its customers.
Wiz--a fast-growing Tel Aviv-based cloud security startup that raised $100 million nine months after it opened for business--is doing this amazingly well.
As Wiz's chief technology officer Ami Luttwak told me on February 25, "We can see what the customer wants and give it to them. We are all together working with the customer with one common goal, feeling the customer's pain and shifting immediately to solve their pain. Large organizations miss it. Everyone [at Wiz] is in the [decision/action] loop. It happens immediately. We have to make sure we don't lose that feeling as we scale."
4. Hold People Accountable.
Companies are under relentless pressure to achieve ambitious results. If they can set big goals and hold everyone accountable for meeting them, they can keep growing fast.
908 Devices--a Boston-based maker of mass spectroscopy machines that's growing at 50 percent a year--has a system for holding its people accountable.
As CEO Kevin Knopp told me in a March 30 interview, "We use Google's Objectives and Key Results (OKRs). There are short-term ones like revenue and also delighting our customers and meeting our R&D road map. Managers, directors and VPs share them with their teams. They foster communication around our objectives."
5. Fight Bureaucracy.
For a large organization to maintain the agility of a small company, it needs to make sure that process does not become more important than achieving its corporate goals. Jumio is striving to keep bureaucracy from taking on a life of its own.
Jumio's top executives worked at multi-billion-dollar companies so they have an instinct for budding bureaucracy. As Prigge says, "We hustle and move fast. We focus more on the goal than on bureaucracy. We make decisions with 70 percent to 80 percent of the information. We want to accomplish things. We don't work for process. If that starts to happen, we have flashbacks to our prior work at bigger companies."
Do these five things and your company has a better chance of getting to and staying in the winner's circle.
Apr 8, 2021