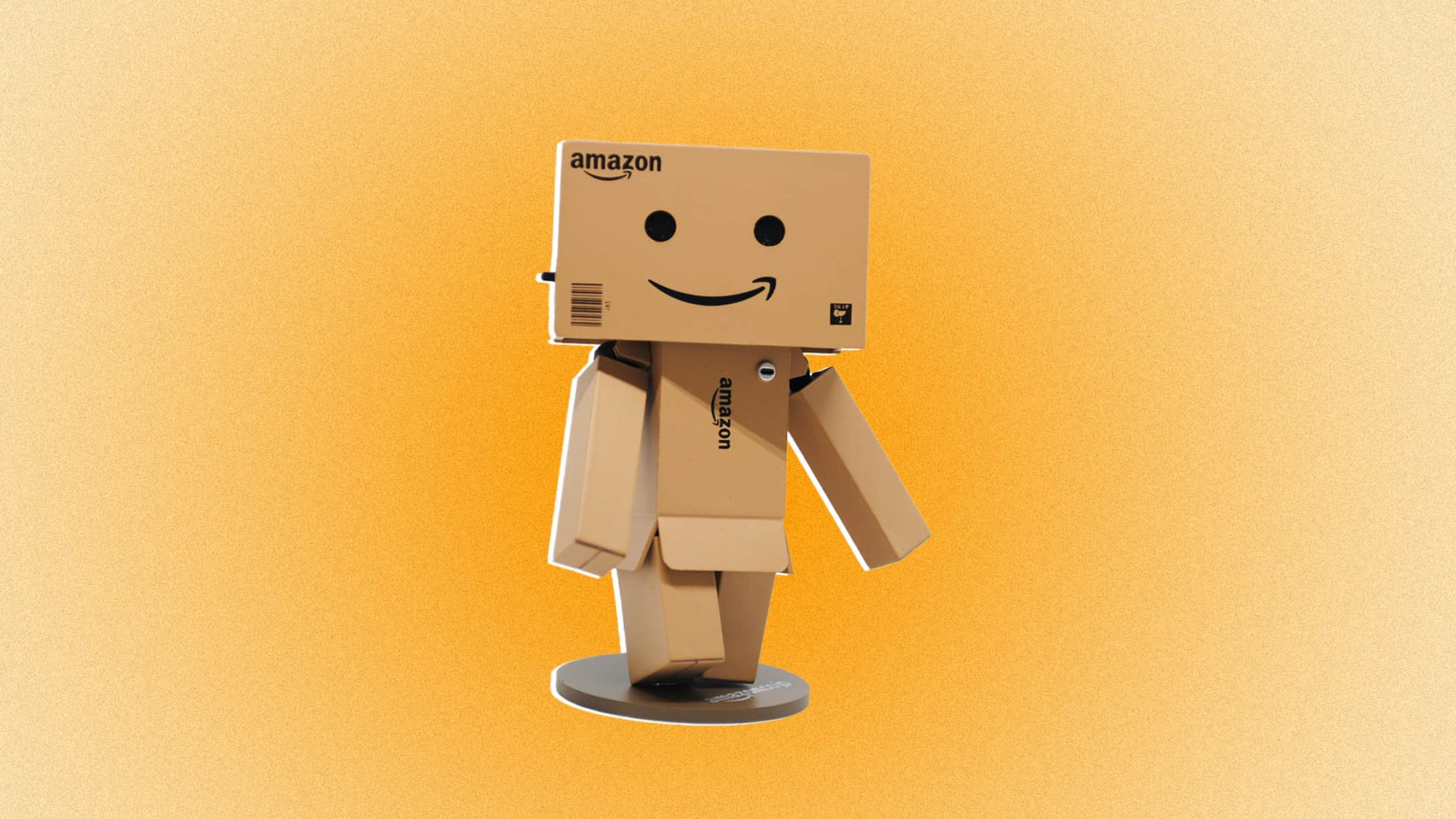 Amazon has had an amazing streak of revenue growth -- up an average of 27 percent a year in the decade ending 2020. With founder and CEO Jeff Bezos preparing to kick himself upstairs in the third quarter of 2021, will the company be able to keep growing rapidly when his successor, Andy Jassy takes over?
I do not know the answer to that. However, I think the way Amazon has created and scaled new products and services is likely to continue under Jassy. What's more, Amazon's approach could help business leaders like you to boost your company's growth.
Here are five Bezos principles which can benefit your business.
1. Never stop trying to satisfy your endlessly dissatisfied customers.
One of the most basic tests of a startup's success is whether it is solving the right problem. Amazon's model of its customers is that they are always dissatisfied -- no matter how many things the company does to try to make them happy.
This reminds me of toy joy -- an idea I developed when buying toys for my children. They were most excited about the toy after I agree to purchase it and while driving to the store. A week or two after they had the toy in their hands, they were bored with it and lobbying for me to buy a new one.
Bezos's aim is for Amazon to fight toy joy by giving its endlessly dissatisfied customers something better. To that end, as he explained in a 2016 shareholder letter, he requires Amazon to "experiment patiently, accept failures, plant seeds and double-down [on evidence of] customer delight."
I'd advise business leaders to consider following this approach.
2. Grow a new product by connecting it to a flywheel.
Once a company has many product lines, it should have developed a repeatable process for exposing a new product to many customers -- a process that makes that product less expensive to manufacture and sell as volume increases.
Once Amazon get a seedling to sprout from that first step, it uses a flywheel to scale it into a significant new revenue line.
As Jeff Wilke, former head of Amazon Worldwide Consumer, explained, a fantastic customer experience increases traffic which Amazon opened up to third-party sellers through its Marketplace service.
This widens customer selection -- boosting growth. Greater scale lowers the cost per unit, which Amazon passes on to the customer in the form of lower prices -- and the virtuous cycle spins anew.
One example of Amazon's success at innovation is its AWS business -- which Jassy is credited with creating.
3. Provide industry thought leadership.
To create a winning new product, you ought to have world-class capabilities.
Amazon knew AWS well because it used its systems to run its e-commerce business. Over 10 years ago, Amazon was investing in computers and servers to run its core business and realized it could rent that capacity to other companies -- which would save them the investment of building their own computing systems.
As AWS chief evangelist, Jeff Barr told me in a July 2018 interview that, by the time it launched AWS in 2006, Amazon believed it excelled at "operating massive scale technology infrastructure and data centers."
4. Hire hundreds of CEOs.
As demand grows for a product, you should hire people who are in charge of making each part of it more successful.
Amazon does this by hiring what it calls builders -- people with CEO-like skills -- for each of its AWS services. "On our development team we hire hundreds of CEOs. They each own their own destiny. We show them an opportunity and they pick it up, study it, and build a business around it," said Barr.
5. Cut prices and let customers know how to save the most money.
Track which product features your customers use -- and which they ignore. Let them know that you will stop sending them parts of your product that they don't use -- which will lower how much they pay you and increase the value they perceive you're giving them.
Amazon customers remain loyal because AWS looks at its customers' utilization of the service and suggests that they stop spending on components that they don't use. "Over the last couple years, we've sent out 2.6 million notifications that have led to actual annualized savings of $350 million a year from the Trusted Advisor service. That is in addition to the savings from the price cuts," Barr told me.
We'll see whether Jassy can spur innovation after he takes over. In the meantime, you can follow these practices that Bezos pioneered to help your company grow faster.
May 11, 2021