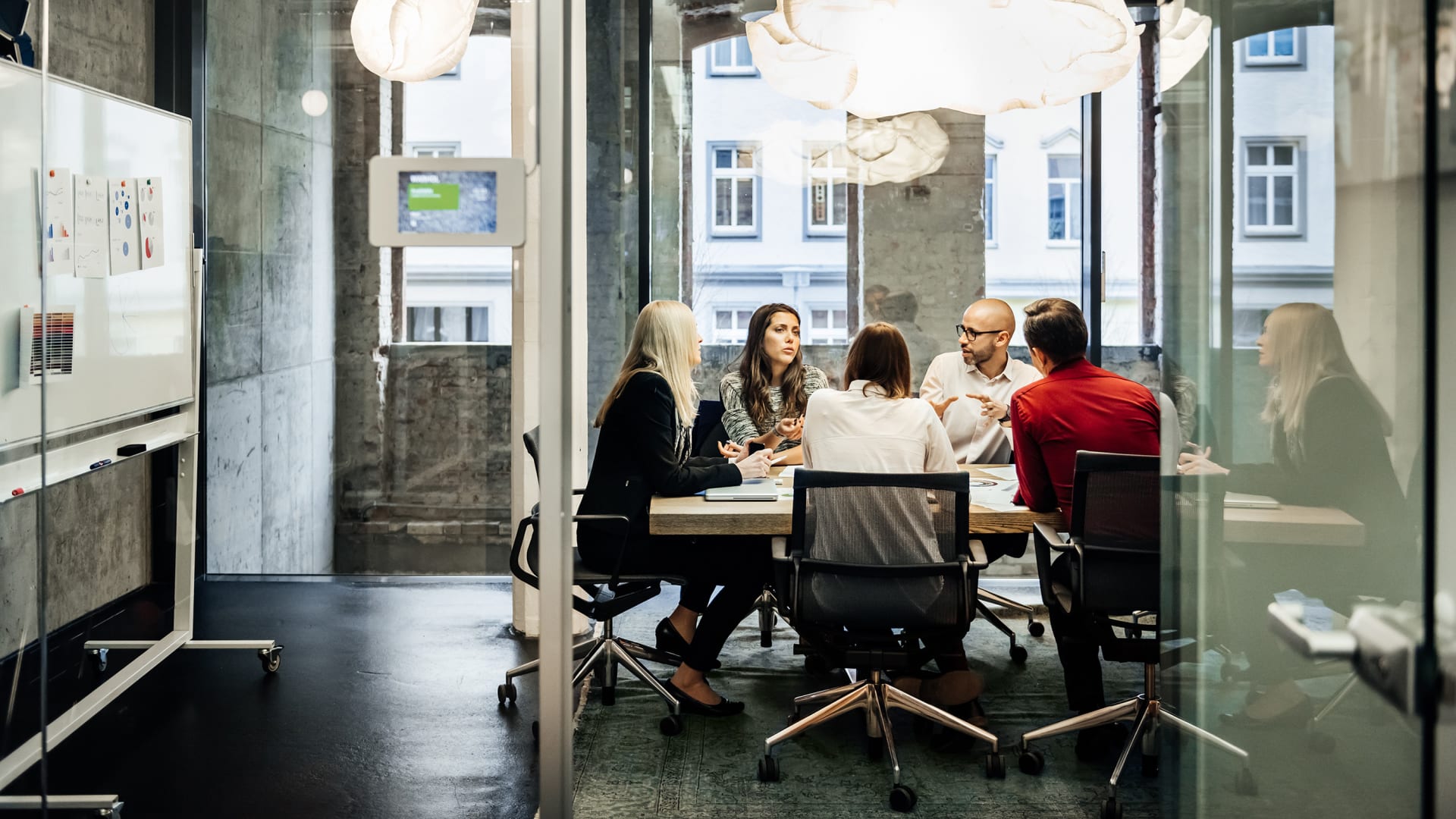 Your company's board of directors is supposed to act as an agent to protect the interests of investors. Don't let your ego get in the way of making sure you have a talented, independent board that will protect your shareholders, employees, and customers.
Here are five tests to tell whether your board is doing what it should.
1. Do directors have a financial incentive to think and act independently?
Does your board challenge your vision for the company and how you plan to achieve it? If you encourage such debate, your board is independent.
A corollary is how you compensate board members. If you pay board members nearly $600,000 a year to attend four board meetings, as Salesforce does, you risk getting board members who are too afraid to get kicked off the money train by asking challenging questions.
To counter this problem, pay directors solely in stock options. As Chris Lynch, an investor and CEO of AtScale, told me in a June 23 interview, "This is how I pay directors. It's a lot more work for them than public boards because the only way to make the options worth anything is to grow the company and take it public."
2. Are directors tracking whether your company is missing opportunity or failing to solve a looming problem?
If you have the right board, they ought to be focusing the company's attention on its most important strategic issue. That could be the risk of missing a growth opportunity or the failure to address a threat to its survival.
As Harvard Business School associate professor Laura Huang told me in a June 17 interview, "Directors should start by deciding what problem the company needs to solve: opportunity gap -- the company has an opportunity that it is not fully capturing -- or problem gap -- the company is facing a threat to its survival or market position and lacks an effective solution or has not executed it properly. Directors need to know where the company is now and where the industry is headed."
If your directors are not pushing you in this way, change how you work with your board.
3. Are directors' expectations of the CEO aligned with your company's stage of scaling?
Depending on your company's stage of growth, as I wrote in Scaling Your Startup, directors should assess different CEO skills.
Winning your first customers. Are you targeting the right customers? How quickly are you getting prospects to pay?
Sprinting to liquidity. How effectively are you adding first-class leadership in product, marketing, sales, and service? How quickly and efficiently are you growing to $100 million in revenue?
Running the marathon. Are you building public shareholder-worthy financial systems? Are you comfortable answering questions from public investors? Are you capturing new growth opportunities?
To be a marathoner -- one who can scale through each stage -- you need the right combination of traits. As Michael Greeley, general partner of Flare Capital Partners, told me in a July 1 interview, a marathoner "hears the voice of the customer -- e.g., knows what the customer is looking for, has the technical skills to build the product, and is a pied piper who can [attract and motivate] talent."
If you can't make it through each stage, your directors could put you in a tight spot. That's what happened to then-36-year-old Lynch six months before ArrowPoint Communications' March 2000 IPO.
The company's lead director, venture capitalist Paul Ferri, invited Lynch to breakfast and told him to recruit the more shareholder-friendly CEO Ferri had in mind. Lynch's "ears were burning" but he did as Ferri directed. In May 2000, Cisco acquired ArrowPoint for $5.7 billion -- turning Lynch's 1.2 percent stake in ArrowPoint into some $68 million worth of Cisco stock.
4. Are directors developing CEO successors with the right strategic mindset before your company hits the wall?
Directors should encourage you to develop a successor as CEO. After all, at least half of company founders are no longer CEOs by the time their companies go public. Hire people who have succeeded in similar companies and put them in a position to take on greater responsibilities.
You should be developing internal successors -- something that Walmart does well, according to Stanford Business School professor Charles A. O'Reilly III. As he told me in a June 19 interview, Succession 101 means boards should ask, "Does the [CEO candidate] have a good grasp on industry dynamics, think long-term, and ... drive large-scale organizational change?"
If your directors are not pushing you to groom successors, your company could be caught flat-footed in a crisis.
5. Are directors monitoring the right weekly and monthly performance metrics?
If your board is working effectively, it will ask you to provide regular reports on how the company is doing.
Those metrics will vary depending on the company's growth stage. For public or large private companies, it should be asking you to explain declining financial performance, new competitors successfully taking away market share, and new technologies that might alter the competitive landscape, says O'Reilly.
If you're running a technology company that's sprinting to liquidity, Lynch thinks directors should focus on "development productivity, employee recruitment and retention, gross margins, customer acquisition, annual recurring revenue, customer churn, and profit."
To protect your company's future, answer yes to these five questions.
Jul 2, 2020