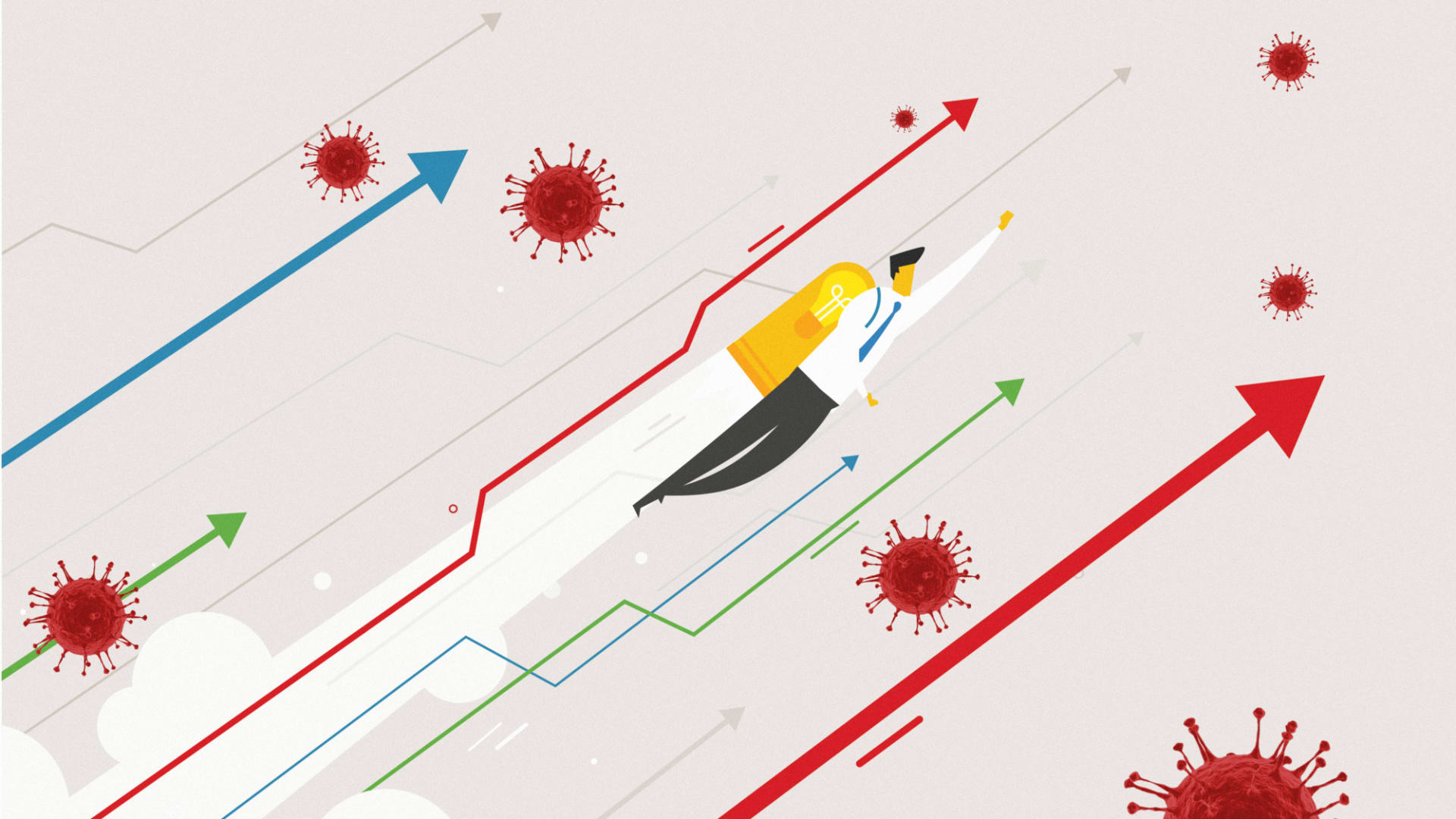 Before the pandemic, companies that had previously avoided making difficult strategic choices were able to keep limping along. Covid-19 has forced businesses to make strategic choices that they previously had avoided. Some of them, like Brooks Brothers, could not adapt to rivals such as Ralph Lauren and Vineyard Vines. That and its dependence on physical stores made its July 8 bankruptcy after 202 years less than surprising. If you want to grow faster during this pandemic, you must lead your business by keeping four fundamental truths in mind.
1. Apply your strengths to immediate customer pain.
One of the eternal truths of small-business success is that customers are going to be afraid to buy from you because they figure you are at risk of running out of money and leaving them stranded.
The only way to overcome that fear is to provide customers with a way to relieve their acutely felt pain with a product that's better than any other on the market. If you are offering such a product -- or can retool your current product to make one -- then you will enjoy rapid growth.
That's what happened to Eden Park -- a maker of ultraviolet lights designed to distinguish fake from real diamonds. Within weeks of the pandemic starting, Eden Park was able to retool and launch a product that used UV light to kill the novel coronavirus that causes Covid-19 killer in crowded spaces, according to the Wall Street Journal.
Providing a product that satisfies a huge unmet need has been good for business -- the company shipped 1,000 prototypes within weeks of launching them. As Eden Park CEO John Yerger told the Journal, the company is now about 10 times bigger in terms of sales -- and it's profitable.
2. Keep selling products that fill an enduring emotional need.
Some companies are fortunate enough to be making a product that addresses an emotional need that is so powerful that the pandemic only makes the need stronger.
A case in point is Bleacher Bums, a retailer of college and team sports apparel. Co-owner Daniel McGinnis decided to stock up more of the hats, sweaters, jerseys, and jackets for fans of sports teams such as the Philadelphia Eagles and the Ohio State Buckeyes.
The company's five stores shut down because of government mandates, but when they reopened, consumers flocked back to the stores to satisfy their pent-up demand.
Though online sales rose when stores closed, sales remained strong as some teams started playing again. "You're selling an emotional attachment people have to their team," McGinnis told the Journal. While Bleacher Burns faces considerable challenges, if you are fortunate to have such an emotional connection with your customers, your odds of surviving the pandemic are greater.
3. Accelerate your move from stores to virtual selling.
"Digital transformation" is a buzzword that was popular before the pandemic as a description of companies getting rid of stores and interacting with customers, employees, and partners online. A common cliche is that Covid-19 is the most powerful accelerant of digital transformation.
That's what happened at Pompanoosuc Mills, a 47-year-old contemporary furniture manufacturer and retailer. Until this March, Pompanoosuc resisted online retailing. Then social distancing forced the company to lay off almost all 115 of its employees, notes the Journal.
Pompanoosuc's digital transformation happened within months. By July, the company had built a virtual showroom so consumers could see its products and buy them online. With online marketing, immediate delivery, and cut-rate prices, Pompanoosuc has received enough online orders to be able to rehire its workers and pay them bonuses.
4. Make new products to fill your customer base's new needs.
Another way to win during the pandemic is to make new products that meet the changing needs of your current customers.
This worked for Deck Dot It Restaurant Fulfillment, a maker of labels and other restaurant industry supplies. Few of Deck Dot's restaurant customers were interested in buying its Secureit labels to keep people from tampering with home food deliveries.
But once the pandemic hit, such deliveries were the only thing keeping restaurants from shutting down altogether. And once restaurants began reopening, "they needed floor arrows, acrylic dividers and 'open for takeout' signs -- products that didn't even exist back in January," according to the Journal.
Sales soared thanks to Dot It's quick response to changing customer needs. As Dot It president Keri Smith told the Journal, "We are small and nimble. We saw the market need and adapted to it."
Aug 14, 2020