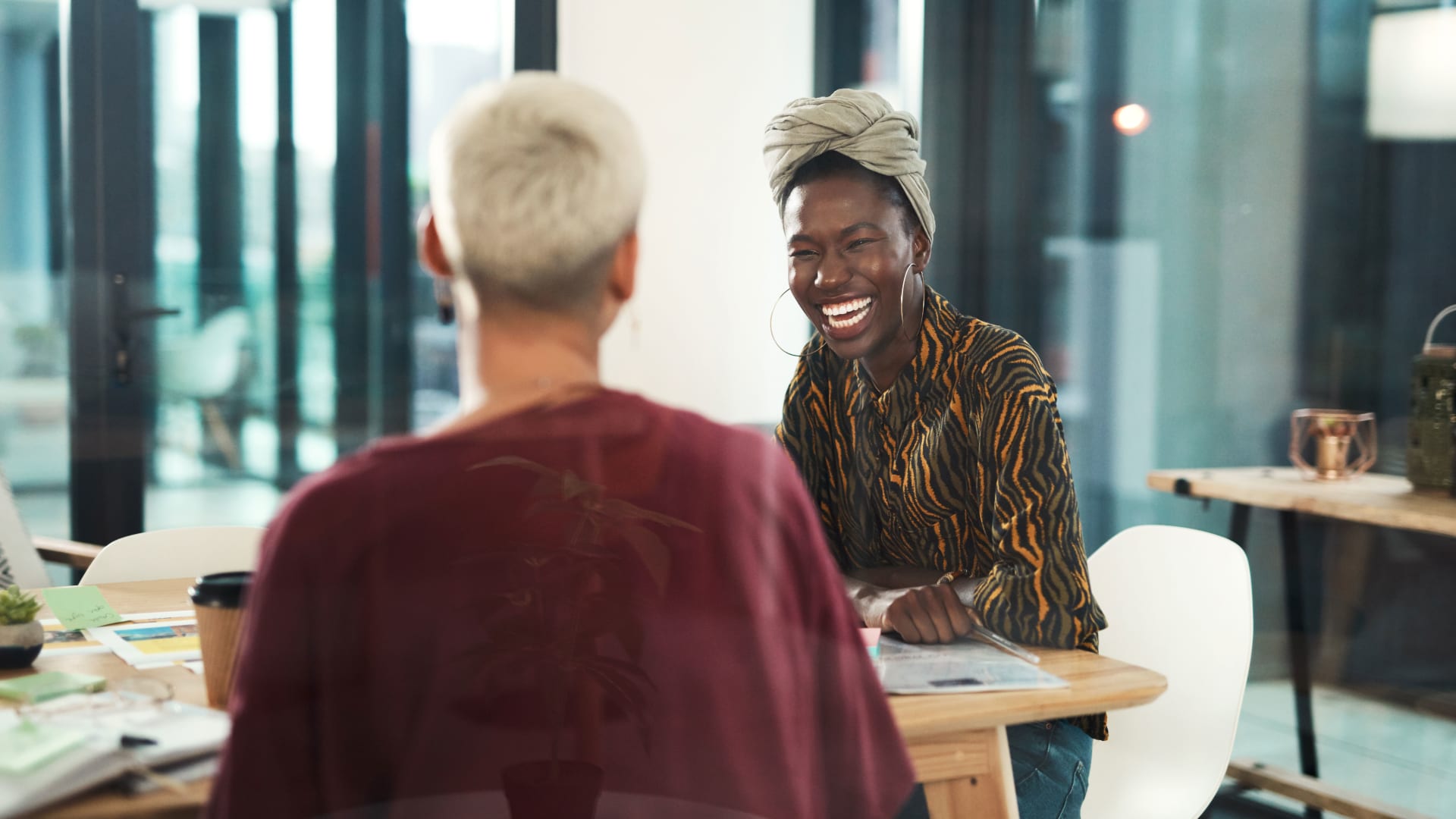 If you're not happy with what you're doing at work, you've got a problem that demands an urgent solution. As the pandemic enters its third year, record numbers -- in August, 4.3 million workers resigned, according to the Wall Street Journal -- are temporarily relieving the pain of that problem by getting out.
Of course quitting your job raises more questions than it answers: Without that job, for how long will you be able to pay your bills? Why were you unhappy at the job you quit? What kind of work situation would make you happy? How will you get from where you are now to that happiness-creating work?
A Harvard Business School course -- Arthur Brooks's "Leadership and Happiness" -- is helping MBA students and companies find some of the answers by teaching them how to manage happiness. Brooks teaches that happiness -- which comes from "family, friends, meaningful work, and faith or life philosophy" -- is essential to being an effective leader, according to the Journal.
Brooks also argues in his February 2022 book -- From Strength to Strength -- that as people get older, their professional abilities decline. Leaders should prepare for those changes as they age. He urges them to structure their lives to uncover new strengths and "a new understanding of success and fulfillment" so they can maintain happiness throughout their lives.
I agree with Brooks that leaders should find happiness in new ways as they age. Here are three ways to do that -- with examples from my experience and others.
1. Find out what makes you happy at work.
Some people -- including many aspiring lawyers, doctors, and professors in my class -- knew what they want to do before they get to college and they keep doing that happily throughout their lives.
Others -- including me -- struggle to find out what makes them happy at work. In college, I considered and rejected becoming a poet, doctor, architect, and others before setting my mind on being a strategy consultant -- helping tech companies grow faster.
The lesson I learned is to test whether these career ideas will work for you by taking courses, talking to people who are in these careers now, and/or doing internships.
If those frugal career experiments help you realize that you will be among the world's most skilled in the field, that you will love the work, and that you admire the people who are doing it, you are on the path to happiness.
2. As you scramble to make your mark, take time for happiness.
When they begin their careers, Brooks argues that up until somewhere around the mid to early 30s -- depending on the field -- people are able to achieve peak professional performance. While that is happening, Brooks argues that people should take time to savor the happiness.
Even when young -- as high achievers find meaning in accomplishment -- they lack positive emotions. To keep from burning out, he advises such strivers to keep their future goals in mind and to feel happy every day.
In my first strategy consultant job, I earned a promotion to manager within about six months. That gave me the happy opportunity to manage a client relationship. It also made me see that the constant travel would rob me of time with my family.
In response, I moved into jobs where I did similar work inside a single company -- which gave me time with my family. Ultimately, I got bored with that and reached the peak of my career as a self-employed consultant, investor, author and pundit.
The key takeaway: if you are achieving in the professional realm but you are unhappy in the rest of your life, you must make time for happiness. I realized that strategy consulting was the right thing for me to be doing -- but only if I (rather than a boss) controlled how I spent my time on behalf of my clients.
3. Before you pass your peak, prepare for fulfillment by giving back.
While you are peaking professionally, start again to experiment with things you can do in the later stage of your career. I began to do that about six years after I started my company -- moving into teaching undergraduate and graduate students.
Brooks tells the story of a very well known woman seated behind him on a flight whom he overheard complaining about how nobody returns her calls anymore. That really resonated with me and that's why I advise leaders to find a way to give back to others in ways that make their lives better off.
Ultimately, our lives bring us happiness only if we can share what we've learned in ways that make younger generations happy.
Feb 23, 2022