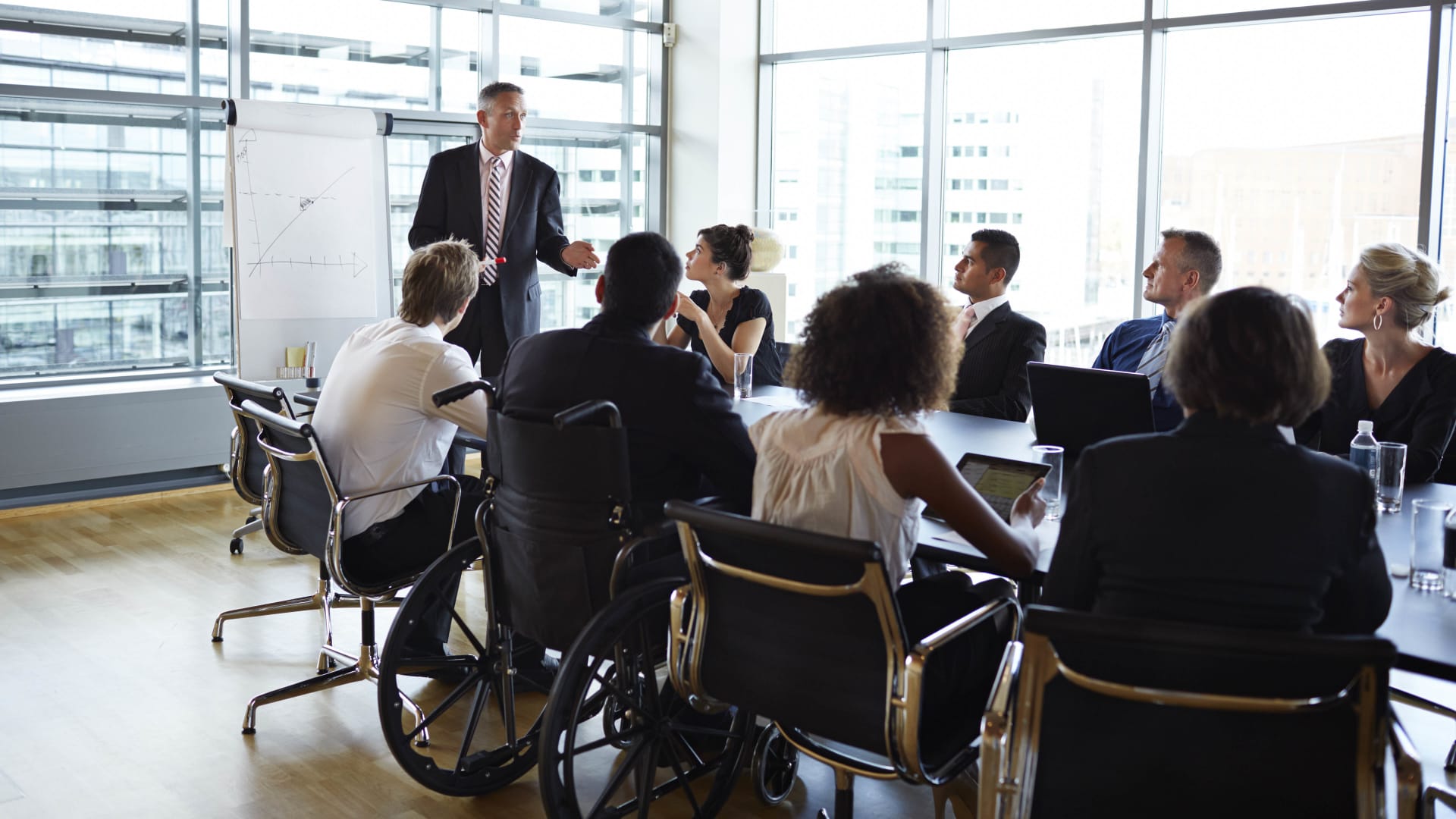 Companies need to grow to stay relevant. To do that, business leaders must persuade their board of directors to give them the capital, technology, and human resources they need to implement their growth investments.
For guidance on how to do that, on March 23 I interviewed Harry Kraemer, who retired in 2015 as chairman and CEO of Baxter International, a publicly traded medical products company based in the Chicago area, and currently a clinical professor at Northwestern's Kellogg School of Management.
Based on my Babson College course, Strategic Problem Solving, and insights from my conversation with Kraemer, here are five steps you can take to help you win the board's support for your proposed growth investments.
1. Aim to meet short-term goals and while pursuing your long-term mission.
When business leaders propose a growth investment, they must have a clear idea of what factors the board of directors will use to decide whether to approve it.
Too many CEOs and board members focus too heavily on how the proposal will affect short-term results. As Kraemer told me, "Many CEOs and CFOs do not understand how investors value a company's stock. They think it is all about meeting investors' quarterly earnings per share expectations. They should realize that the stock price reflects investors' estimate of the present value of the company's future cash flows [its net present value]."
At the same time he emphasizes the importance of the net present value, he acknowledges that if a company misses its quarterly earnings targets, it will worry investors. "When I became CEO, I met with investors like Fidelity, T. Rowe Price and Wellington. I told them, we focus on our long-term cash flow, which they liked," Kraemer said.
Yet investors draw negative conclusions if a company does not meet quarterly expectations. "At the same time, they said that if a company can't even meet a quarterly forecast it provided investors three months ago, how do you expect us to believe you in the future with all those assumptions?" he said.
Simply put, since a growth investment's long- and short-term effects are important to investors, the CEO and other business leaders should prepare answers to the board's questions about how their proposals will alter the company's the long- and short-term performance.
2. Focus on a market that offers growth and profit potential.
Growth investment proposals ought to reflect clearly why the market at which they aim has high growth and profit potential.
To that end, I urge students to provide a compelling case that a proposed growth initiative will launch the company onto a new growth curve so it can sustain rapid growth rate as its older products mature.
3. Know how the growth investment will boost your market share.
Targeting a fast-growing market will benefit the company only if your investment proposal maps out a clear path to higher market share. As I explained last November, achieving that goal depends on two things:
Offering customers an irresistible bundle of benefits for the money and
articulating how the company will perform critical activities -- such as product design, manufacturing, sales, and service -- to keep customers loyal over time.
4. Use net present value to set an acquisition purchase price.
If you propose to acquire another company, you are taking a big risk because most acquisitions fail. As Kraemer told me, "80 percent of acquisitions do not earn their cost of capital. Half of those failures happen because the acquirer doesn't understand the industry or the economics. They overpay because they don't want to lose [a bidding war]."
To avoid overpaying, business leaders should forecast the additional cash flows from the deal -- using realistic assumptions for growth rates, margins, and returns. Your board should approve your acquisition proposal if its discounted cash flows exceed the acquisition price.
5. Make sure your growth investment fits your company's culture.
If you recommend an acquisition or partnership with another company, another big source of risk is a lack of cultural fit and slow decisions about whom to keep and whom to let go.
As Kraemer explained, "The other 40 percent of mergers fail because the cultures are different -- one is an engineering culture and the other a sales culture. Mergers also get in trouble because the acquirer waits 180 days to integrate the target. Partnerships are even riskier -- 95 percent of them fail because the partners can't agree on basic ways of operating."
If you can't integrate the target company by the time the acquisition deal closes, don't bother -- because all the good people from the target company will leave.
Follow these five principles and you'll be better able to persuade your board to provide you the resources you need to keep your company growing in the future.
Mar 31, 2021