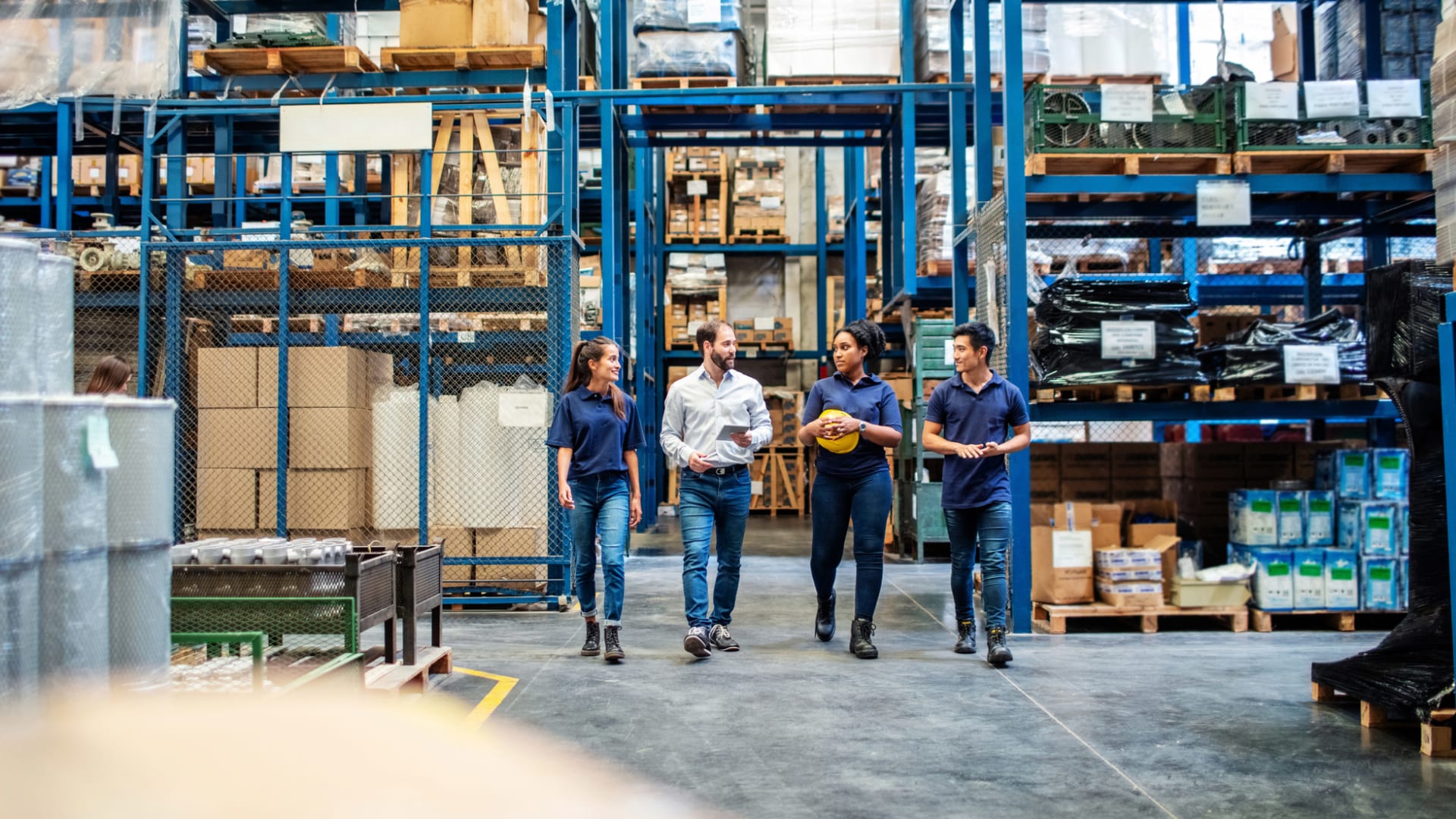 With workers quitting their jobs at record levels, what is a business leader to do? Unless you have enough cash to pay new workers more than your competitors, you may need to change the way you work so that your company can satisfy the needs of your customers with fewer people.
The way to do that is to re-engineer your business processes. The basic concept is easy to describe -- and I heard it from the mouth of the late Michael Hammer when he taught me computer science at MIT. He said that when an organization is designing its office automation systems, it should start with "a clean piece of paper."
More specifically, he meant that business leaders should map out how they do work now and re-imagine with a beginner's mind how that work could be done more simply and effectively.
A case in point is how General Electric (GE) applied this mindset through Kaizen, a continuous improvement process, to reduce by 42 percent its time to manufacture engine blades. At GE's Greenville, S.C. plant, executives built "tiny plastic models of every machine on the facility's production floor. Using light green yarn, the group traced the journey of a steel blade through the miniature plant," according to the Wall Street Journal.
In this way, GE had a clear picture of what was slowing down the process and how to fix it. They discovered that the blade was piling up at some of the machines during a three mile, 85 day journey through the plant.
To fix the problem, GE managers removed old machines, rearranged the production line to shorten the green string, and upgraded its machines. After completing the change in early 2020, the plant's productivity was soaring, reported the Journal.
Kaizen is nothing new -- it has been used in the U.S. since the early 1990s. As business leaders struggle to satisfy customer demand with fewer people, here are five ways Kaizen can help.
1. Understand Kaizen.
Business leaders should get training in how to apply kaizen to their companies.
Here is a quick summary. Kaizen is aimed at "continuous improvement through in-depth sessions to assess employees' progress," wrote the Journal. Executives walk through the factory or office floor and converse with workers to understand what they do. Over a week or more, workers at all levels identify problems and propose and test out solutions.
2. Focus on the customer.
The first key concept of Kaizen is that business leaders should view the company's processes from the perspective of the customer.
I did this years ago -- helping an insurance company improve the process of purchasing an automobile insurance policy. I discovered that when a customer called to buy a policy, it would take weeks to get the customer signed up.
Through company, I discovered that it took 44 steps to issue the policy, Most surprisingly, three different departments -- sales, underwriting, and marketing -- set a separate price for the customer's policy.
The answer -- build a website that streamlined the process from weeks to a day or two and simplifying the process of setting the price.
3. Eliminate waste.
A byproduct of making your company work more effectively for the customer is eliminating wasteful steps.
A great example of this took place at Best Buy under the leadership of Hubert Joly who became CEO in 2012. When he came in, Best Buy needed to cut costs but he wanted to do that without firing employees.
One way to do this was to eliminate waste in the shipping of flat screen TVs. As I wrote in Goliath Strikes Back, Best Buy saved $200 million by working with suppliers to design and ship TVs in a way that would keep them from breaking before they arrived at a customer's house.
4. Prioritize work.
Once you figure out how to change the way work is done, you must create standard work processes to make sure that you can keep improving.
"If the same job is done differently every time or varies by worker, there is no basis for finding improvement. The same job must be done the same way every time," wrote the Journal.
As GE CEO Larry Culp explained, "Standard work is simply identifying the work steps required and the sequence of those steps, the time required for each, that go into making a process repeatable,"
5. Apply Kaizen to office work.
While Kaizen was initially applied to manufacturing, my experience is in using it for office work. At Danaher, Culp used it to process an invoice or prepare a regulatory document more quickly with fewer workers.
These five steps can help your company get more done with fewer people -- and that could give a big boost to your odds of success.
Nov 18, 2021