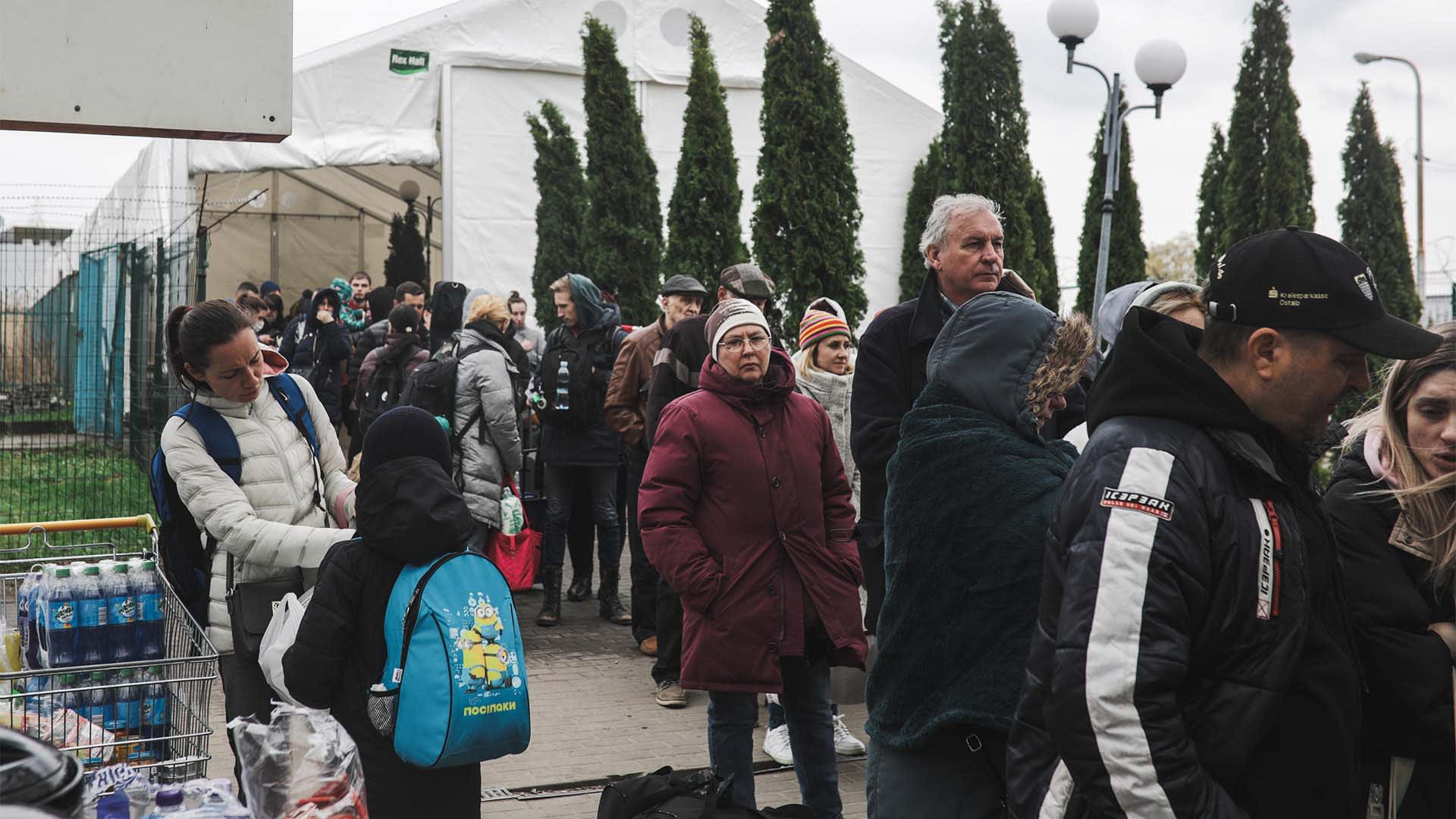 Over the past several years -- in the wake of the Covid pandemic, Russia's invasion of Ukraine, rampant inflation, and wild stock market swings -- even the most well-intentioned leaders have struggled to make their people feel highly valued.
For a case study of a company that has prevailed in that struggle, it is hard to do better than Wix, the Tel Aviv-based website builder, whose president and chief operating officer, Nir Zohar, in a September 13 interview told me, "Doing the right thing is good business."
While all those recent challenges have put company leaders on edge, Zohar -- a former lieutenant commander for the Israeli navy, according to the Washington Post -- helped lead an operation to ensure the safety of nearly 1,000 Ukrainian employees soon after Russia invaded Ukraine this February.
Relocating Mission-Critical Employees From Ukraine to Krakow
One such operation struck me as an amazing demonstration of Wix's commitment to protecting its employees. Wix began preparing to evacuate its employees from Ukraine in early February, but as the invasion mounted, Wix got 45 mission-critical employees to the Ukraine border.
Wix hired busses to get employees from Kyiv to the Western border of Ukraine. To move them from there to Krakow in Poland, 30 Wix employees from Lithuania volunteered to get in their cars, drive 600 miles to meet those employees at the Polish border, and make sure they had "food, blankets, diapers, SIM cards for their phones and cash cards," ahead of their journey to Krakow, reported the Post.
Once relocated to Krakow, Wix found places for their families to live, set up communication channels, arranged to pay them in the local currency, and supplied them with food and other essentials.
Communicating With Stressed Employees
Zohar and CEO Avishai Abrahami collaborate to lead Wix. While Abrahami focuses on strategy and product, Zohar handles Wix's day-to-day management. They, along with the company's chief marketing officer, make decisions within their areas of responsibility but negotiate with and/or inform the others to get the best outcomes and avoid unpleasant surprises.
Zohar's management challenges have changed abruptly over the past several years. However, communication has remained a constant. As he said, "So much communication -- emails, all-hands video conferences with employees. At the beginning of the pandemic, business was booming for us. But our people were stressed. They were worrying about their health, their family's health, and the volatility and uncertainty. On top of getting our people out of Ukraine, one of our employees was killed in a terrorist attack in Tel Aviv."
Zohar offered a simple prescription for business leaders seeking to help employees during stressful times. As he said, "There is no magic. Engage in open communication with the entire company. Be honest with employees. Earn their trust. Don't make them feel that you are hiding something."
Coping With Slowing Demand
Many companies that were pandemic darlings -- such as Zoom, Netflix, Peloton, and Shopify -- experienced a dramatic slowdown in demand as pandemic quarantining gave way to people getting outside and doing things face-to-face, like purchasing goods and services and collaborating with other people.
For Wix, whose revenue growth slowed from 29 percent in 2021 to 9 percent in the June 2022 ending quarter, this slowdown -- which sent its stock down 79 percent from its February 2021 high -- reflects a decline in the growth of the Internet.
As Zohar said, "Wix is facing massive external headwinds. Internet growth accelerated as Covid was spreading. Now there is a slowdown in the expansion of the internet. With people buying in stores and high inflation, an economic slowdown is causing an internet recession."
Wix is optimistic about its growth potential. "We are expanding to professionals, designers, and agencies, and we are very optimistic. We have a mature self-creators business ["where businesses or individuals use WIX to create websites for themselves," according to Seeking Alpha] and a growing partners business [in which "web developers use WIX to develop websites for their customers"]," Zohar said.
In the face of those headwinds, Wix is investing for future growth. Wix expects revenue to increase 8 percent in the current quarter and to reach 10 percent for all of 2022. Over the next three years, Wix expects to show 23 percent annual growth -- with its self-creator business declining 8 percent in 2022 while its partner business grows 31 percent this year and 37 percent over the next three years, noted SeekingAlpha.
By doing the right things in highly stressful times, Wix is a model for business leaders everywhere.
Sep 19, 2022