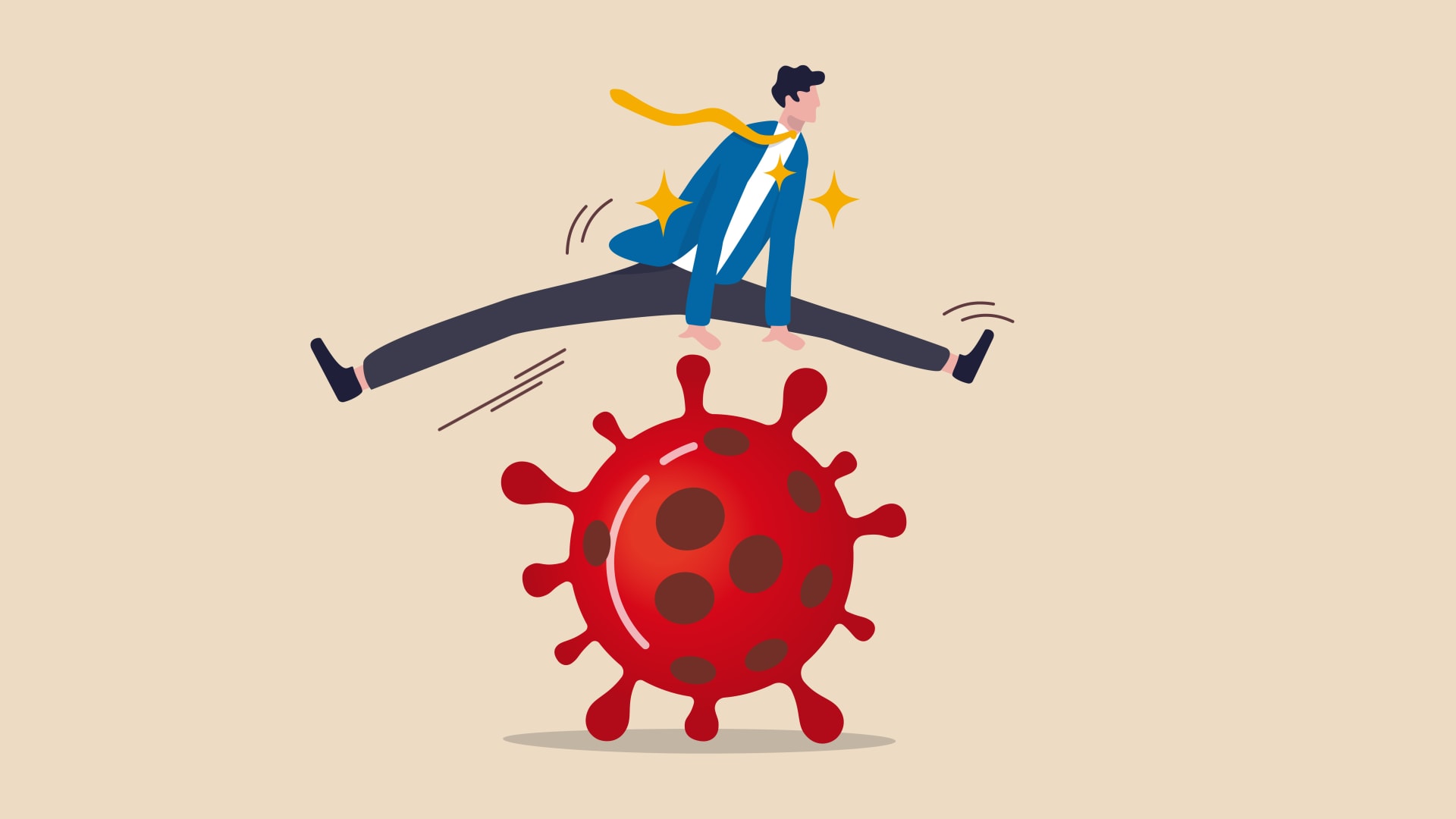 When customers aren't buying a company's product, business leaders face a choice: pivot or perish. That leaves open some important questions: What exactly does it mean to pivot? Where should the company pivot to? What makes the difference between pivots that deliver growth and those that peter out?
Pivoting means to change your business strategy -- specifically, invent or acquire a new product to sell to your current customers or sell your current product to new customer groups. A company should pivot to a strategy that results in rapid growth -- which will only happen if the new strategy provides what customers see as an excellent solution to their painful problem. If not, the pivot could fail.
These questions come into focus when considering how two Boston-based food tech startups have responded to the current pandemic. One of them, restaurant point of sale (POS) app provider, Toast, is poised for a reported $20 billion IPO. The other, business food delivery service, ezCater, faces a more uncertain future.
Toast's pivots pave the way to an IPO.
Founded in 2011 by Aman Narang, Jon Grimm and Steve Fredette, Toast has pivoted at least twice -- each time boosting the company's growth by offering new services that restaurants eagerly bought.
Toast's first product failed to catch on so it pivoted to a new one that did. As I wrote in August, Toast's initial product -- a restaurant paycheck app -- struggled. However, its pivot to a POS app was so popular that Toast could not keep up with the demand.
A second pivot took place after the pandemic shuttered restaurants in March 2020 -- a month after it had raised $400 million in capital at a valuation of $4.9 billion.
In April 2020, Toast cut costs -- including layoffs of 50 percent of its staff -- after its revenues plunged by 80 percent.
But by definition, cutting costs is not a pivot. Toast's second pivot was to support the strategy changes that restaurants made to survive the pandemic. Specifically, Toast modified its software so restaurants could shift rapidly from in-restaurant dining -- which the pandemic curtailed -- enabling consumers to pick up meals to-go at the restaurant and selling gift cards.
By November 2020, Toast's business had came roaring back -- boosting its valuation to $8 billion and setting the stage for its upcoming IPO.
EzCater's failure to pivot leaves an uncertain future.
Founded in 2007, ezCater delivers meals to people in their workplaces. According to Boston Business Journal (BBJ), its strength is "delivering meals exactly when they're needed -- and not, say, a half-hour into a lunch presentation. [It also delivers meals] where workers never worked from home such as hospitals, retail, and construction sites..."
Before the pandemic, its strategy was working so well that in April 2019, ezCater raised $150 million -- valuing the company at $1.25 billion, according to Pitchbook.
When the pandemic hit, ezCater cut costs and stuck to its original strategy. According to the Boston Globe, "the pandemic emptied out many of its clients' workplaces" to which ezCater responded by cutting over 400 people -- about half its workforce.
EzCater -- which had launched a TV ad campaign touting free food as a better benefit for workers than a water slide -- did not pivot in response to the pandemic. The company stuck with its strengths of delivering food to workers at the office -- rather than at home where it would have faced competition from GrubHub, Uber Eats and Doordash, noted BBJ.
In effect, ezCater decided to wait out the pandemic -- which looked to the company like a good idea in July when vaccinations seemed to be slowing the spread of Covid-19. Back then it looked like companies would encourage employees to return to the office by the end of the summer which would likely revive demand for its services.
In July, ezCater planned to increase its headcount by 50 percent to 600 to meet an anticipated burst in demand as workers returned to the office. Sadly, the Delta variant boosted Covid-19 cases 6.4-fold between Memorial Day and Labor Day to 160,000 a day, noted the Boston Globe.
Return to the office en masse is in limbo. For example, in May, 62 percent of Manhattan office workers expected to return to the office by September -- far above the actual 23 percent reported by the Wall Street Journal.
This raises difficult questions for ezCater: When will most people to return to work in the office? Will ezCater remain independent or, as Pitchbook wrote, is it "likely" to be acquired?
This tale of two food tech startups offers two lessons for leaders: it's really hard to pivot to a new group of customers and maintaining your pre-pandemic strategy may not outlast your cash reserves.
Sep 10, 2021