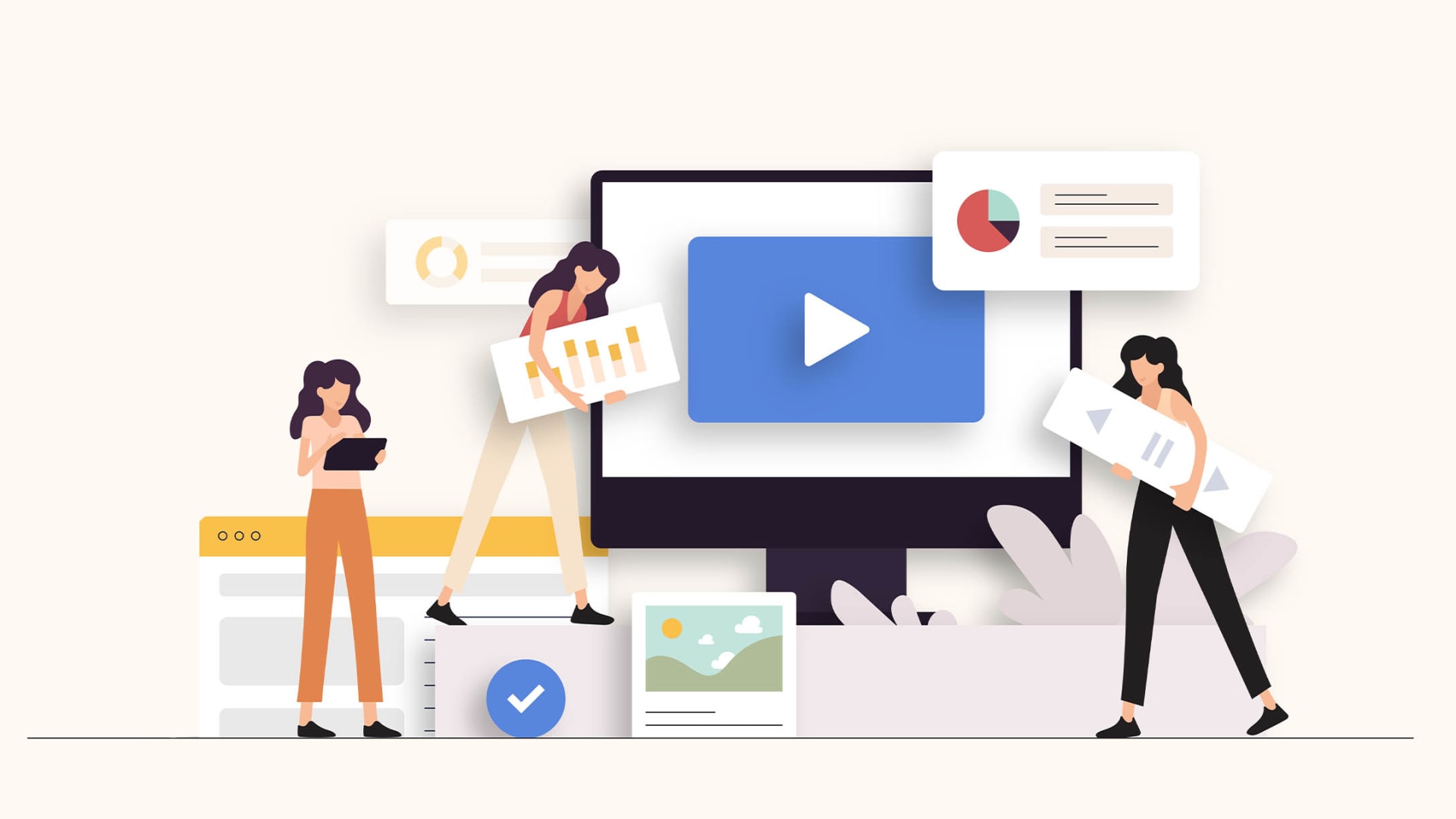 For years, my company focused on pumping out all types of text content. We used keywords, focused on optimization, and made sure our content was at the top of search results. For a while, this was not only effective but also the best option. Today, though, things have changed. Now that we are in the digital era, visual content is key.
Visuals make your content more attractive to viewers and people who land on your page. In fact, visuals can better help boost overall engagement than posts with no visuals. That said, there are certain types of visuals that are most effective.
Static Visuals
Simply put, there's a lot of information online. Because there are so many words out there on the world wide web, having brief text over an image can be eye-catching and appealing. In fact, this is much more likely to be read than a paragraph of text.
Explainer Videos
Creating and posting short videos is a popular way to explain a single concept or topic. This also helps to provide viewers with more information in a short amount of time than using only text explanations.
Authentic Images and Pictures
If you post visuals and pictures that are too polished and plastic, people aren't going to be as engaged. A better option is to use visuals that show authentic emotions and situations. By doing this, your audience will find that it is easier to associate themselves with your business and brand.
Story Retelling
Storytelling is something that has been used and effective for many years. Using visuals for storytelling can be extremely effective. Take some time to tell a story with images, video, or another type of visual method. This is going to result in more engagement and interest.
Let People See Behind the Scenes
Giving people a glimpse behind the curtains is a highly effective way to get them more interested in your business and what you offer. Make this exclusive, though. By creating a type of "VIP" situation for your most loyal customers, you can encourage others to follow suit. This is a great idea for visual content and makes what you offer seem exclusive, which can help generate more interest.
Video and Photo Collages
Collages are an effective way to catch someone's attention. You can also use them for creating new visuals with videos or images you currently have.
When it comes to using visual content, there are more than a few options to consider. Try to use one or several of these on your site or social media to improve interest and engagement. While there is no magic way to get people to notice you, by focusing on visual content, you will have a leg up from the competition, which makes it a worthy investment of your marketing dollars.
Mar 28, 2021