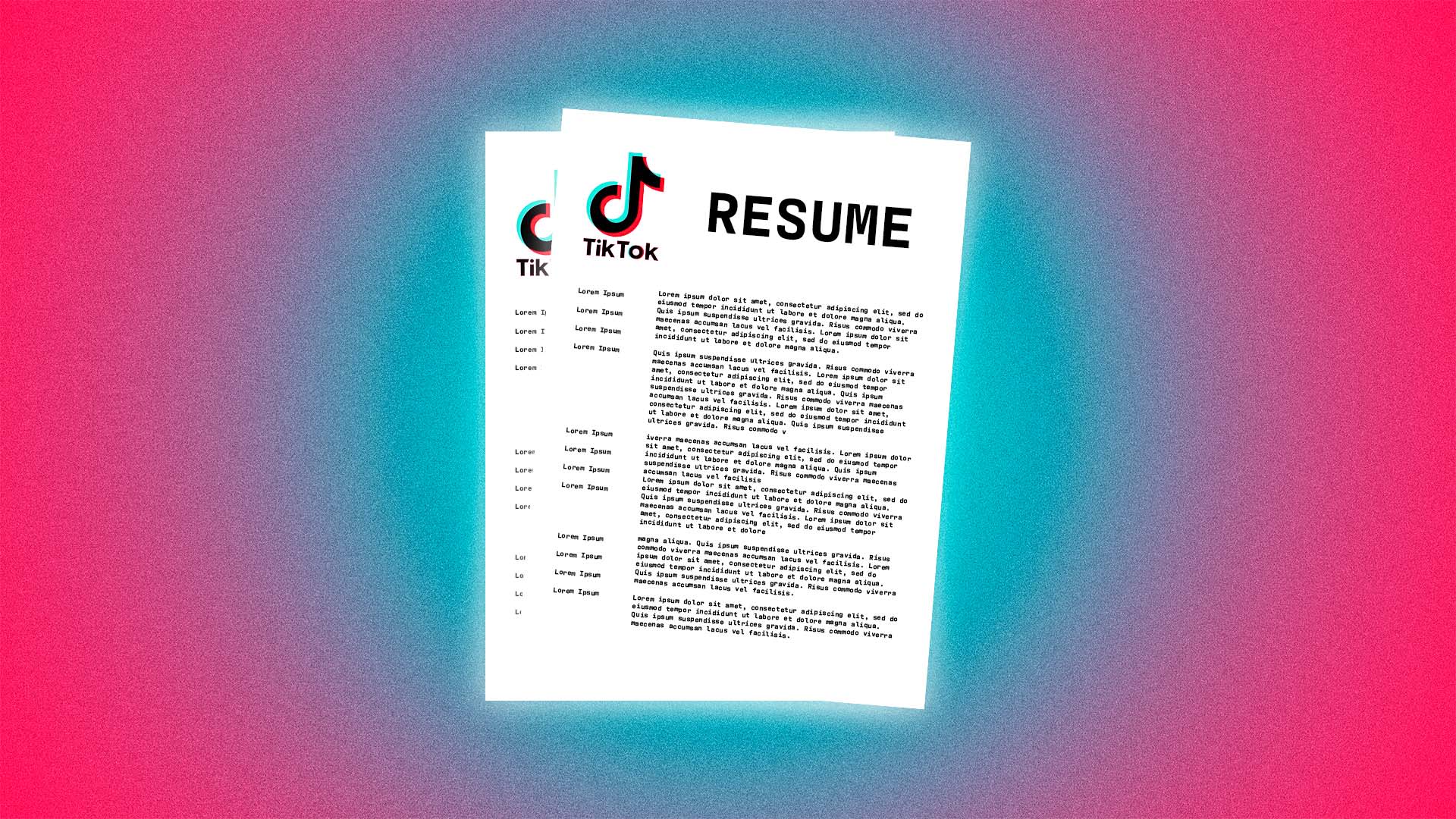 Generation Z (those born between 1997 and 2010) college graduates have now been in the workforce for at least two years and high school graduates for six. According to the United States Census Bureau, they account for approximately one-fourth of the U.S. population. Manpower reports that Zs already make up 24% of the domestic workforce. For many businesses, especially smaller businesses with no or less sophisticated recruiting/HR structures, finding these workers has been a challenge. Trying traditional channels has not worked as well with Gen Z workers as with their next prior gen cousins, the Ys (Millennials / 1981-1996). That's because for all the lumping together of Ys and Zs, Generation Z workers behave differently than their Millennial counterparts, and finding them will require businesses to look in new, unorthodox places - like TikTok.
TikTok, whose user base has grown from just 11 million monthly active U.S. users in 2018 to over 100 million today, 41% of whom are between 16 and 24, is growing in popularity as a job search tool among younger Americans. These working-age Zs are choosing TikTok instead of other, more typical, business networking apps for job-hunting and work search advice. Sites like LinkedIn, whose About page boasts 1.6 million active talent professionals and 3 new hires every minute, have so far been overlooked by Gen Zs of employment age. In fact, a recent survey from Bixa found that while 50% of 19 to 24 year-olds have a LinkedIn account, a whopping 96% don't use them. Unlike their parents, these young workers do not view LinkedIn as a social media application and, so, shy away from it; instead, they have found a way to use what they do view as social media to suit their purpose.
Young Zs originally began using TikTok for job search advice, asking their peers for insights on interviewing, resume content, places to work, etc. Hashtags for #jobsearch, #jobsearchtips and #careeradvice produce enormous interaction, yielding views of 420M, 78M and 1.6B, with a B, respectively in searches performed during the week of September 20, 2021. Then, from use as a career advice portal sprang the now widespread phenomenon of the TikTok (video) Résumé. In a trend started by TikTok user @Alyshea, young people are increasingly eschewing the traditional text format résumé of the last six centuries in exchange for a more visual and expressive video version posted on TikTok. Here's an example from TikTok user, @briseaberg. In the same time period referenced above, the hashtags #tiktokresumes and #hireme garnered views of 343M and 148M respectively. The trend has been so overwhelming that TikTok itself is looking at ways to commercialize it.
In true chicken and egg succession, the chicken groundswell of young people using TikTok as a platform for job-hunting led the social media company to launch a pilot program called TikTok Resumes during July 2021. Partnering with companies like Chipotle, Target and Shopify, TikTok tested a platform to formalize what has been organically occurring on their site for some time by connecting job posters with job seekers. About the move, TikTok said, "TikTok believes there's an opportunity to bring more value to people's experience with TikTok by enhancing the utility of the platform as a channel for recruitment." While the future of the pilot is, as of now, unclear, what is for certain is that individual users are, on their own, committed to the use of TikTok for job hunting. In fact, a recent survey from YPulse, the leader in youth research and insights, and the leading expert on Gen Z and Millennials, found that a majority of young workers are open to using TikTok to apply for a job even despite voiced apprehensions in regard to the appropriateness of video for more introverted candidates and the potential for video to trigger biases. And these youngsters aren't just using TikTok on the way in.
As with LinkedIn, many working Zs do not regard sites like Indeed or Glass Door as social media sites, and further see them as catering to older workers. So, many have turned to other platforms, principally TikTok, to provide post-exit company reviews - good and bad. The hashtag #quitmyjob generates some 160M views. Additionally, hashtags of the construction, #iquitmyjobat_____ (company name in blank), account for hundreds of thousands more views. The potential for such videos presents an important opportunity for companies seeking to maintain an image as a great place to work. Many companies figured this out quickly and were early to the TikTok party. Businesses like Guess, HBO, Ralph Lauren, and Nerf engage regularly and successfully with the TikTok community as employers, seeking talent and posting content which tells the story of what it's like to work in these places. So are small businesses like Sal Studios, a letterpress wedding stationery and design company in Denver and CJ House Leveling, a foundation repair business in San Antonio, Texas.
Smaller businesses by their nature are harder for new associates to find and often less attractive to them as places to work than better-known and household brands. TikTok represents a simple and cost-effective way to reach and bolster your cred with Gen Zs, half of whom have TikTok accounts. Members of Gen Z spend more than 6 hours per day on social media with TikTok coming in a close second to Instagram on their list of most frequently visited sites. It's why they began using the platform as a place to look for job-hunting help and advice. And it's why TikTok is a target-rich environment for small businesses looking for new associates.
Getting started is as simple as searching the site for qualified workers using hashtags appropriate to your business and/or creating content to advertise your business and any potential openings. If you're not down with the ins and outs of TikTok, fear not. Chances are great that you know or employ someone under 25 who would be happy to help you. I'm in various stages of raising 3 Zs myself. If you want to go all-in, there are content coaches and content creators who would be likewise thrilled to assist your hiring team. But the most important first step is to recognize the value that TikTok provides as a recruitment tool and to start using it.
None of this is to say that you should scrap any or all existing recruiting methods. No one method will work for all hiring needs or with all demographic groups. It is also wise to remember that while Zs are the first digitally native generation, that doesn't mean they are digitally exclusive. This is a generation that, unlike Millennials, thrives on face-to-face contact. So don't bail on traditional tools that allow for these interactions, like career days and campus visits. But, to the central point of all this, don't overlook new ones - like TikTok - either. After all, there are more Zs where this first crop came from and their new ways of doing things are likely here to stay. And with YPulse reporting that 63% of employed 18 to 24 year-olds planning to get a new job within the next year, there's no better time than now.
Dec 17, 2021