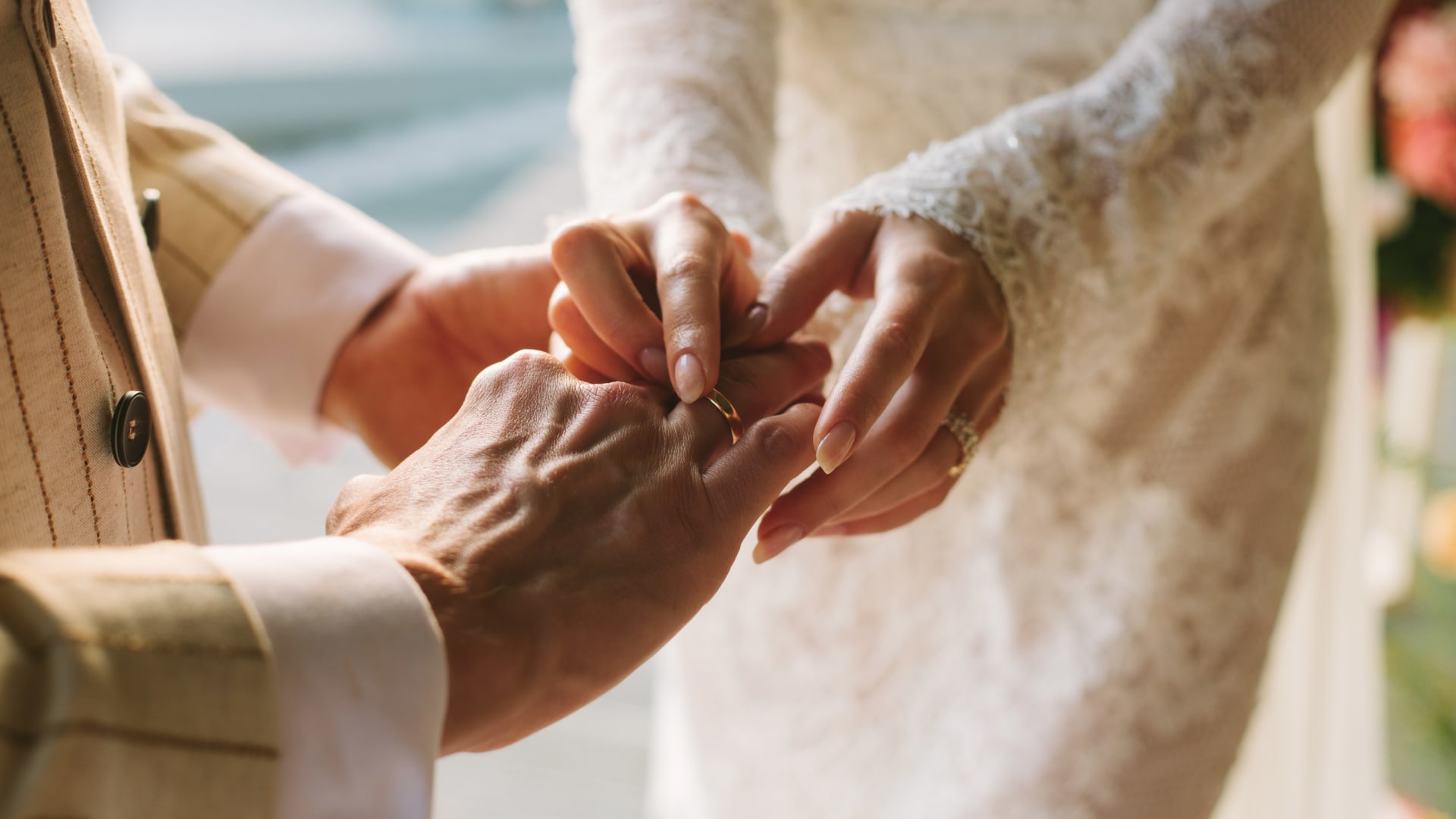 Few industries are as comprised of and dependent on small businesses as the wedding industry. And it could well be that no other SME-dominated industry has faced a more tumultuous last two years than this one. Beginning with a foundation-rocking beat down driven by Covid-19 and its related shutdowns, the wedding industry emerged only to face sudden and rapidly shifting consumer interests. I recently took a look at these changes as well as some predictions for what lies ahead for those who make their living when others tie the knot.
According to research firm IbisWorld, the U.S. wedding business is expected to total some $57.9 billion this year, up 2.1 percent from last year, but still well behind the heady, pre-pandemic volume of just over $70 billion.
The companies that comprise the wedding industry are largely small businesses. The three largest business categories are ceremony and reception hosting, photography, and planning. Other business segments making up the wedding classification include catering, flower arranging, music, baking, attire sale and rental, and town car and limousine rentals, among others. These businesses were rocked hard by Covid-19, as government mandated shutdowns and personal fears led to a 35 percent reduction in wedding-related business volumes between 2019 and 2020 -- from right at $70 billion to just over $45 billion -- as couples postponed weddings or put them off entirely.
This loss of revenue placed extreme pressure on businesses that have few substitute buyers for their products and services. Many of the weaker players were forced out in the process. According to IbisWorld, there were some 30,227 wedding planning businesses actively operating in 2019. By the beginning of this year, that number had fallen to 23,296. To those that remain, the rebound in volume from the 2019 trough is welcome news indeed. But even as industry sales show signs of recovery, dramatically changing consumer tastes promise to provide further challenges to an already reeling group of business leaders.
In speaking about 2022, Kim Forrest of the bridal publication The Knot said, "Weddings are indeed back." She may be right. According to arbiter of all things nuptial, The Wedding Report, there will be an estimated 2.5 million weddings in America this year -- the most in 38 years! While that might seem a welcome positive, weddings did not escape reconsideration by consumers, who have had the pandemic to rethink almost every aspect of their lives.
In fact, even matrimony itself is being thought about differently now than it was just two short years ago. Now, fewer couples feel the necessity to marry. According to a recent study by the folks at YPulse, just 20 percent of Millennials shunned marriage in 2020; today, 36 percent say they don't want to get hitched. What's more, 71 percent of those aged 18 to 39 agreed with the statement "I don't need to be married to feel complete." So, with fewer young people prioritizing matrimony, those in the wedding business could be looking forward to leaner days ahead, the 2022 demand spike notwithstanding -- it could be a blip that represents little more than a one-time backlog moving through the system. Further complicating matters, those who are marrying seem predisposed to smaller weddings versus the high-flying, pre-Covid days.
According to The Knot's "Real Wedding Study," the current average number of attendees per wedding today is 105, compared to 131 prior to the pandemic. In the YPulse study, roughly half of their sample agree that both backyard weddings (53 percent) and micro-weddings with only a small number of family and friends (47 percent) are here to stay. A not insignificant 29 percent believe that online streamed weddings will be a fixture moving forward.
Also, today, approximately half of both Millennial and Gen-Z females who are open to marriage expressed openness to shopping for and buying their wedding dress online. These figures are a significant increase from 2020, and, with the statistics above, suggest what could be a significant reduction and/or shift in wedding spending moving forward. This extrapolation is supported by the fact that more than three-quarters (77 percent) of young people agree that weddings today have become too expensive. Every rule has an exception, however, and this one is no different, presenting an important opportunity for wedding industry operators.
BIPOC youngsters still want bigger and bolder weddings -- and they're less concerned about cost. BIPOC Gen-Zs and Millennials were 7 points more likely than their White/non-Hispanic peers to tie the knot in a more extravagant way. According to YPulse, 41 percent of BIPOC respondents said that having a big wedding is an important life goal, with fully 32 percent saying that they would rather have a big, expensive wedding than a small, inexpensive one. Accordingly, they represent an important consumer demo to the wedding industry moving forward. And because downward pressure won't be limited to the areas earlier identified, the industry will need all the good news it can get.
That's because many of the staple traditions of the wedding "event" are now being questioned by younger consumers. What were once must-have features that no proper couple would ever even consider passing over are now being increasingly kicked to the curb by Gen-Ys and Zs intent on doing things their own way. Things like a paid wedding planner, big receptions, large diamond engagement rings, and matching bridesmaid dresses have all lost 10 or more points of popularity among young people in the last two years alone. Printed invitations and bachelorette parties are both 9 points less popular today than in 2020. The loss in popularity of these items translates directly into a loss of consumer spending. That's why such swiftly changing consumer attitudes matter so much. As consumer preferences move out of categories the wedding industry has relied upon for revenue and gross profit since before the automobile, it's going to have to find ways to adapt -- or die.
An industry that has spent the last two years being battered by Covid-19 shutdowns and related consumer fears is now facing swiftly changing consumer sentiment that may take it from the frying pan straight to the fire. The pandemic may have changed the wedding celebration and the institution itself for good. What remains for the industry, then, is to identify opportunities to more profitably exploit the new reality while also taking chances to shape consumer sentiment in ways that are more beneficial to the industry. For even as 51 percent find weddings less important than they used to be, fully 49 percent believe they are just as important -- for better or for worse.
Mar 31, 2022