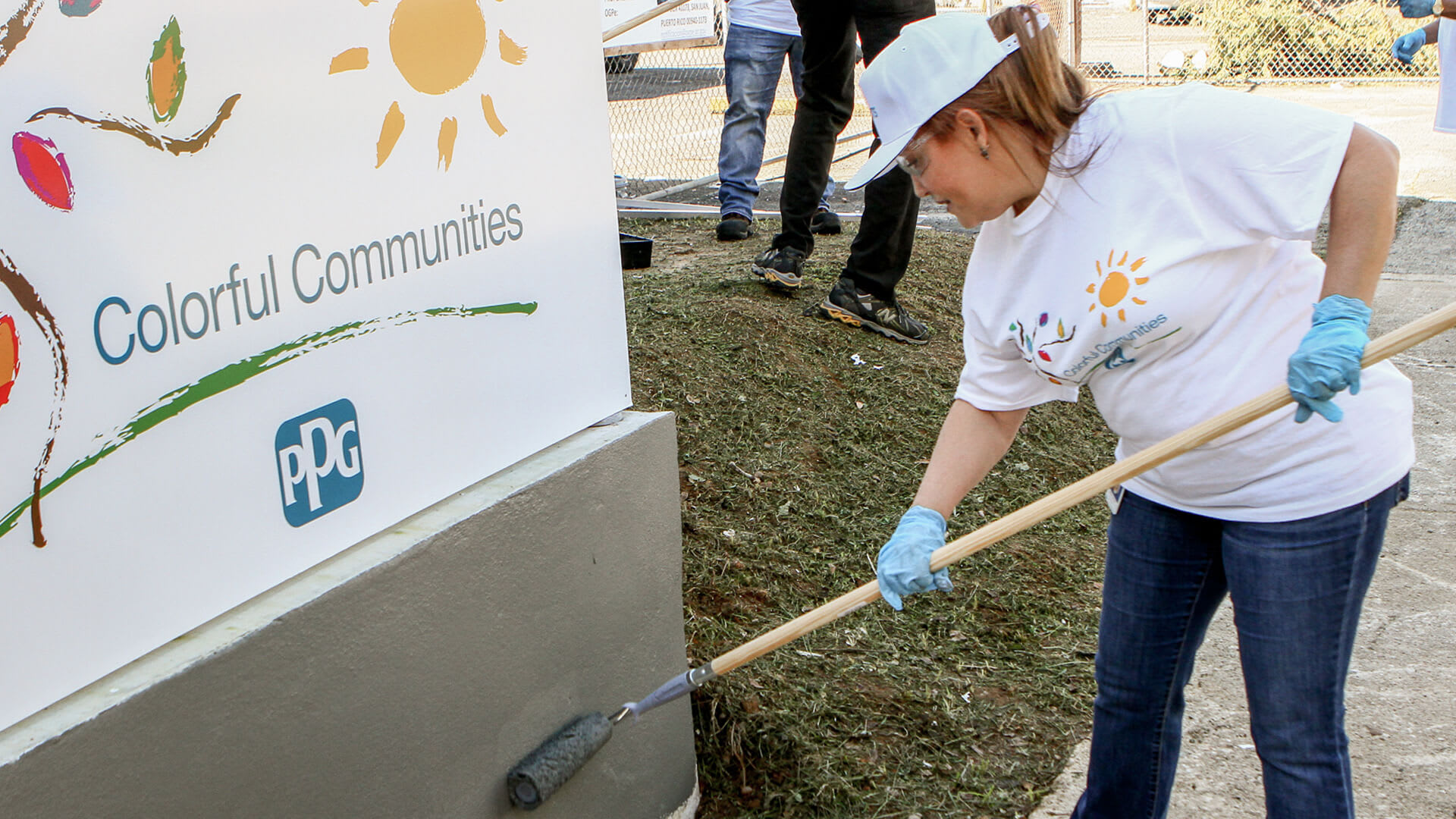 Most take for granted the fact that they can drive a car in rain and snow for years--even decades--without it falling apart. That was certainly not the case a half a century ago, when vehicles would routinely rust after a few bouts of bad weather. What changed? In 1961, PPG, a global paint and coatings manufacturer, created a more durable automobile coatings technology that revolutionized the automobile industry, and the way people treat and experience their cars.
It was a big breakthrough back then, but PPG has developed many more world-changing innovations since, such as creating window coatings that keep heat out of airplanes and paints that protect mobile phone chips from overheating. They've created paints for homes that not only look good but can also be quickly cleaned when a toddler invariably draws on the walls, while researching how colors can impact moods altering the way offices--and now home offices--are designed.
For PPG, paint has always been about much more than something to put on a wall. It's overarching philosophy is "to protect and beautify the world," which means creating innovative products that not only make surroundings look better, but that also improve people's way of life. "It's not just paint for paint's sake," says Bryan Iams, PPG's vice president of corporate and government affairs. "It's this idea that there's so much functionality in paint and coatings and that it can solve many problems."
Work With a Purpose
Innovation has always been central to PPG's makeup, but the products they create and the problems they solve always relate back to the company's core purpose. Take climate change, which may be the greatest threat to human survival. The company's large research and development team now spends a lot of time developing coatings, sealants, and paints that help industries reduce their carbon footprint, become more fuel efficient, create more environmentally friendly products, and eliminate waste. Electric vehicles, for instance, require special coatings for the batteries that can increase the vehicle's driving range and enable safer operations. "Coatings play a critical role to ensure the safety and integrity of the battery back," says Iams. "From a future R&D standpoint, that's a huge focus for our company."
Having a strong sense of purpose has also helped guide the company through COVID-19. Its mission to protect and beautify propelled the decision to donate 80,000 protective masks--masks that the company sells in its paint stores--to medical communities around the world. The PPG Foundation committed more than $3 million to COVID-related relief, including donating paints that include antibacterial properties. Its innovative consumer packaging coatings allow people who may be isolating or are worried about their local food supply chains to store canned goods for longer.
The company has also come out strongly in support of social justice, equity, and the need for businesses to create more diverse and inclusive workplaces. "We know that diverse teams perform better. This is core to who we are as a company and helps to guide our purpose in these challenging times," says Iams.
Paints That Improve Society
From climate change to autonomous driving to creating more livable cities and communities, PPG has a central role to play in the betterment of our society. While its clients come to them with problems that need to be solved, the company also proactively considers issues that people may not be thinking about. "We're constantly looking at mega trends that are around the world and how those trends might one day create a need (for) a product," he says.
That includes urbanization, the use of shared vehicles, and the increase in small screens in homes. "There's all sorts of ideation going on that's looking at the future of the functionality of paints, coatings, and specialty materials," he says.
All of it leads back to the company's purpose, which, says Iams, is the perfect philosophy for the environment we're in today. "There's a trend toward humanizing a company's purpose and humanizing the approach to R&D and innovation that's coming together right now," he says. "By living our purpose, we can help solve the many challenges that lie ahead."
Dec 11, 2020