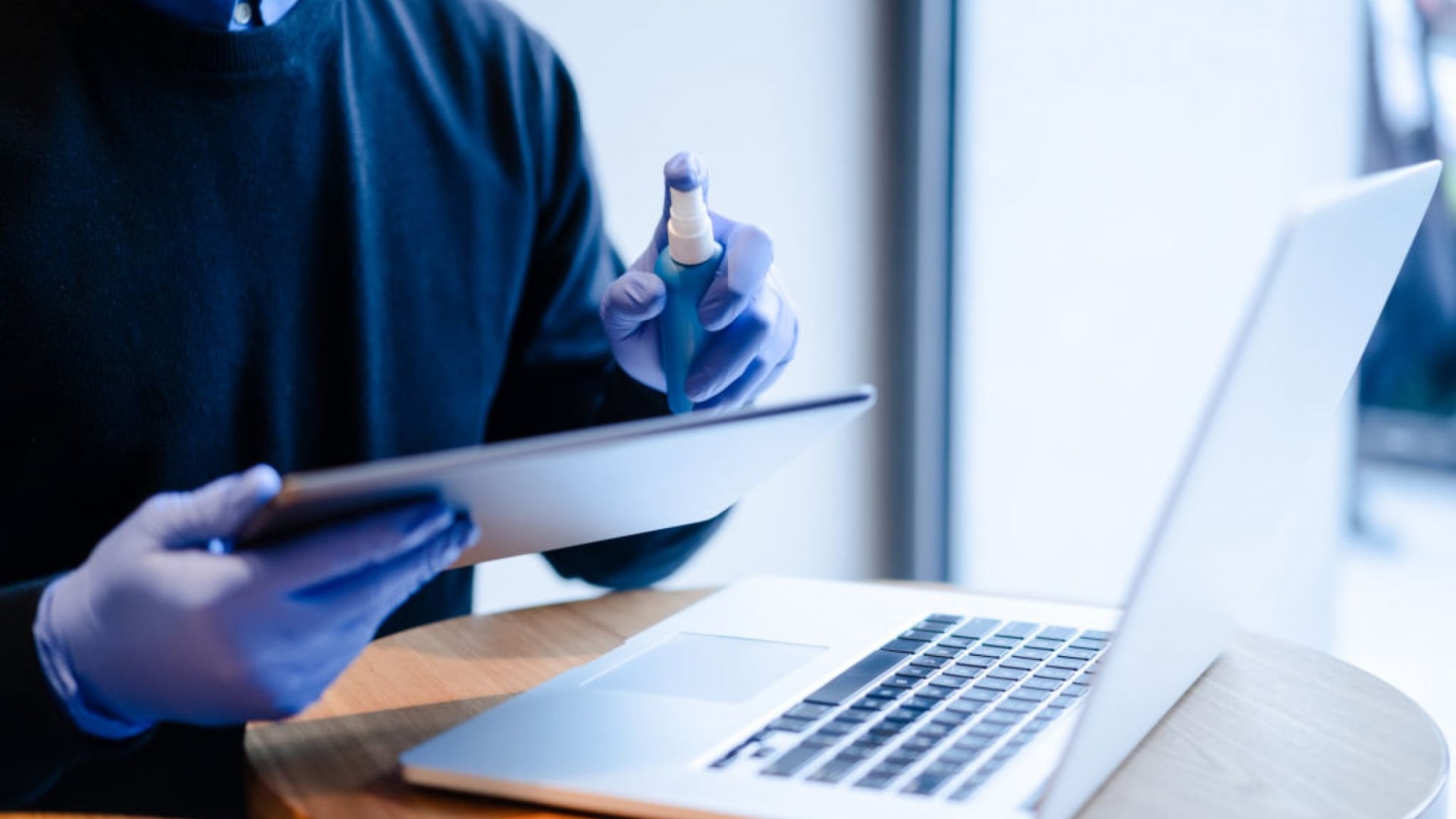 As excited as people are to return to normal after the pandemic ends, there's one COVID-19-related change experts agree is likely to stick: working from home. Companies like Twitter, Google, and Shopify have told their staff that they can stay away from the office indefinitely, while several studies have found that people are more productive at home. In a Mercer study, which surveyed 800 employers, 94 percent said that employee productivity was the same or higher during the pandemic than it was before it began, while one in three companies report that at least half their staff will remain remote after the COVID-19 crisis ends.
One of the consequences of a more work-from-home world is the increased need for consumer technologies that can help people do their jobs from anywhere. Indeed, there has been a run on phones, monitors, speakers, tablets, and more, and that will likely continue, says Tony Wu, a vice president at PPG, a global paints and coatings manufacturer. "Everyone must have their own devices now, and that's going to continue," he says. "You want a whole set of equipment to get your job done."
As the need for various consumer electronics products has climbed, so too has the need for the parts that go into these devices, including various paints and coatings that help protect technology from scratches, smudges, and stains. Over the last few months, PPG, which supplies the majority of coatings found in consumer tech products, has had to work overtime to meet rising demand. "It's been challenging to accommodate the strong increased (demands) for these products," says Wu. "It's taken a lot of global coordination, but we've made sure we've had enough supply to help our customers scale up."
Paints That Power
Most people don't think about the parts that go into their devices, but without innovative paints and coatings, consumer technology would not be useful for at-home work--or anything else.
For instance, laptops, tablets, smartphones, and wearables would be much harder to use without PPG's Raycron clearcoat technology, which gives technology that smooth feel that so many people are used to today. PPG Easy Clean Plus and anti-glare coatings reduce screen glare, which improves screen readability under direct indoor light and sunlight. PPG Velvecron SR stain-resistant and soft-touch polyurethane coatings give laptops and keypads that familiar velvety finish.
As the work-from-home trend accelerates, and as people increase the number of devices in their home, PPG is focusing on creating more environmentally friendly paints. In Asia, where there's a concerted effort to combat pollution, consumer technology brands are now using PPG's water-based paint on their laptops, which is much better for the environment than solvent-based paints in both the production of the tech and the disposal of it, says Wu. "We've made a big investment into this so that we can provide the best solution with the same level of consumer experience," he explains.
Focus on the Future
With the pandemic potentially upending everything - from the way people work to where they shop to how they travel - Wu and his team are thinking carefully about where the consumer tech market is headed next. They often meet to discuss new trends and to see how PPG's paints and coatings can be applied to new technologies. For instance, 5G will soon become the de facto networking tech around the world. PPG needs to ensure that the coatings used in mobile devices are compatible with it.
They're also developing new products for autonomous vehicles, which require a variety of coatings for safe driving, not to mention the large computer-like touch screens that many will come with. On the mobile phone front, PPG is developing additional coatings that can work with a new generation of phones whose screens can be easily folded and put into a pocket. "All of these things need a new generation of coatings that can support these functions," he says.
What the future may hold, especially post-pandemic, is still unclear, but Wu is sure that the consumer technology market will continue to evolve in new and innovative ways. "We're looking forward to seeing what is changing and what will be the new way of living," he says. "We're looking at what coatings we can provide for new consumer experiences and to help support our planet."
Mar 23, 2021