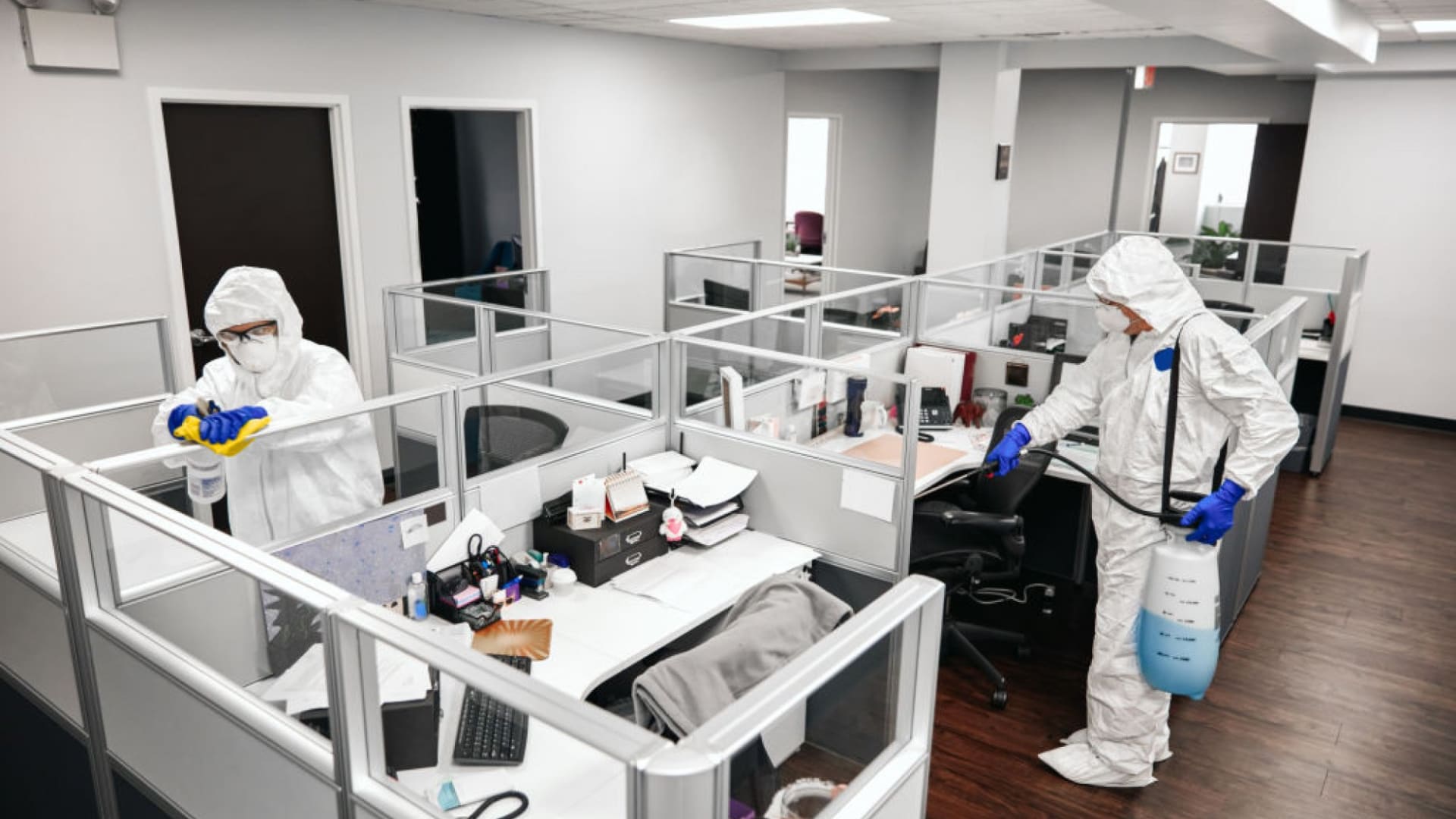 It's been more than a century since the world was this attuned to how diseases spread via viruses and bacteria. While the benefits of hygiene practices like handwashing, social distancing, and regular cleaning of surfaces have become common knowledge in recent months, many might be surprised to learn of another layer of protection--putting the right paint on a kitchen wall, office desk, or other surface area can mitigate the spread of certain diseases.
"Paint is another line of defense that can create a safer environment for people," says Jane Valenta, a chemist and vice president of technical for global architectural coatings at PPG, a leading paints, coatings and specialty materials manufacturer.
For the last several years, Valenta and her team have created paints that can kill or slow the growth of certain bacteria that sit on surfaces in home, commercial, and industrial settings.
They're now working on ways to stop the spread of viruses, and specifically the novel coronavirus. As with all things COVID-19, creating something that can combat this disease is not easy, but PPG is making progress.
"We have been more focused on bacteria, so COVID-19 is stretching us in new directions," she says. "We've made significant progress."
A Potential COVID Killer
One recent breakthrough was the development of its new antimicrobial paint product which, subject to approval by the U.S. Environmental Protection Agency (EPA), will be called PPG Copper Armor™. The product was developed in conjunction with Corning Incorporated, a specialty glass company, which developed a copper-based, active, antimicrobial ingredient called Corning® Gaurdiant®. According to PPG, paints and coatings that contain Corning Guardiant technology have been shown to kill more than 99.9 percent of SARS-Cov-2, the virus that causes COVID-19, among other harder-to-kill viruses, such as Norwalk. The Corning additive uses a glass microstructure to deliver the most bioactive form of copper--an element that has been proven to have antimicrobial properties.
Once it's approved by the EPA - hopefully within the coming months, says Valenta - it will be available for use in hospitals, schools, assisted care facilities, and hospitality environments. The key to creating a protective paint such as this one is to ensure that it can both kill a virus and provide the coverage and durability of a high-quality paint. "We're making sure to create something that balances efficacy with paint performance," she says.
For now, PPG Copper Armor will only be available in the U.S. after it is approved. This is partially due to the challenges in getting these kinds of paints to market across a variety of geographies. The active ingredients - the elements that kill the bacteria or virus - must be approved and regulated in each country where they're introduced. Sometimes a pathogen-reducing paint that's sold in one place must be different than what's sold in another, because of local regulations. "It's not one technology," she says. "There may be different mechanisms, but the key is how it impacts the surface and its ability to kill bacteria and viruses."
History of Busting Bacteria
Over the years, PPG has developed a number of paints that have been proven to
effectively prevent transmission of bacteria. For instance, Comex Vinimex Total by PPG, which is sold in Mexico, reduces 99.9 percent of the common bacteria that causes gastrointestinal and respiratory diseases.
Master's Mark Luxuriant and Echo Touch products by PPG, which are sold in China, are both anti-bacterial interior latex coatings that have shown to kill 99.99 percentof E. coli and Staphylococcus, and 99.93 percent of the H1N1 virus. Taubman's Easycoat interior paint by PPG, which is sold in Australia, kills certain germs on contact and protects against mold, mildew, and fungus, which can trigger asthma and allergies.
Developing these kinds of products takes a diverse team of people-;from chemists to scientists to business development staff and more. The effort also requires a combination of third-party and in-house testing to ensure efficacy. As many don't want to reapply paint often, they must be effective for years. "We want these paints to last for years," she says. "We're testing for a five-year durability."
For Valenta, helping people beautify their homes or office spaces, while keeping them safe from disease, is incredibly rewarding--and that's especially true today.
"This is exciting for me," she says. "We get to protect people, but in a different way. It's amazing to see how the team here can come together and create something that really benefits people."
Mar 26, 2021