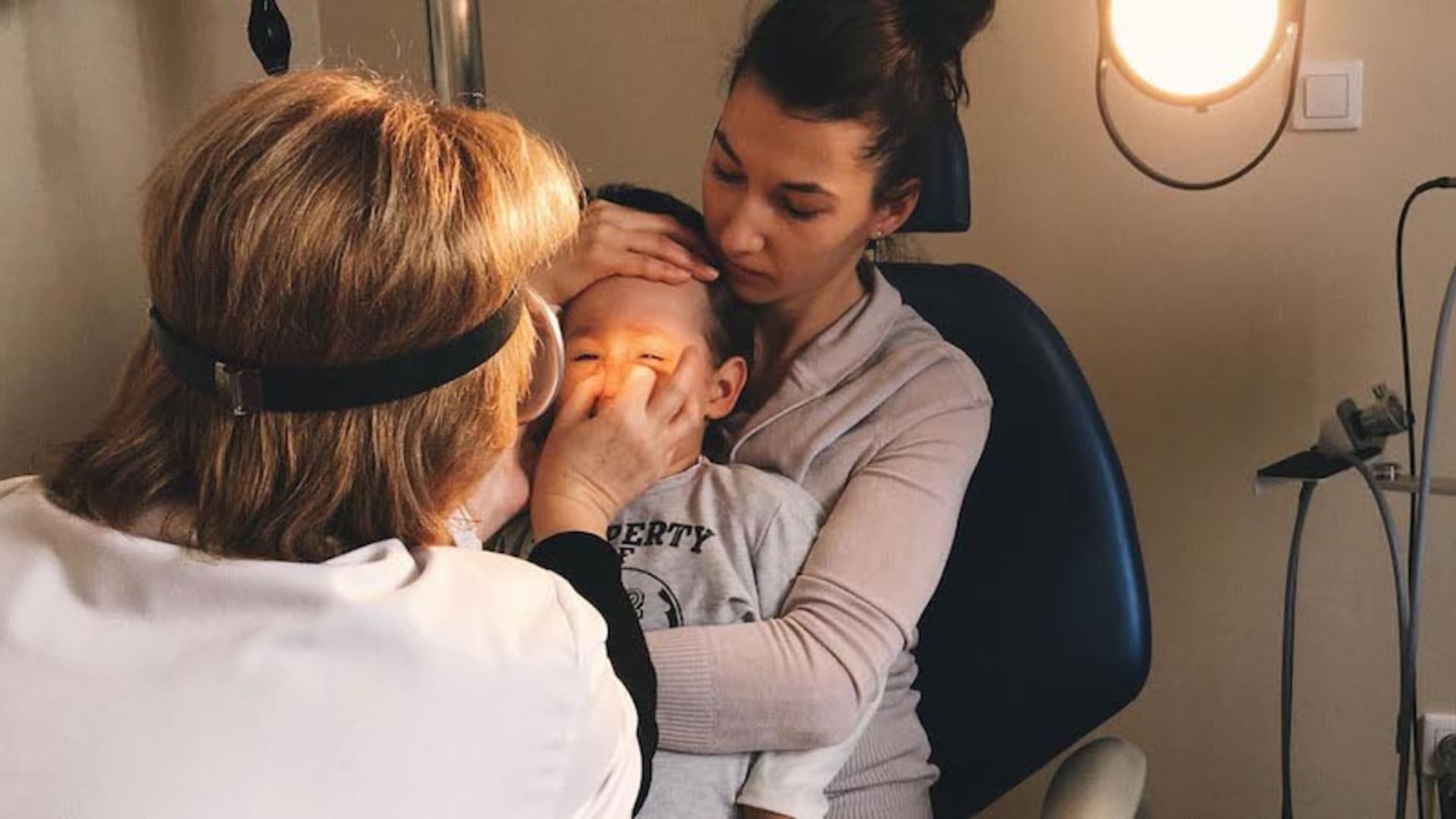 Even the most caring and determined business owner is powerless to protect workers from all outside disruption, especially during this historically volatile year. But a business owner can focus on what's within their control: trying to ensure a more positive and resilient workplace with healthy and content employees. Providing, or even expanding, employee benefits such as retirement accounts, health insurance, dental insurance, or an employee assistance program (EAP) featuring counseling and similar services can lead to greater employee loyalty and engagement.
Jaime Conley, a human resources director in Jacksonville, Florida, has heard the worry: If the pandemic or the economy gets worse, what will happen to employee benefits?
Conley, who works with several small health care firms, each with 30 or fewer employees, recently boosted vision insurance at two companies as part of supporting employees through the pandemic.
"I think that helps make our employees feel a little more secure," Conley says. "It shows the stability of the company that we can offer an additional benefit."
Conley's decision represents most businesses, according to the Principal Financial Well-Being Index™. A recent survey of 500 employers nationwide shows them prioritizing benefits to help protect and reassure employees in a tumultuous year.
Fewer than 15 percent of businesses plan to reduce benefits
One-fifth of businesses are even boosting health care benefits
"We're hearing from our business clients that employees continue to be their top concern--how to keep them safe, how to best support them during uncertain times, and how to keep them engaged to best serve customers," says Kara Hoogensen, senior vice president of specialty benefits for Principal.
"They're looking to provide timely retirement planning, holistic financial education, and other resources for their employees," she says.
A focus on mental well-being
Conley also reached out to her companies' EAP provider to help alleviate effects of the pandemic on workers.
"I think much of what employees need has just been emotional support," Conley says. "The EAP has really stepped up to provide seminars and information. And I've gotten a lot of feedback that EAP resources have been helpful."
Mental health will be one of the long-lasting impacts of this crisis, Hoogensen says. It will be years before we realize to what extent.
"As humans, we're wired for connectivity," she says. "Even introverts--I'm one of them--need some level of human connection for fulfillment. Business leaders realize this, and those expanding their benefits often are interested in mental health or telehealth services."
Unsurprisingly, 21 percent percent of surveyed businesses plan to boost mental health and well-being programs this year--think EAPs, access to therapists and clinicians, or support for major life transitions, such as elder care.
Why the focus on benefits--especially during a financially challenging year?
Health care businesses certainly haven't been immune to the economic downturn. One company Conley works for, Naps, Inc., had to let go two certified registered nurse anesthetists (CRNAs)--one has since been rehired--as outpatient surgeries and other routine medical services stalled early in the pandemic.
"To lay off a CRNA was unheard of," Conley says. "But COVID's never happened before, either."
Naps' stronger resolve with benefits in part is a response to what its staff--like so many businesses nationwide--has had to endure this year:
Shutdown: Naps coped with a six-week closure
Federal stimulus: It leveraged a Paycheck Protection Program (PPP) loan to help continue to pay employees
Fluctuating staff: Billing department workers were shifted to part-time--rather than a layoff--to help maintain their benefits as work slowed
Remote work: About 90 percent of staff temporarily shifted to remote work, and Conley herself now works nearly entirely from home
Lingering uncertainty: Conley says that about 75 percent of normal business has returned to surgical centers and hospitals, but the path ahead remains fluid and murky at best
"We see businesses expecting the recovery to take longer than they originally might have thought," Hoogensen says. "That means it's only going to be that much more important they find ways to reassure, support, engage, and retain their talent."
Conley is thankful that none of her employees have tested positive for COVID-19 and hopes for a less volatile 2021. Meanwhile, employee benefits help her provide a more stable bridge.
What's next
Businesses with 3-100 employees can try our Principal Benefit Design Tool™ to see how your existing benefits compare to similar companies.
Check out our resources to manage volatility or move forward while staying up to date with new waves of Well-Being Index surveys in the months ahead.
Naps, Inc. is not an affiliate of any company of the Principal Financial Group®
The subject matter in this communication is educational only and provided with the understanding that Principal® is not rendering legal, accounting, investment advice or tax advice. You should consult with appropriate counsel or other advisors on all matters pertaining to legal, tax, investment or accounting obligations and requirements.?
Insurance products issued by Principal National Life Insurance Co (except in NY) and Principal Life Insurance Co. Securities offered through Principal Securities, Inc., 800-247-1737, Member SIPC Principal National, Principal Life, and Principal Securities are members of the Principal Financial Group®, Des Moines, IA.
Principal, Principal and symbol design and Principal Financial Group are trademarks and service marks of Principal Financial Services, Inc., a member of the Principal Financial Group.
Oct 19, 2020