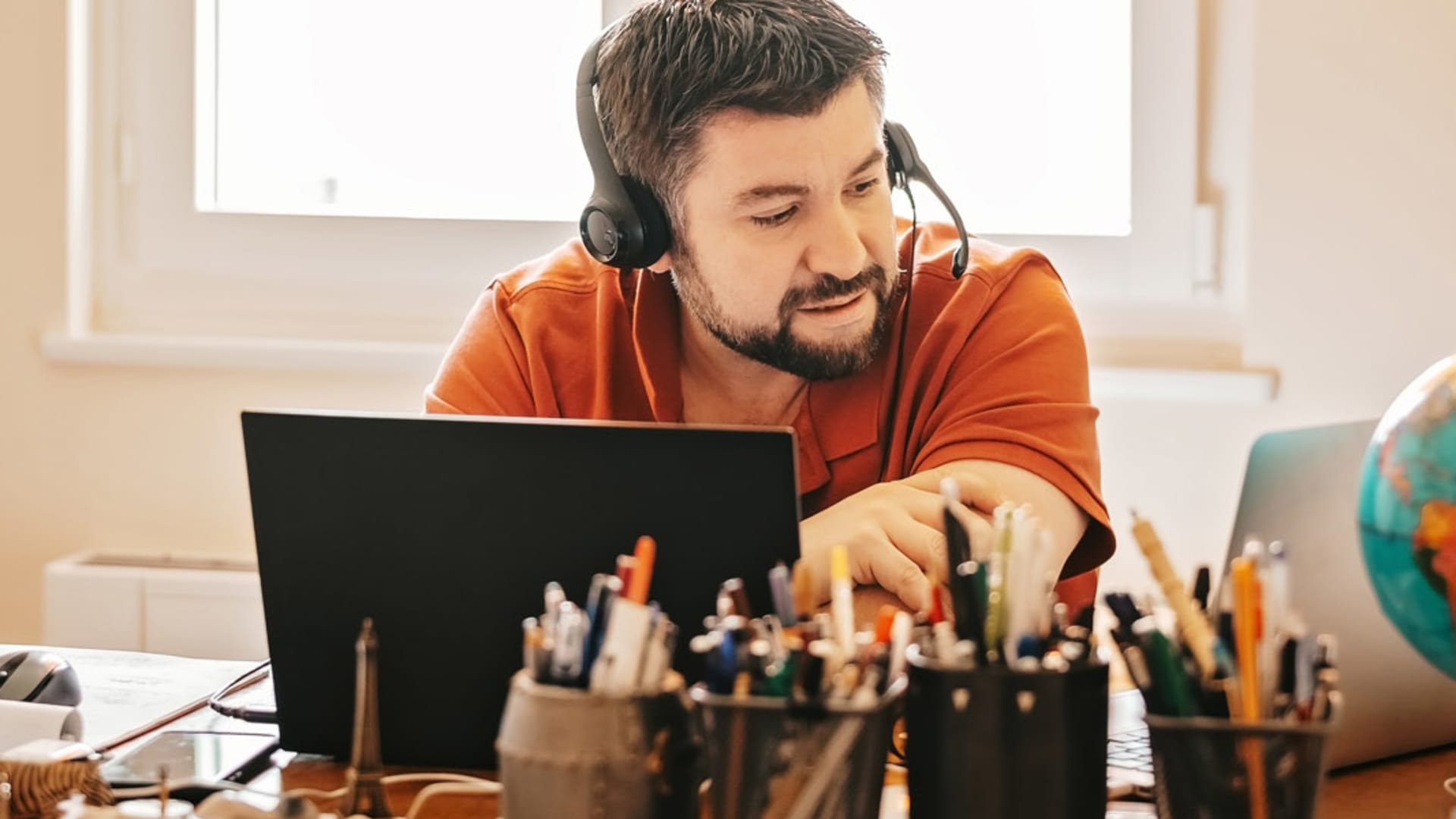 The pandemic, social unrest, climate disasters, a fierce presidential election, and the other turmoil of 2020 have taken a measurable toll on our collective mental health.
Dr. Steven E. Pratt, senior medical director for Magellan Health, says the managed healthcare company (providing services to many Principal clients) has felt that toll on workers nationwide. Magellan has seen a 42% increase in members seeking phone or videoconference coaching through its employee assistance program (EAP) in 2020 compared to last year. The most noticeable increase has been among people struggling to stay motivated and manage stress during the pandemic.
"The only year in my lifetime that comes anywhere close to this is 1968," Pratt says, referring to the landmark year that saw the assassinations of Rev. Martin Luther King, Jr. and Robert Kennedy, widespread civil rights protests, and even a flu pandemic.
"2020 has been a year unlike any other in the memory of almost everyone."
Business leaders are intimately aware of 2020's effects, navigating lockdowns, disruption to supply chains, and employee well-being.
Earlier this year, more than half of employers surveyed already were providing special emotional support to their stressed workforce because of COVID-19. And mental health/well-being was the most popular category of employee benefits to add or increase among employers surveyed in September in our latest Principal Financial Well-Being IndexSM.Mental health benefits are good for employee morale and can affect a business's bottom line. A 2018 Tufts Medical Center study showed that people suffering both mental and physical disorders can double or triple healthcare costs.
"For many, if not most, employers, the single most expensive category of health problems in their companies isn't heart disease, cancer, or musculoskeletal illness, but mental disorders," the study concludes.
And that was before the pandemic.
So, take a moment to reflect: As a business leader, how do I support employees when signs of depression and the need for mental health resources seem to be spiking?
We're here to help you answer that question--and maintain business productivity--with a series of short articles focusing on four main categories of employee stressors. We'll also explain in more detail how businesses with an EAP can take fuller advantage of its offerings.
The spread of the pandemic and vaccine development may be out of your control, but you can take proactive steps to reassure employees about external factors (such as a local spike in infections, political demonstrations, etc.) that may intrude on the workplace.
Widespread remote work has introduced conveniences and complications, while collaboration and teambuilding also have been challenged in this unconventional year. Get ideas on mental-health support for specific types of workers, as well as the role physical exercise plays in employee mental health.
Balancing professional and personal lives has gotten trickier for millions of American workers--for instance, juggling home schooling or caregiving with their careers. Explore everything from telehealth to "reflective listening."
In volatile times, good financial education and reassurance about long-term retirement savings strategies, portfolios, and other aspects of personal budgeting can help alleviate financial concerns as extra worries that only compounds stress.
Even businesses with an EAP may not realize all the well-being resources they can access through its services. See if you're maximizing your program.
Millennials push mental-health awareness
There's been a generational shift in more awareness of mental health and an openness to talk about it and pursue treatment--even at work.
What's next
Insurance products issued by Principal National Life Insurance Co (except in NY) and Principal Life Insurance Co. Securities offered through Principal Securities, Inc.,800-247-1737, Member SIPC Principal National, Principal Life, and Principal Securities are members of the Principal Financial Group®, Des Moines, IA.
Principal, Principal and symbol design and Principal Financial Group are trademarks and service marks of Principal Financial Services, Inc., a member of the Principal Financial Group.
©2020 Principal Financial Services, Inc.
Nov 11, 2020