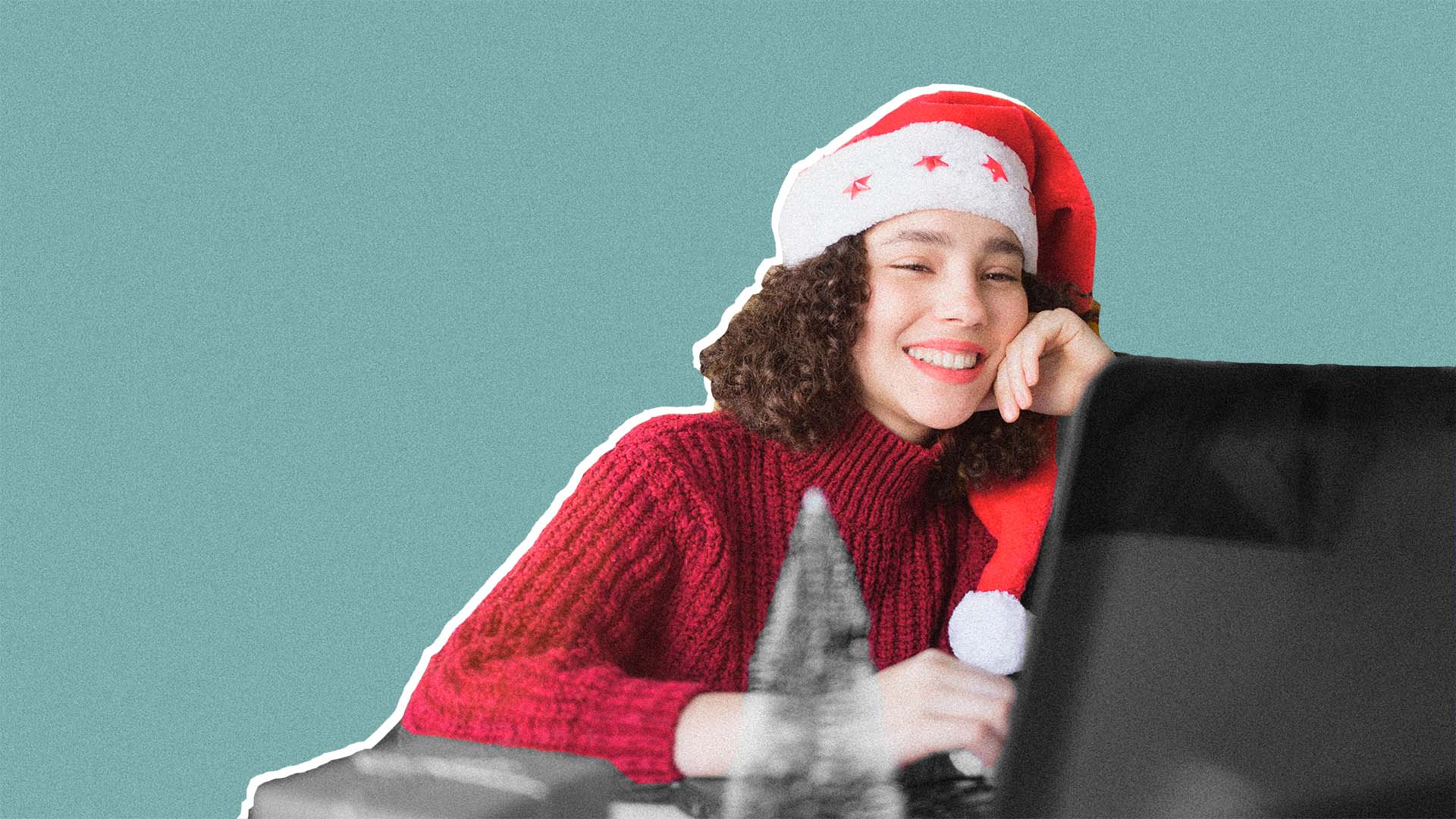 As a small-business owner, you've probably already started to think about the upcoming holiday rush and how you can best prepare to serve customers in the face of almost as much unpredictability as in 2020. It comes as no surprise that last year's holiday shopping season looked a lot different than most, with the Covid-19 pandemic keeping many consumers out of brick-and-mortar stores and opting for curbside pickup or online retail instead.
According to an Adobe Analytics study, those businesses that offered curbside pickup saw 49 percent higher digital sales year-over-year compared with a 28 percent digital sales increase for those who offered only in-store shopping. And of course, internet retail saw a huge increase as shoppers browsed from the safety and comfort of their own homes: Online shopping surged more than 32 percent in 2020 from the previous year.
In November 2020, e-commerce sales surpassed $100 billion for the first time ever, and online sales for the holiday season as a whole reached $188.2 billion. However, internet spending was actually down 20 percent year-over-year during the week of Thanksgiving through Cyber Monday, in part because of an earlier push of sales and deals in October that appealed to shoppers hoping to avoid crowded malls and stores and take care of their holiday purchases earlier in the fall. Deferred payment features like "buy now, pay later" also rose by 109 percent in 2020; possibly a reflection of budget-tightening efforts on the part of consumers who experienced financial hardship as a result of the pandemic. Home-centric products like appliances, books, and groceries grew in popularity as well.
While businesses have slowly reopened in the past year, the emergence of the Delta variant of the Covid-19 virus has reintroduced another layer of uncertainty into the retail landscape right as shoppers consider their options, so small business owners can likely expect a bigger push toward online shopping once again this year.
Budgeting for Online Business Presence
In light of this, it's more important than ever for small-business owners to make sure that their websites are prepped and ready to act as a home base for prospective and current customers buying their holiday gifts online. This means including features like product photos and descriptions, robust online purchase capabilities, substantial inventory, and a secure payment portal. While you may have already left room for these costs in your annual budget, it can help to map it all out so you don't go over your limit.
Sourcing Your Small-Business Cash Flow
If it turns out that you'll need some extra cash to cover the costs of this holiday season, you have a few options. While the Paycheck Protection Program (PPP) ended on May 31, 2021, you may qualify for loan forgiveness if you're an existing borrower. Otherwise, there are conventional small-business loans, which are backed by the Small Business Administration and often feature low-interest rates. However, depending on the lender, there may be restrictions on how you use the funds, there are significant documentation requirements to qualify, and the process can take longer than that of other loans. It's also important to keep timing in mind. If you're anticipating needing funds ahead of the holiday season, a small-business loan isn't likely to be processed in time, as they typically take at least 60 to 90 days.
Merchant cash advances can help in a pinch and help you access funding fast -- within 48 to 72 hours of application -- in exchange for a share of your future credit or debit sales, but depending on how fast you're able to pay the advance back, you may have to deal with a high APR (up to 350 percent in some cases).
If you're looking for ways to fund the needs of this holiday season without a loan, a home equity investment might be able to help. There's no interest or monthly payments to worry about, and the funding timeline is fairly quick: You can receive cash in as little as three weeks. Plus, you can use the money for whatever you'd like, whether it's expanding your online presence, boosting your shipping capabilities, or investing in high-quality product photography. Shoppers are already beginning their holiday browsing, so it's the perfect time to make sure you're prepared to provide them with the best experience possible.
Oct 18, 2021