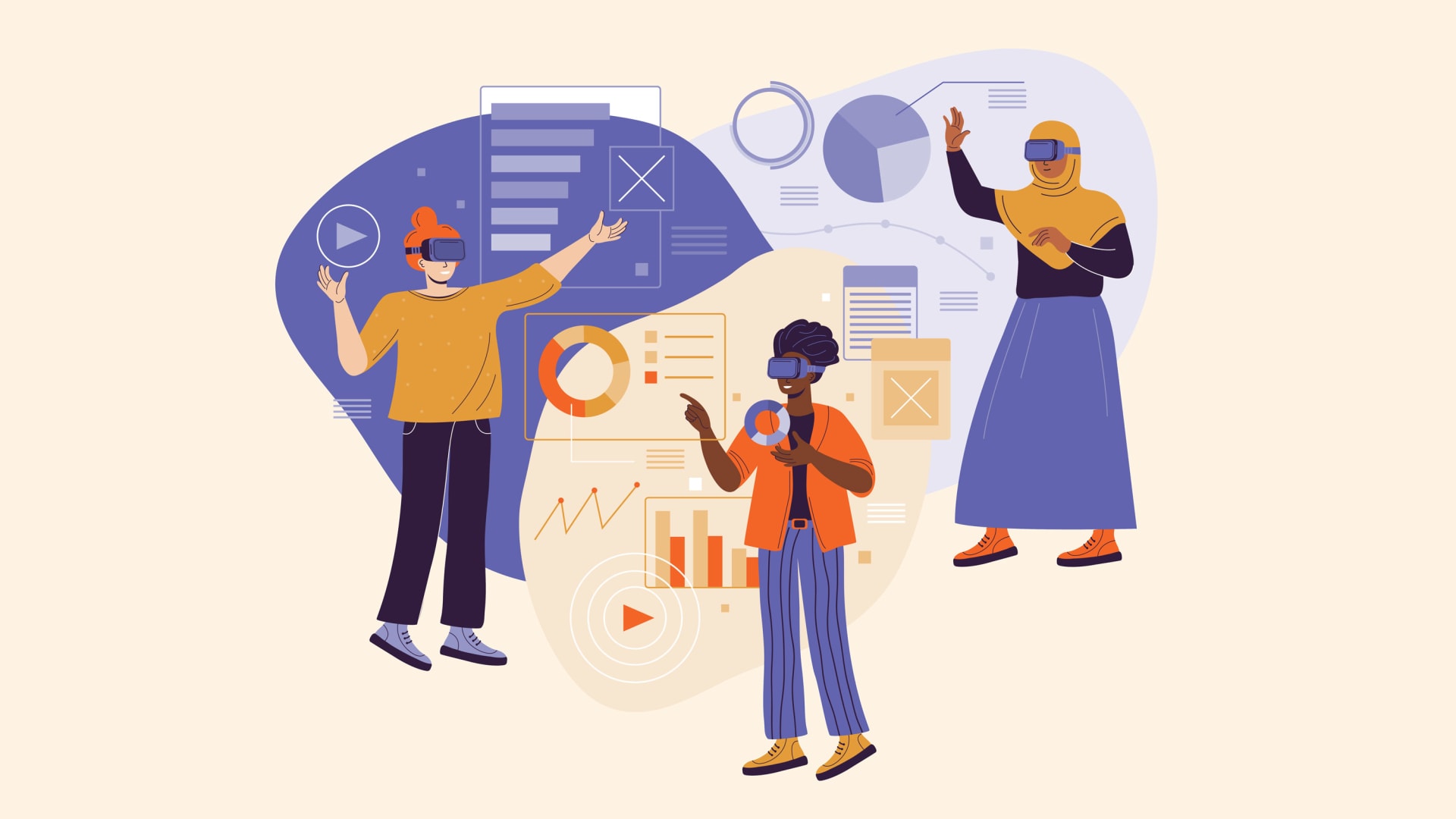 I've been keeping tabs on areas of Web3 nearest and dearest to me, like the role A.I. is playing and who seems to have a seat at the table. And while I'm seeing a lot of promise around A.I. and Web3 (especially emotion A.I.), there's also a lot of work to be done in terms of diversity and Web3 experiences.
So, today I want to dig into diversity in Web3 -- or, more accurately, the lack of it.
It started with a podcast
In March of this year, my son and I launched a podcast covering a variety of emerging technologies. It's called YallaNFT. Yalla is Arabic for "let's go," and NFT, of course, stands for non-fungible token. Our goals with YallaNFT are to:
Learn more about Web3 and NFTs by engaging and doing

Amplify diverse voices in NFT spaces to help the field become more inclusive and accessible
It's our second motivator that stands out to me most clearly these days. When my son and I went through examples of podcasts already tackling Web3, it was quickly clear how one type of voice is dominating Web3 conversations -- for lack of a better term, "web bros."
We can bring greater diversity to Web3 now
When we focus on amplifying different voices and making Web3 technology more accessible to creators, we're talking about diversity in terms of race, gender identity, socioeconomic status, and more.
To start amplifying a spectrum of voices, a good first step is to learn the basics of Web3. Don't feel rushed to become a Web3 expert overnight. However, it is important to grasp foundational concepts, follow headlines, and understand why this technology evolution is so exciting.
Get started in ways that feel fun and relevant to you. For example, I recently joined as a founding member of BFF -- "a new community for the crypto curious" created by Brit Morin and Jaime Schmidt. The founding group brings together more than 100 female and nonbinary leaders across industries who foster inclusivity and opportunity in cyrpto. I'm proud to be part of this team. BFF has assembled many helpful resources for those newer to NFTs, as well as events designed to dip your toe in the water -- like our NFT minting project happening this month. Plus you get to learn alongside celebrities like Mila Kunis, Gwyneth Paltrow, and Tyra Banks.
You should also focus on listening and sharing. If you're in a position to do so, amplify underrepresented voices in the Web3 space. Follow those you admire on social media, share their stories with your networks, and promote their accomplishments. If you have suggestions, want to pass along an underrepresented voice in Web3 I should put on my radar, or have an NFT that recently caught your eye, tweet me (@kaliouby).
Finally, be an active participant. As I mentioned earlier, there's a lot to be said about engaging by doing (it's my favorite way to learn). Get a digital wallet. Invest in some NFT projects that look promising or support causes you care about. You can even join or create your own NFT project. If you're interested, jump in.
However -- and I really do want to stress this -- never invest money in Web3 that you can't afford to lose.
As with any type of investment, the decisions you make around Web3 have real consequences, and you should always assess the associated risks. As I mentioned above, I love hearing from celebrities who are involved in Web3, like those at a recent virtual crypto gathering hosted by BFF. It was interesting to see that across the board, we all face challenges as women in tech and have to dig around, create opportunities, and be open-minded to what's on the horizon with Web3. I'm learning on the go just like everybody else.
At the same time, though, celebrities don't share similar risks with many people looking to get into Web3. While we can step into Web3 alongside celebrities, we can't take all of our cues from them.
Celebrate Web3 wins as they happen
Where does this all leave us? I'm choosing to end on a positive note.
A lot of steps are being taken to improve diversity in Web3, and many folks are doing a great job of highlighting emerging and key players. As a starting point, check out these lists of women leading the way in crypto and NFTs.
My question now: How are you engaging in Web3, crypto, and NFTs? We each play a role in bringing more diversity to Web3 -- what's yours?
Apr 22, 2022