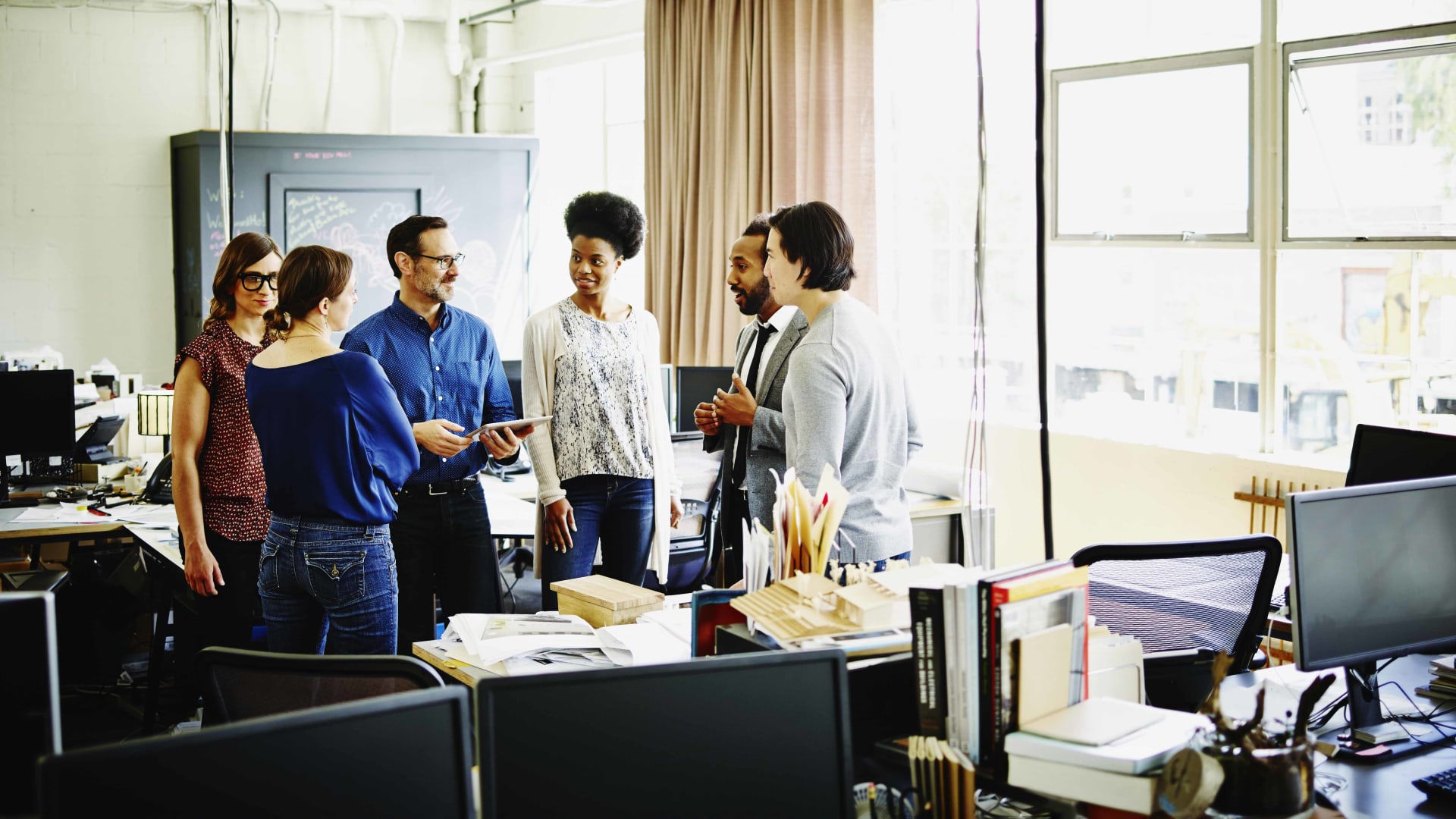 Nearly a full year into working from home, most of us have learned to straddle a fine line between work and home life. This change hasn't come without consequences--over the course of the pandemic, the stress of increased workloads, homeschooling, and child care, and the anxiety surrounding health and finances have disproportionately fallen on working women, and particularly women of color.
By the end of the pandemic, some estimate that 31 million women will have left the global workforce, resulting in an economic loss of more than $1 trillion in GDP. In just one year, we have managed to erase decades of progress when it comes to advancing gender equality in the workplace.
However, I have always believed in turning challenges into opportunities to create change. Now with recovery from the pandemic on the horizon, it's time to confront the policies and practices that have overlooked the needs of working women and caretakers for decades. We have a chance to rebuild systems and re-imagine a more equitable environment at work--but we must act now.
Here are a few principles leaders can apply when it comes to rebuilding a more inclusive workplace where all employees can thrive.
Step 1: Build Workplace Policies Rooted in Empowerment
The most significant role that leaders can play to rebuild a more inclusive workplace starts at the systemic level. By creating and advocating for workplace policies that are centered on employees' needs, we enable a culture at work that is rooted in empowerment. Policies that give workers more freedom to manage their own needs can communicate trust and gratitude.
This can be accomplished in various ways: providing employees with specific benefits for mental and physical wellness, offering additional paid wellbeing days, or introducing supplemental child care leave to better accommodate employee's parental obligations. By establishing the policy frameworks that give teammates more freedom to draw their own lines between work and life, creativity and productivity can flourish.
Step 2: Build Strong Communities to Redefine Equity
Once policies are in place to empower your employees, it's time to focus on building strong workplace communities. It's impossible to know what every individual employee is going through at any given time. Through employee resource groups, teamwide check-ins, and small-group chat sessions, we can create authentic spaces for dialogue and connection among our teams so that all employees feel their voices are heard.
It's crucial for senior leadership to get involved in these programs: By seeking to understand more about our employees' individual circumstances, we can drive toward solutions that create a more equitable environment at work--from providing greater flexibility around working hours to establishing informal support structures so no employee is overburdened with responsibilities.
Step 3: Build Personal Relationships by Asking, "How Can I Help?"
The next step in the path toward rebuilding for inclusivity is to form relationships with employees on a human level. There's a simple question that I ask my teams to build this rapport: "How can I help?" It's a question that is rooted in awareness, understanding, and accountability.
Beyond lending a supportive hand to colleagues, sometimes simply asking "How can I help?" changes the dialogue in the room. It reaffirms that everyone is working toward a shared goal. At times, it removes the tension that can be associated with perceived failure. With less ego and more humility, leaders can create a safe environment to both celebrate successes and acknowledge failures. In demonstrating awareness of employees' challenges at work, we can create a culture of mutual understanding and problem-solve together.
The Path Forward
According to the Global Gender Gap Report 2020, it will take another 100 years to achieve gender equality based on the current rate of progress. To see true reform happen in our lifetimes, we'll need to see policies and practices change across the board today.
This begins with empathetic leadership, a growth mindset, and building trust through understanding across generations. Only then will we be able to accelerate the pace of progress toward lasting change--and a world where women have the equal opportunity to excel and thrive in the workplace.
Mar 4, 2021