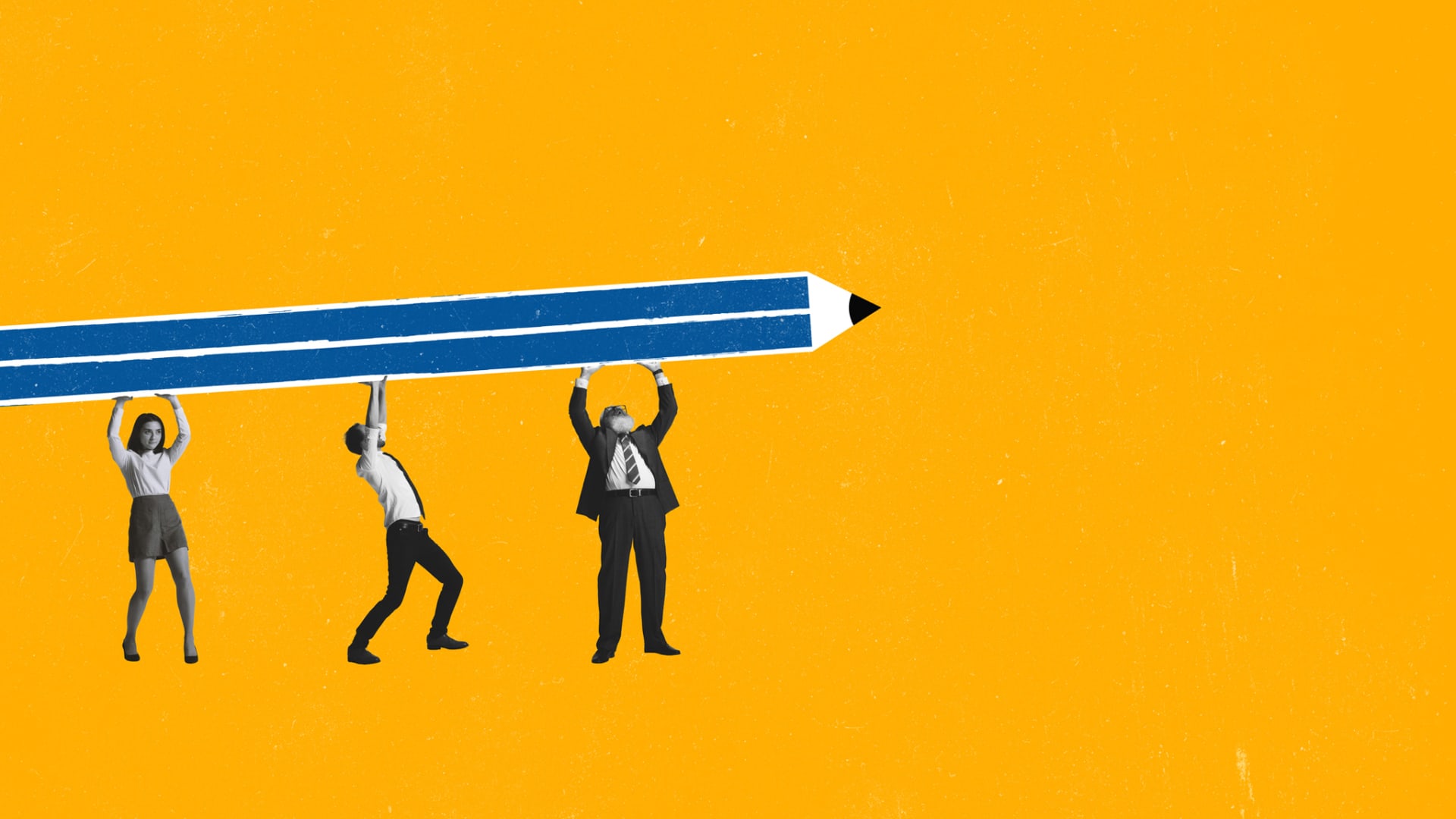 My friend and former student Niren Chaudhary, president and CEO of Panera Bread, has a keen sense of purpose as a leader, and for good reason. When Niren was 24, his infant daughter, Tanya, passed away from a rare, genetic immune-deficiency syndrome. Years later, another child, Aisha, overcame the same genetic condition with the help of a bone marrow transplant. Niren's efforts to secure treatment for Aisha in London against overwhelming odds were depicted in the Bollywood hit The Sky Is Pink.
Aisha's health challenges persisted, and when she was 13, it became clear she had only a few more years to live. Rather than spiraling down into victimhood, she decided to take control of her life to the extent that she could. She set short-term goals for herself, some small, others bigger. She would go to school as long as she could. She would feel grateful for the small pleasures of life--the sound of her mother's laughter, the chance to spend time with her brother. She would learn to paint. She would conquer her fear of public speaking and take the stage at public venues to share her story.
Aisha passed away in 2015. Reflecting on the experience of her last years, Niren notes that his entire life perspective changed. He became far more compassionate and empathetic than he had been. As he told me, "No matter our outward appearances, deep inside we all have goodness. We all have heart."
Niren began to focus on giving of himself, being the best person he could be and inspiring other to do the same. When he took over as CEO of Panera Bread with a mandate to turn the company around, he delved deep into the organization, speaking with employees, managers, and leaders to tease out the company's higher purpose. As he saw it, purpose could serve as a powerful means of focusing employees on meaningful work that serves others and also generates economic value.
Inspired and guided by the purpose, his team mounted a humanitarian response to the Covid-19 pandemic. As Niren says, "I have not met a single human being who doesn't want to contribute and make a difference. And therefore I think it's imperative ... for leaders to articulate that in organizations so you can bring out the best version of the people whom you're stewarding."
Niren's experience shows us the power of connecting our past lives--including our most painful tragedies--with our present work. My colleague Bill George advocates for a process of introspection, with leaders probing their past history to discern their own "true north"--their values, beliefs and purpose.
The next time you stumble or suffer a tragedy, think about how you might use the experience to strengthen your leadership. Ask yourself:
What deeper messages does the setback shed on your own, personal reason for being?
How might you better serve your people and help them to achieve their ambitions by defining a purpose and reorienting the company around it?
How might your own sense of purpose connect with your that of your organization?
What practical benefits might a greater commitment to purpose bring to your organization?
Some of us understand the power of authentic leadership because we've had a chance to work under managers or observe mentors with this kind of sensibility--we know first-hand its power to unleash performance in others. But life comes at us fast, and we can lose touch with ourselves and our past. Niren's story nudges us with a gentle reminder to think about who we are and what really matters. It inspires us to look at adversity as a valuable opportunity to reconnect with a higher purpose and suggests that authentic leadership ultimately is inseparable from purpose--the two go firmly hand in hand.
Jan 26, 2022