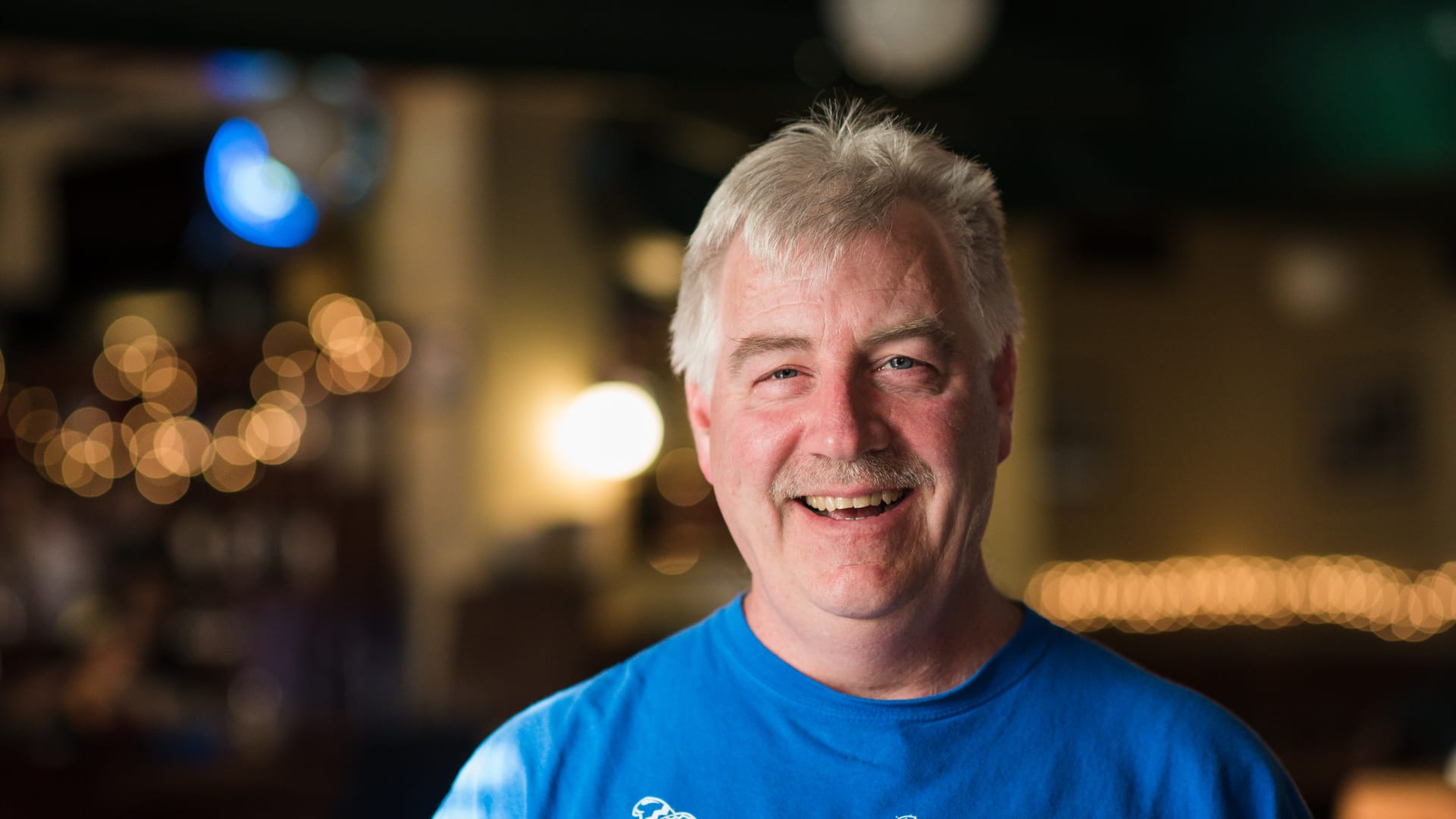 When Ian Schreier took a job at Marita's Cantina, a Mexican restaurant in Stroudsburg, Pennsylvania while he was in university in the late '80s, it was to pay the bills while he studied to be a history teacher. But he fell in love with the restaurant business and when the then-owner promised he'd sell Schreier the Cantina once he was ready to move on, Schreier took him at his word. Schreier has now owned Marita's for 20 years in addition to the decade he spent as manager, and he more than knows the ups and downs that the restaurant business can bring.
Restaurants operate on notoriously thin margins and any kind of disruption can bring a restaurateur's cashflow to a screeching halt. He learned this the hard way first in 2008, when the Great Recession caused his clients--mainly students and lawyers--to tighten their financial belts, and then again over the last year, during the pandemic.
The COVID-19 crisis has been particularly difficult for Schreier, given that he had to shutter his doors for large chunks of time over the last year. Not only did he have to lay staff off, but he had to do something he's rarely had to before: cook. "At 53, I didn't expect to have to come into my business seven nights a week and physically work," he says. "I've been cooking for the last year, trying to get the timing down with the deep fryer and putting stuff on the grill. It's been a whole new challenge."
The ups and downs of business ownership
Outside of the pandemic, it's the typical business issues that keep Schreier up at night, from making payroll, managing staff, marketing and having enough money to buy new inventory during slower times, typically in November and December. "Payroll becomes a problem because I'm trying to keep the cooks, so they don't go elsewhere to get a job and then the waiters become frustrated because they're not making money," he says.
Still, the challenges seem minor in comparison to the feeling he gets when meeting customers, helping employees, and serving his community delicious food. "When I first got involved in the bar restaurant business, I loved making connections and meeting interesting people," he says. "A lot of people in our community come to restaurants when they need help, and this place has given me the opportunity to help a lot of people.
Using loans to get through tough times
To keep his operations going in both good times and bad, Schreier has had to tap into some financial support. When the financial crisis hit, he turned to Rapid Finance for a merchant cash advance, which gives businesses access to capital based on their future credit card receivables.
In 2009, Schreier borrowed $30,000 to help him cover payroll and he's used the company's services ever since. He now typically borrows $10,000 during leaner times, which he pays back daily. Because the merchant cash advance is based on a portion of the business's future revenue receivables, there's no fixed payment term. As an added bonus, the application process is generally simple to complete.
Schreier continued to use Rapid Finance during the pandemic and while he didn't deviate from his usual $10,000 loan, it took him a little longer to pay it back this time. "It took me about six months, more than the usual three-and-a-half, but I needed the money to make ends meet," he says, adding that he re-upped again to help keep his remaining staff paid. "They always fund me immediately."
For Schreier, a huge part of Rapid Finance's appeal is the relationship he's built with his representative: over the years they've watched each other's families grow and even through the COVID-19 pandemic, Schreier's rep has constantly reassured him that support will be there as business get tight. For Schreier it isn't just about the money, but the feeling that the company is behind him both in getting him the funds he needs and helping him pay back each loan at his own pace. "We figure out a percentage that they're going to draft out of my bank account so I can pay the loans off without even thinking about it," he says. "I'm much more comfortable with that repayment structure. It just works for me and the way I run my business."
With the pandemic hopefully nearing its end, Schreier is now starting to focus on growth. He's set to move into a larger space next door to his current location, and one that he'll eventually own. It's likely he'll need more loans from Rapid Finance to help finance the construction costs or new equipment purchases, but ultimately, the new location will bring in more customers, more revenue and keep him working in his community--the hopefully not as a cook, he says--for years to come. "I've really enjoyed this experience," he says about owning a restraint. "Sure, the last 14 months have been challenging, but when things are good and the engine is moving smoothly, it's pretty good to be your own boss."
Jun 17, 2021