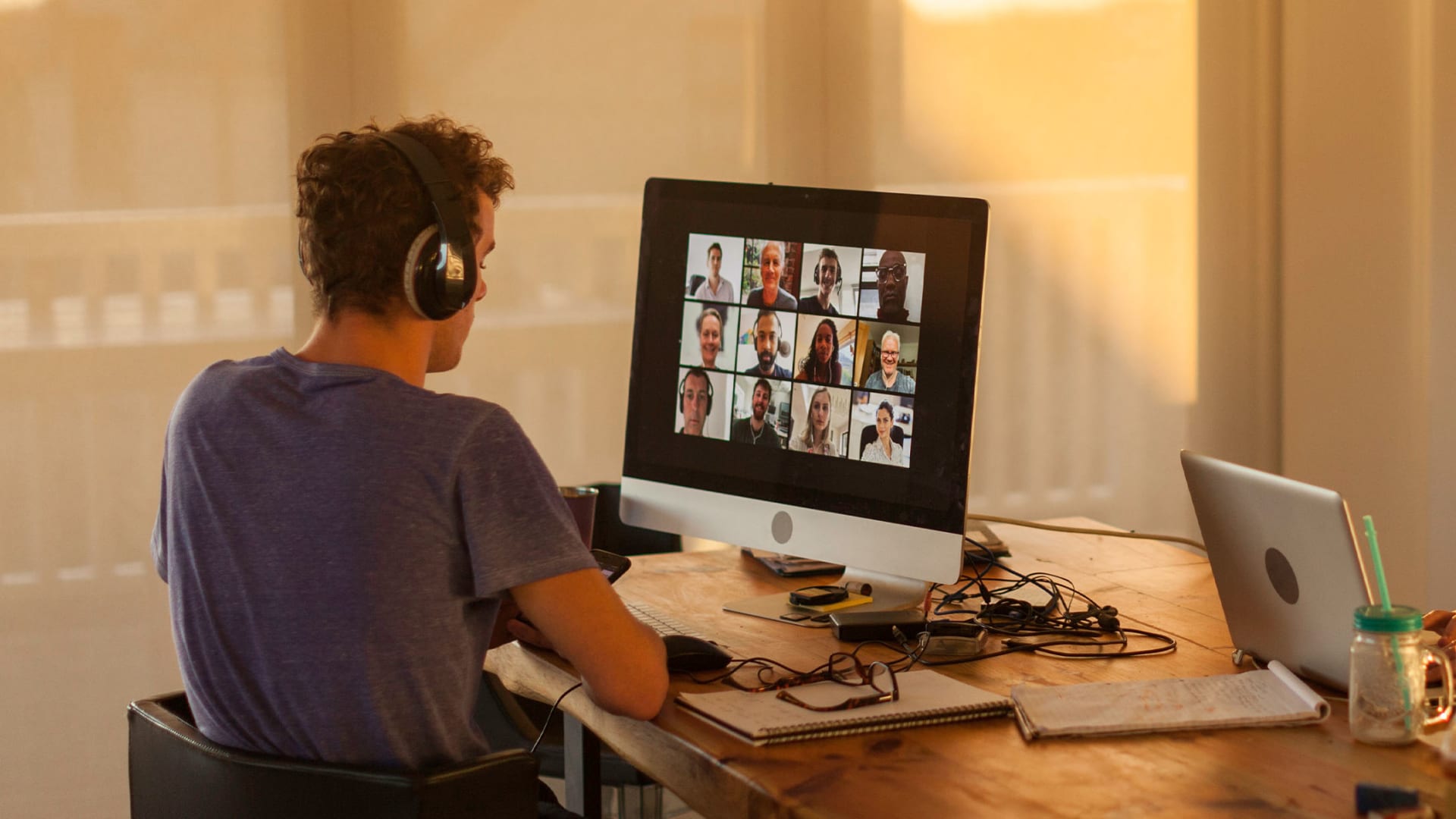 If you were one of the lucky entrepreneurs who pivoted and scored during the pandemic, get ready to revise your strategies yet again.
As consumers start to head back into the world, as the pandemic recedes, demand for certain things like services and in-person experiences are liable to shoot up. That means you may need to revisit your own priorities and policies. Bigger companies are already doing this.
Just look at Zoom, Peloton, and Netflix. While all three companies have thrived during the pandemic, they're once again diversifying their product offerings to keep up with changing consumer preferences.
Zoom: Creating an ecosystem
Now people can again meet face to face Zoom is no longer the tool for kindergarten sing-alongs or family group chats. Instead, it will be a place for business, as the videoconference app continues to be used by remote and hybrid workers.
Zoom could look to the likes of Salesforce and Slack and follow them to become a one-stop-shop for all business needs, locking them into an ecosystem in the long term. Zoom currently exists as a standalone product, but if it could find a home within an advanced business that both complemented and enhanced its services, it would have a better chance of success. An early sign: Zoom has acquired cloud contact center platform Five9 for $14.7 billion, which will help the company expand its offering to business and enterprise customers.
Businesses can learn from Zoom by building an ecosystem of their own. Creating an ecosystem that becomes an integral part of a business' day-to-day will help them maintain usage of their platforms and attract new customers at the same time.
Peloton: The difficult second 'album'
On the other hand, Peloton is struggling to follow-up and live up to the expectations of a brilliant first product. While its line of exercise bikes have turned the brand into a household name, the safety issues around Peloton's second product, Tread, have shown that it stumbled by trying to capitalize on initial success by extending its product range perhaps too quickly.
With gyms now open and offering an array of exercise equipment at a fraction of the price, Peloton needs to look away from treadmills and other products to build upon the success of its app and online classes. They could be doing a lot more with social features and really extending out the community element of the platform.
Peloton is forging ahead with new features including a new in-app game called Lanebreak, an attempt to capitalize on the ever-growing gaming marketplace. It remains to be seen, however, whether it fits with their current audience demographic or whether it is a tool to bring in new types of users.
The lesson here for other companies is that having more rigor and consumer testing helps avoid reputational damage. Rather than jumping on a bandwagon after one successful product, companies also need to look for features that drive long-term growth.
Netflix: Targeting new demographics
While Netflix dominates the North American streaming market, it faces increased competition from the likes of Disney+ and HBO Max. With reports finding that two-thirds of Netflix's subscriber growth came from the Asia-Pacific region in the last quarter, it is clear that the platform needs to focus on expanding internationally by commissioning shows based in new regions and updating its website to an array of Asian, European, and African languages.
With the global gaming market reaching $180 billion last year, it's no surprise that Netflix has taken a similar approach to Peloton in exploring how gaming can help them reach new audiences and persuade existing customers to continue their subscriptions.
Netflix has announced plans to add mobile video games to its streaming service next year, but the key to its success will be how it partners with established game developers to capitalize on strong brand equity. However, with Netflix's established track record in developing original content, it could be a strong opportunity to capitalize on already established franchises within the Netflix ecosystem to hook in gamers.
Behaving and operating as a global company to ensure all markets are served with great content and a great experience is a lesson that other companies need to take from Netflix. New markets offer new opportunities and are an excellent route to growth for businesses looking to recover.
While it remains to be seen if Netflix, Peloton, and Zoom will remain strong in the post-pandemic era, it is clear that they have the funds and the expertise to adapt. Other businesses entering the post-pandemic landscape that are in a less fortunate position can still learn from all three companies and look at how they could expand their offers into new areas. If they can focus on creating meaningful, relevant products, services or experiences in this new landscape, then they will have a great chance of success.
Jul 27, 2021