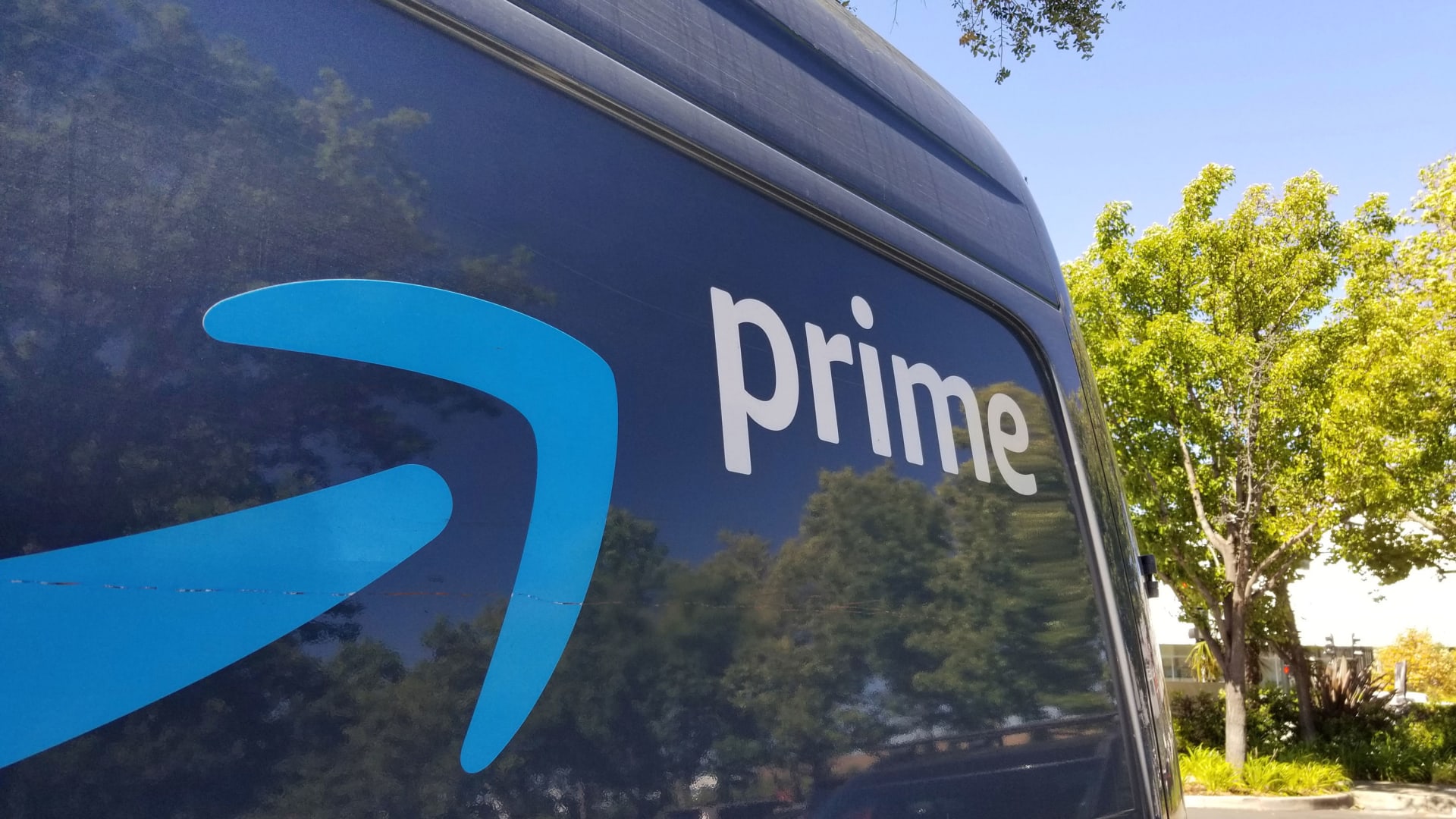 This year, the major retailer's two-day sales event is officially slated to take place on July 12 and 13, Amazon shared in a press release. While Amazon does not disclose Prime Day revenue, the retailer shared that customers bought 250 million items during the two-day event last July; analysts at Bank of America projected that gross merchandise volume totaled $9.55 billion, up 7 percent from Prime Day 2020, CNBC reported. Amazon typically discounts its own merchandise during the event, but third-party sellers also take advantage of the holiday, and some have had great results. The Salt Lake City-based hair accessory brand AfroPick, for instance, saw a 400 percent increase of new customers to its storefront during Prime Day 2021, the brand told Amazon.
What's more, Amazon claims that it aims to make it "easier than ever" for customers to support small businesses during the Prime Day sale. Small businesses can now opt to have a "Small Business Badge" displayed on their storefronts and listings, a new feature that Amazon began testing in April. Amazon says the feature "makes it easier for members to identify products from small business brands and artisans." Businesses on Amazon that are registered via Amazon's brand registry or Amazon Handmade are eligible to use the badge for free. They must apply to become verified as a small business through Amazon's selling partner support hub; within 10 business days of applying, companies will either be approved or denied, according to criteria that Amazon has not made public (so, to make it in time for Prime Day, apply now).
Amazon also offers a guide for businesses to succeed on Prime Day, with advice on how to capitalize on time-limited "lightning deals" and sponsored products. To improve conversion during the two-day sales event, the retailer recommends offering coupons, making products Prime eligible (to give customers free two-day shipping), and making sure listings are as detailed as possible. It also recommends stocking up on inventory to accommodate for increased sales; if businesses are left with excess inventory, Amazon recommends selling items through its overstock storefront Amazon Outlet, price mark-downs, and supplier buyback agreements.
While some small businesses have found Prime Day success, not all third-party retailers find the benefits of the sales event compelling enough. Meaghan Thomas, co-founder of Louisiana-based spice shop Pinch Spice Market, told Inc. last year that it would be the last time she participates in Prime Day, citing high advertising costs on Amazon that haven't translated to considerable enough sales. Others, like Hector Gutierrez, co-founder and CEO of plant milk concentrate maker JOI, felt differently, saying that Prime Day revenue more than offset the increased advertising costs necessary to successfully make the most of the event.
This year, Amazon's small-business badge may help some retailers stand out to customers who want to shop small on the major retailer, but businesses will still have to deliberate the cost of trying to stand out on such a large platform.
Jun 17, 2022