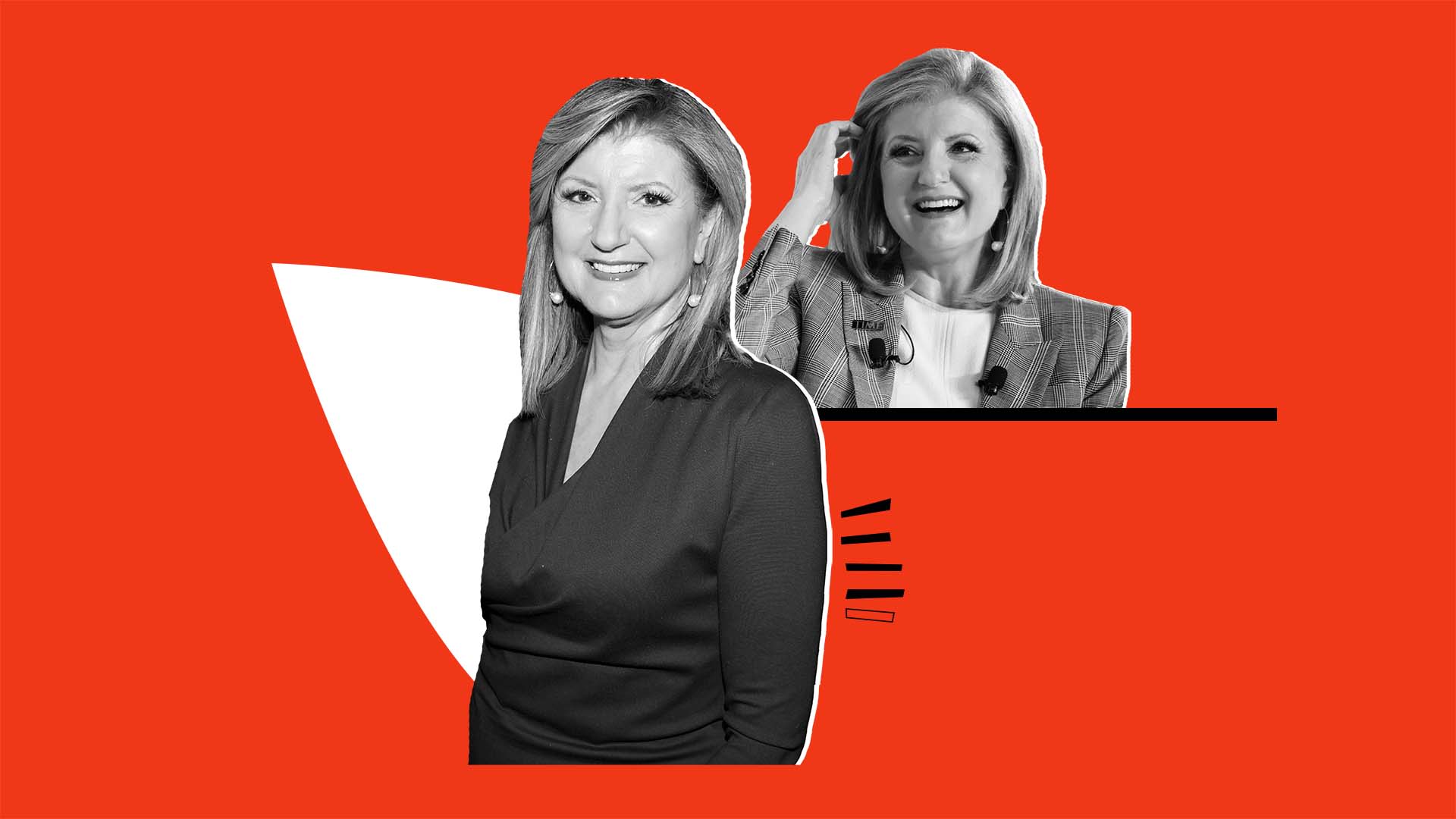 What does economic theory have to do with sleep? A whole lot, according to Arianna Huffington.
It's simple: When you don't get enough sleep, you have to contend with diminishing returns and opportunity cost--the physical toll of tiredness doesn't allow you to operate at your greatest capacity. That's what Huffington told Inc. editor-in-chief Scott Omelianuk during the Inc. 5000 Vision Conference on October 20. In their conversation, the Thrive Global founder also shared her best advice for how leaders can better prioritize their own well-being.
A change in culture starts at the top
"Putting our own oxygen masks on first makes us better as leaders and founders," says Huffington. You can't expect to create a culture where your employees are taking care of themselves if you aren't taking care of yourself first. Think of it as a mental shift, Huffington explains: Understand that when you are well-rested and make time to relax, you put yourself in the position to be not just productive, but also creative and inspired.
Microsteps lead to lasting change
In 2019, the World Health Organization began characterizing burnout as an occupational condition, "resulting from chronic workplace stress that has not been successfully managed." It's characterized by feelings of fatigue, cynicism, and reduced effectiveness--and it's a serious matter. "Tired is one thing, burnout is another," Huffington says.
It's in a leader's best interest to prevent burnout from happening--in themselves and in their employees--by adopting "microsteps" that allow them to take care of themselves. That can mean not looking at your phone first thing in the morning--a microstep that Omelianuk has embraced--or taking the time to really enjoy your coffee before diving into the day's work.
Recharging requires unplugging
"Seventy-two percent of the world starts their day by going straight to their phone," Huffington says--and she believes strongly that this shouldn't be the case. In fact, the founder says that people can benefit from taking more time away from their devices in general, as a method of preventing burnout. "It's not just the time we spend working," she says. "It's the time we spend doing things that make us more tired, like binge-watching and doomscrolling."
Oct 20, 2021