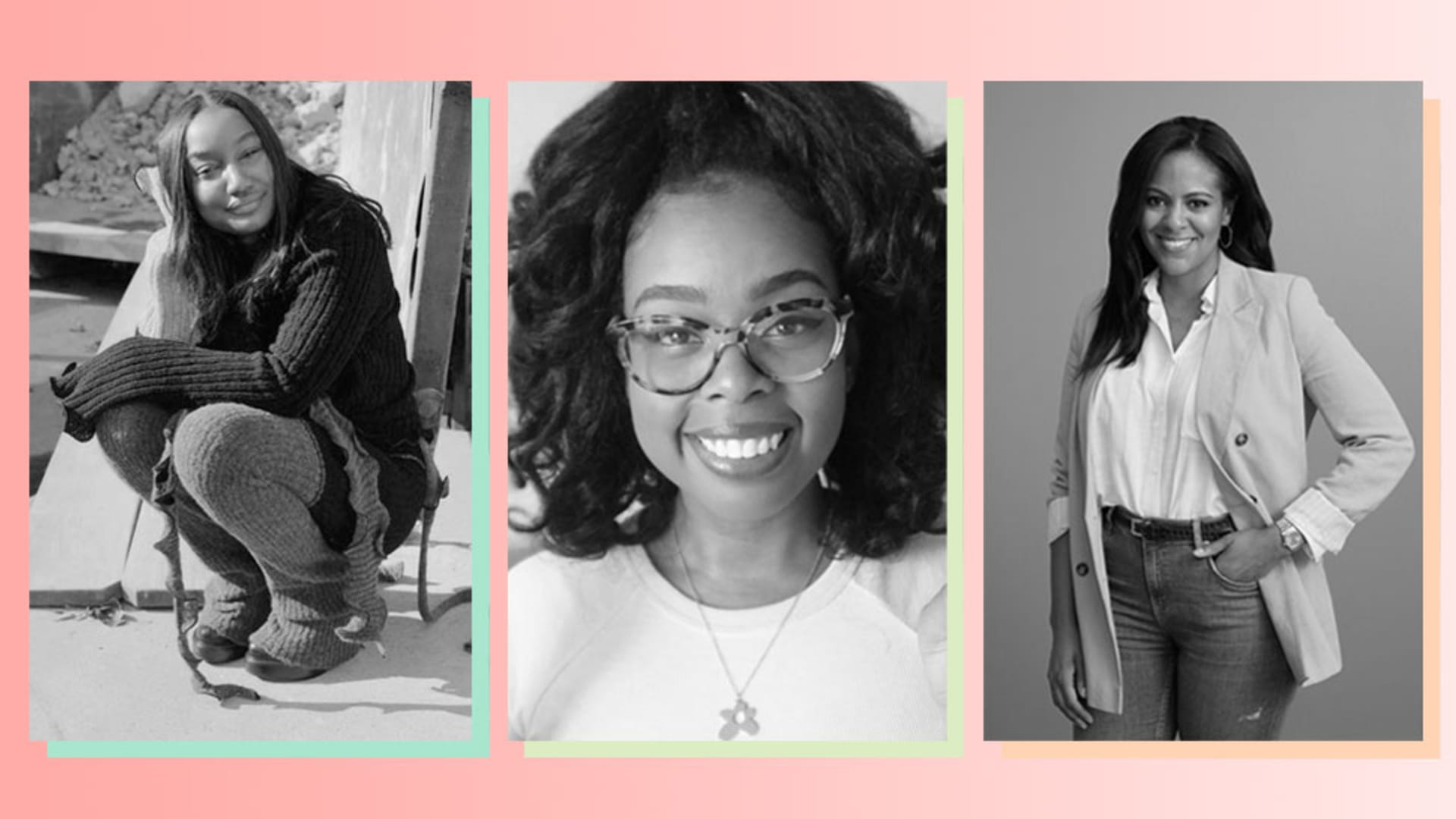 The life of an entrepreneur can often be a solitary one.
That's especially true for Black entrepreneurs: In the U.S., 95 percent of Black business owners are sole proprietors, according to data from the U.S. Census Bureau. Many of these businesses start as side hustles, but others eventually grow to fully fledged enterprises, bringing in six figures or more of revenue.
Don't be afraid to ask questions.
No business owner is an expert in every single facet of entrepreneurship, but smart leaders know when to turn to others to help fill in their knowledge gaps, says Dallas-based serial solopreneur Jacque Aye. She runs the manga lifestyle brand Adorned By Chi, the self-care brand Adura, and a storytelling company, Chigami Studios. "I've learned over time from watching people I respect ask a lot of questions," she says. "They want a full understanding so that they can make informed decisions--to me, that's the smartest thing that you can do."
Look beyond your network for guidance and inspiration.
Seek differing perspectives--even if they have nothing going on that's immediately relevant to your business, adds Telsha Anderson, founder of the New York City fashion boutique and e-commerce shop T.A. "What has helped me the most is surrounding myself with people outside of fashion who do different things than I do," she says. "I'd talk to someone who consults with massive corporations and see how the advice they'd give could apply to my business."
Get help on the inside (and outside) of your business.
Being a sole proprietor doesn't mean you can't hire help. If you're not ready for full-time employees, you can bring on freelance help. That's what Clare founder Nicole Gibbons did when she was running her interior design business as a side-hustle, before getting the idea for her paint brand. "I pretty much always had a freelance assistant," she says. This helped her manage admin work, so she could focus on the actual design projects she booked.
For those who might need an extra dose of inspiration or a push in the right direction, consider a coach. Naturally, Makisha Boothe is a fan of coaches. She is the Denver-based founder and lead coach behind Sistahbiz Global Network, a membership program for Black women entrepreneurs. But she notes that hiring the right coach is critical. "Do your research on their clients and portfolios," she says. "The right coach can help you think about a growth plan and strategy--how you take your business from solopreneurship to boutique agency."
Bond with your customers.
When you're the one person running your business, it's easier to foster a rapport with your customers, Aye says, adding that transparency in these relationships can be extremely helpful in developing customer loyalty. "It gets overwhelming to do everything, so I'm very communicative with my audience if I need to take break with a project," she says. "Everyone is super supportive."
A close customer bond can also inform business strategy. While Anderson's next stage of growth involves hiring a store director, she says she has learned a lot from working in her store at least three days a week. "I wanted to give people the opportunity to develop a relationship with the company beyond a purchase," she says. "I know my customer very, very well, and I've learned what they're looking for in a retailer."
Know when it's time to grow--and how to do it.
"Building a business of Clare's scale is something I couldn't do alone," Gibbons says. "If you're in the mindset of wanting to stay small and have full control, then solopreneurship is for you. If you want to really scale and grow your business, you need a team to get you there." After a year of research and R&D, Gibbons started recruiting for Clare's first employees while raising capital.
To make that transition seamless, it's crucial to have good documentation of all the processes you eventually plan to pass over to an employee, Boothe adds. "It's a huge mindset shift when you bring on employees, and documentation and precise job descriptions will help you to ease those growing pains," she says. That means less time spent on training your team and more time spent growing your business.
Feb 14, 2022