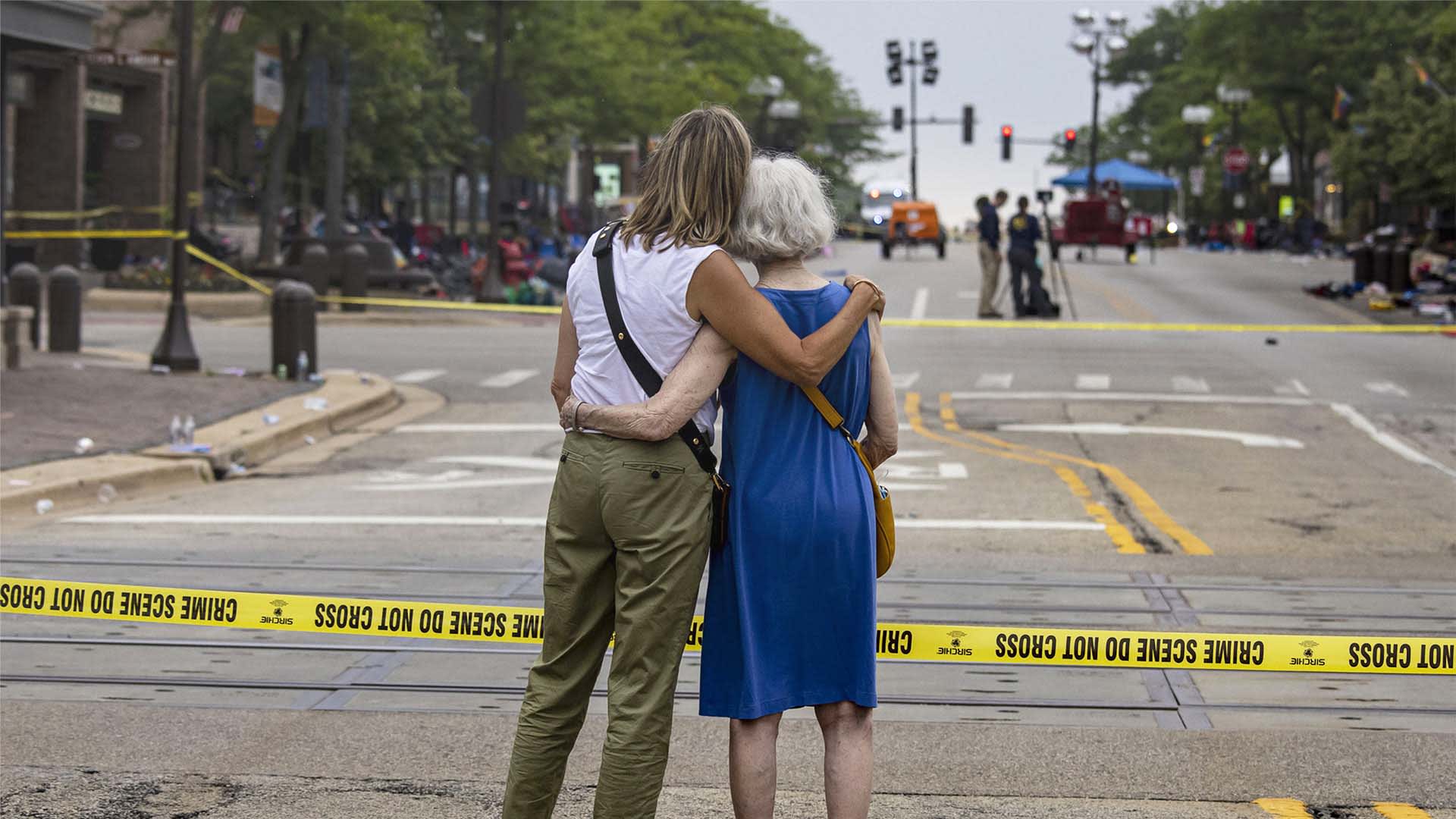 You can't always prevent tragedy from striking. But you should certainly try--especially if your events business is riding on mass numbers of people being able to convene in one place.
Amid recent acts of gun violence, including the Highland Park, Illinois, Fourth of July parade shooting, which left seven people dead, business leaders planning in-person events must do what they can to safeguard their communities. According to Isaac Monson, senior risk consultant with insurance brokerage HUB International's risk services division, disaster and emergency preparedness of all kinds starts with a good contingency plan. "When people are thinking about the logistics of the events they want to host, they have to fold the emergency preparedness component into that early planning stage," he says. "You should be talking about this as early as your very first planning meeting."
Here are Monson's suggestions for creating a thorough safety contingency plan.
Get educated
If you've never created an emergency plan before, the process can feel intimidating. Luckily, Monson says, there is no shortage of resources that can teach you the ins and outs of emergency preparedness in great detail. He recommends that event-planning professionals familiarize themselves with the Event Safety Alliance (ESA), a nonprofit membership organization founded with the aim of promoting event safety through education, skills training, and advocacy. The organization's free-to-download safety guide is the United States' first published safety guidance directed specifically at the live event industry--and contains a staggering 39 chapters of detailed advice on what safety considerations to take for events, depending on their size and location. "If you're an event planner," Monson says, "you don't have to improvise--you just have to pick the components that are applicable to your event and leverage those tools."
Take an "all-hazards" approach
Monson advocates for an "all-hazards" approach to emergency readiness, which basically means preparing for any kind of emergency that has the potential to occur at a given event: a natural disaster, an act of violence, and so on. "Active shooter readiness is at the top of minds for people, but we've seen instances where, on July 4, there were stampedes at some fireworks events because people thought there was an active shooter," Monson says. Different kinds of emergencies can have domino effects on an event, so by preparing for all potential hazards, leaders can create the most thorough and strategic contingency plan.
There is a wide range of hazards to consider, according to the U.S. Department of Homeland Security. Those listed in DHS's guide to creating an emergency response plan include natural hazards like geological hazards (earthquakes, landslides), meteorological hazards (hurricanes, flash floods, wildfires), biological hazards (pandemics, food-borne illness), as well as human caused events, which may be accidental (structural collapse, transportation accidents) or incidental (terrorism, robbery, civil disobedience). Take the time to consider all the possible scenarios that can happen, and include them in your safety plans--even if it seems like you're being overly prepared (because overpreparedness is, in fact, a good thing). "You can't just say, 'Well, hopefully that doesn't happen,'" Monson says.
Communicate with your community
If you're planning an event in your community, you will likely need to get a permit from your local government, which may require you to work with your local police and fire departments to get event safety approval. Monson recommends working closely with these kinds of community partners early in the event planning stage to get a better understanding of potential event risks. At the event itself, you can leverage these partners to make sure attendees are as well-informed about emergency procedures as possible.
It can be easier to communicate safety plans with event attendees at smaller, more contained events. But that's not to say you can't take measures to communicate at larger events. Monson recommends including basic safety, security, and readiness information in whatever communication channel you're already using to share key event info (like signage, flyers, or social media posts that point out ticket booth and restroom locations). "Not everyone will read them, especially if they're in fine print," he says. "But if you have the opportunity to communicate other things about event logistics, leading with safety, security, and evacuation information--or closing with it--can be helpful." Verbally sharing information--like emergency exit locations--is also a good idea.
Assess potential risks early on
The right kind of safety prep involves gathering intelligence for any potential threats, in the aim of preventing the need for an emergency response, Monson says. Business leaders should work closely with local law enforcement to learn of any potential threats to their live event, but they should also consider the different types of workplace violence that have the potential to escalate, as defined by OSHA. These include criminal intent (armed robbery, for example), upset customers or clients, worker-on-worker violence, and personal relationships (domestic violence that has the potential to spill over to the workplace).
"Before we get to the point of having to respond to an active shooter, there's almost always a long trail of warning signs and online threats and other violent behaviors," Monson says. It's critical to learn how to identify potential risks by not overlooking warning signs and understanding the potential for violence or anger to escalate.
Jul 7, 2022