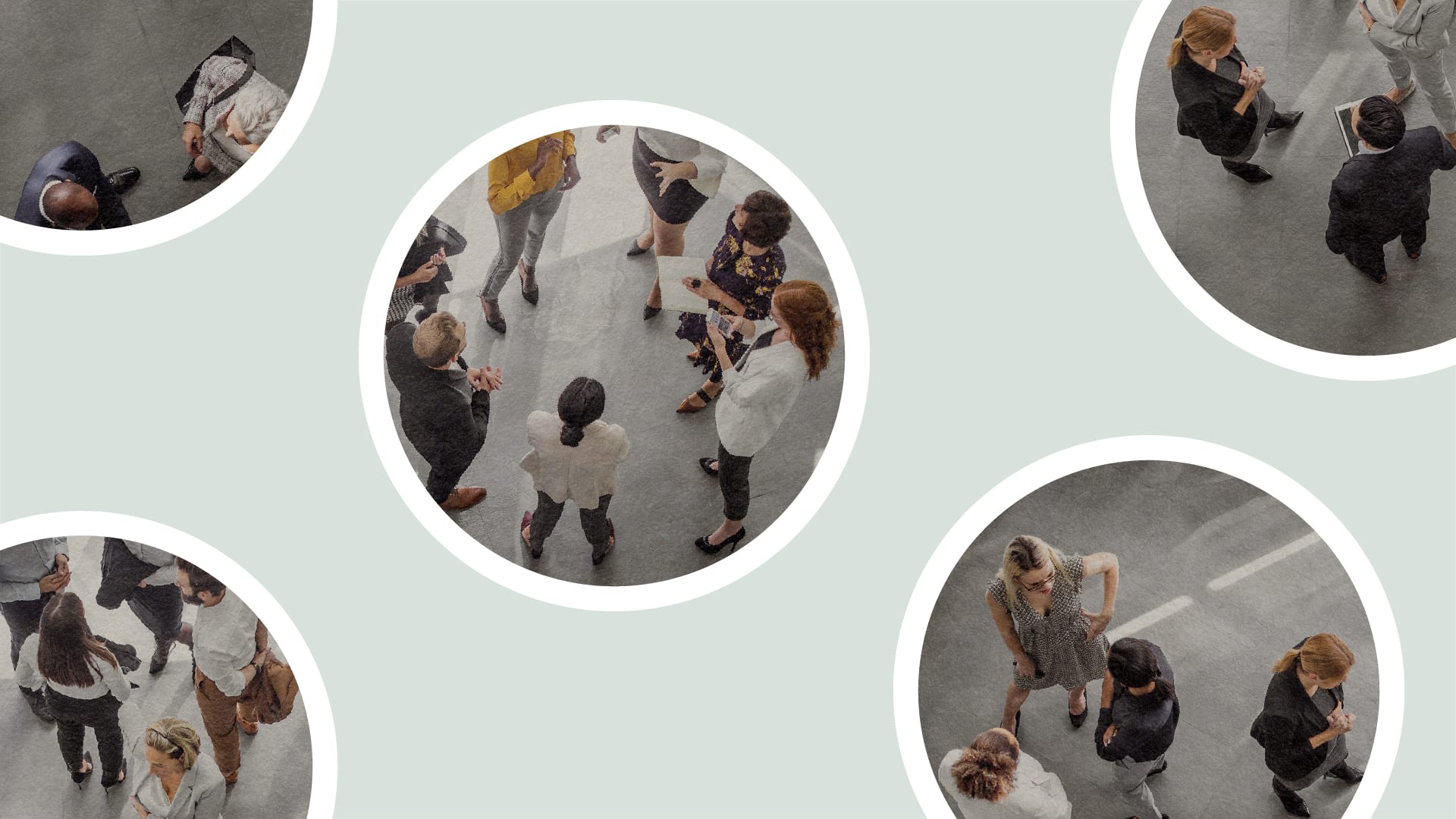 It won't be easy. Four million people quit their jobs in July alone, according to data from the Bureau of Labor Statistics. Companies that want to stem those losses and trim their recruiting costs while they're at it have work to do, says Johnny C. Taylor, president and CEO of the Society for Human Resource Management (SHRM), a global membership organization for advancing workplace standards. And, according to Taylor, this work starts with HR.
In his newly released book, Reset: A Leader's Guide to Work in an Age of Upheaval, Taylor shares strategies for how leaders can effectively recruit, manage, and retain employees, especially during times of immense stress. Here, he shares five key takeaways for you.
1. Clarify your values.
The right candidates for a job are those who are compatible with a company's culture, Taylor says. But to find those candidates, businesses need to be realistic about the statements they're making during recruitment. "Many organizations' cultural statements are aspirational, not actual," says Taylor. So do avoid the hype, he suggests. Staying on message is also important for retaining employees, as changing it midstream can ruffle feathers. "Imagine you're dating someone and they present themselves in a certain way, but when you marry them, a different person shows up," he says.
In the Great Resignation, more and more employees have experienced what Taylor calls "Covid clarity"--a moment of realization that they don't actually align with their company's culture. Resignations from these workers may be inevitable, but establishing a company culture that you will uphold will help both attract and retain employees.
2. Be prepared to change.
As the leader of the company, you are the "keeper of culture," Taylor says. Senior leaders need to deliver on cultural promises and avoid committing to things that aren't possible. If you have an unlimited vacation policy, for instance, you can't also squash every employee's request for time off. If these promises can't be kept, you need to work with senior leaders to redefine them.
3. Conduct quarterly check-ins.
Of course, company culture can change and businesses can fall short of the principles that leadership initially established. This is why, Taylor says, your company should consider quarterly cultural check-ins with workers: "We identify our five key values and ask, are we delivering on this?" Employees answer yes or no; if they say no, they are prompted to share an example why.
With the results of these check-ins, you can develop an action plan so you can make changes to better align with your cultural statements--or you can revise your company's principles. You should be prepared for some employees to quit, Taylor says, but ultimately, being honest will result in a more compatible workforce.
4. Use data to your advantage.
Analyze data and trends in employee behavior, says Taylor, who suggests following email and Slack traffic and looking for indications of employee dissatisfaction. "I'm not an advocate of knowing [employee behaviors] on an individualized level--that can feel creepy," he says. "But I do like aggregate data that shows us if employee turnover may increase." If you're able to predict an increase in resignations, you can consider ways to mitigate that before it happens.
Taylor also recommends looking at data from exit interviews. Typically, these are conducted by HR before an employee finishes a job, but he also suggests using an independent company to conduct a follow-up 30 days after the employee has left his or her job. With the extra time to reflect, he says, former employees may be able to offer a different perspective that can be used to shape your strategy.
5. Dive into deeper issues.
If the data trend lines show employee dissatisfaction, one-on-one meetings between managers and their direct reports, facilitated with the help of HR--or you, if you don't have an HR staff--may be in order. You'll want to find out if you have a bigger problem on your hands than just one upset employee or bad manager.
While it's important for employees to speak up about issues, it's also important for you to encourage them to make the effort. It's critical to stress that there won't be retaliation for honesty, so long as workers express their thoughts in a respectful manner, Taylor says. And he's not an advocate for anonymity, either. Getting employees to put their name to their criticism (or praise) allows managers to check in on improvements and to practice accountability going forward.
Sep 21, 2021