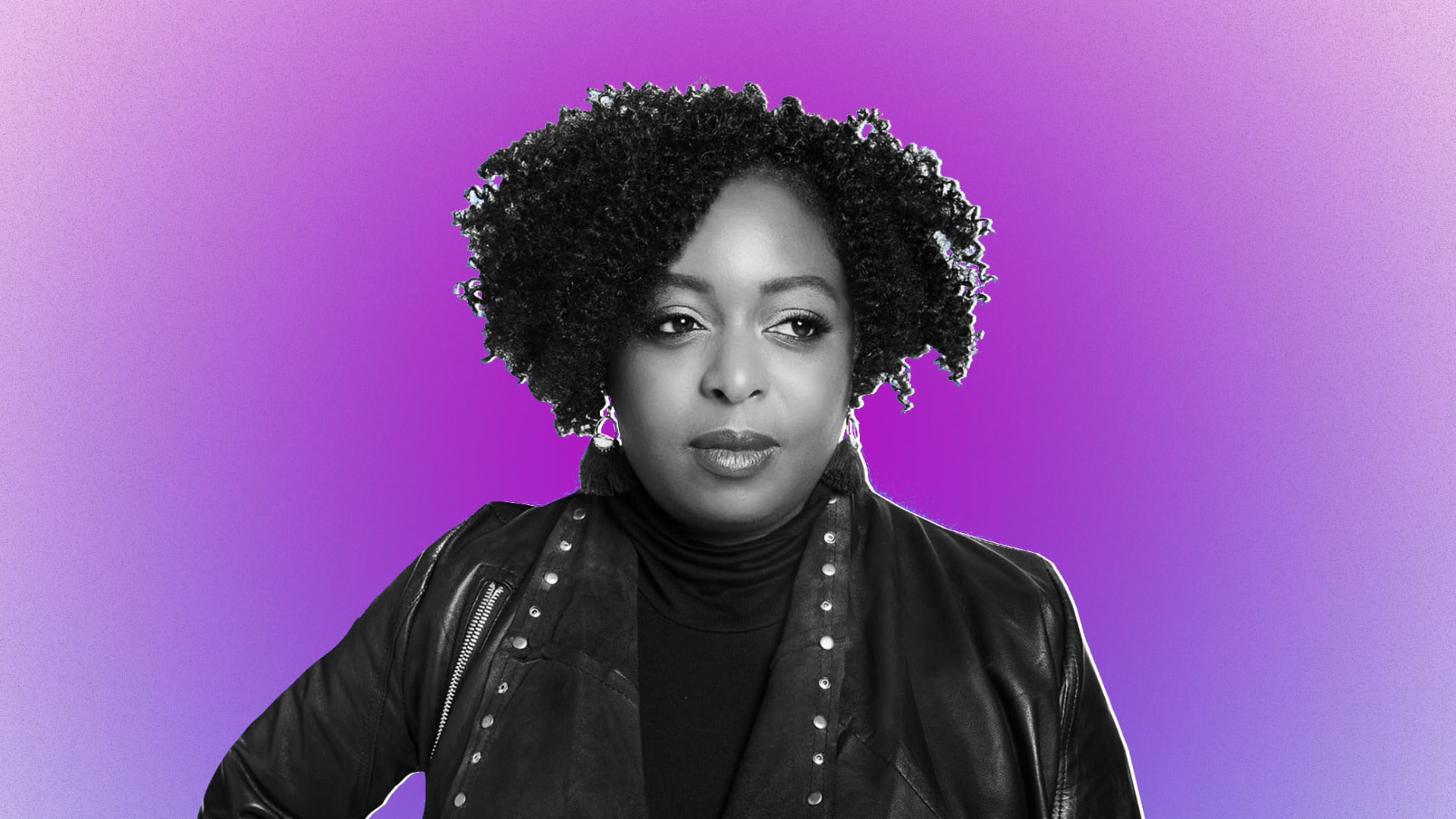 Update 8/17: This article was edited to include a response from a Black Girls Code spokesperson.
Update 8/23: On Monday, August 22, Black Girls Code filed a lawsuit against Kimberly Bryant and issued a press release about its legal action: "The Complaint alleges that Ms. Bryant took a series of inappropriate actions following her termination, including the unlawful hijacking of the BGC website and redirecting site visitors to her own website, which makes several false and misleading statements. BGC is currently taking action to restore its web presence and, in the meantime, is providing information to interested parties via its Twitter account, @BlackGirlsCODE. The Complaint seeks various forms of relief to prevent Ms. Bryant from continuing to cause harm to the organization."
Bryant responded in her own press release, shared with Inc., in which she denied the claims of the Black Girls Code's lawsuit: "This latest action by DLA Piper and Ms. Hiles is a futile attempt to 'win' in the court of public opinion with continued character assassinations and false accusations, after discarding Ms. Bryant from the organization she founded in 2012."
Update 8/25: Heather Hiles released a statement on their personal LinkedIn account denying Bryant's claims that they sought to take over Black Girls Code, that Udemy would have financially benefited from a partnership with Black Girls Code, and that they tried to manage or access any of Black Girls Code's assets. In a meeting with press ahead of their public statement, Hiles shared that they could not comment on all of Bryant's allegations due to ongoing legal investigations, and noted that the current board of Black Girls Code still does not have access to the organization's website. Hiles reiterated that they stand by the board's decision to remove Kimberly Bryant as CEO of Black Girls Code: "All the decisions I've made have been based on what I believe was best for the organization and its stakeholders, especially the young Black women, we are so privileged to serve."
After 11 years at its helm, Kimberly Bryant, 55, is out as CEO and board member of Black Girls Code, a non-profit organization that she founded in 2011.
The San Francisco-based organization announced Bryant's departure on Friday, August 12, with a tweet, claiming, "As BGC enters a new chapter, the mission remains the same." The day prior, Bryant filed a lawsuit against board members Heather Hiles, Stacy Brown-Philpot, Sherman Whites, and Sofia Mohammed, as well as Wells Fargo, CEO Charles W. Scharf, and CFO Michael P. Santomassimo.
In the lawsuit, obtained by Inc., Bryant alleges that she was wrongfully removed and excluded from Black Girls Code, and that the organization's board members wrongfully transferred to themselves her Wells Fargo account. Bryant opened the account in January 2012 for Black Girls Code, which was then an unincorporated sole proprietorship.
The dispute, while ongoing and unclear regarding fault, nonetheless presents a cautionary tale to founders endeavoring to navigate choppy cultural waters while attempting fast growth.
Black Girls Code, which provides training opportunities in digital technology for Black girls ages 7 to 17, largely operates through donations and rapidly grew during the pandemic; it received about $1.5 million in donations through 2019, compared with $30 million by the close of 2021, the lawsuit claims. Bryant alleges that this rapid growth led board member Heather Hiles to take on a more active role at Black Girls Code. Hiles "sought to capitalize on BGC's growth and increased funding for her own personal gain," alleges Bryant in legal filings. Bryant claims that Hiles attempted to arrange a partnership between the e-learning platform Udemy, where Hiles is a director, ahead of Udemy's IPO, and that Hiles impeded the establishment of an endowment, with the intention of diverting the funds to a venture capital firm where Hiles also serves as a managing partner. Hiles did not respond to a request for comment regarding the allegations.
Black Girls Code shared the following statement with Inc.: "The allegations in Ms. Bryant's lawsuit are false, and BGC intends to vigorously defend itself against those claims. Specifically, Ms. Bryant's claim about the Wells Fargo account is wrong. It is not her personal account. Donations made to BGC belong to the organization, not to Ms. Bryant personally. BGC worked with Wells Fargo to ensure that donor funds were held in an account proper for a non-profit corporation. The Board believes the decision to remove Ms. Bryant as CEO and as a board member is in the best interests of the organization, the girls it serves, its employees, and its donors. BGC has been focusing its efforts on moving forward and expanding on the success of the organization since its inception."
Bryant said in a statement shared with Inc.: "Heather Hiles' attempt to destroy BGC, which I built to help girls, especially girls of color, to enter into the high-tech industry of computer coding across the world, hurts me to my core. My painful feelings are for the girls who will suffer from Heather Hiles' aggressive greed to dominate and destroy this beautiful community created to uplift and celebrate Black women and girls."
Tension at Black Girls Code grew in the summer of 2021 after three employees resigned from the organization and cited concerns about workplace culture. Bryant alleges that she immediately convened a meeting with the board of directors to address these concerns and suggested hiring a cultural consultant. Karla Monterroso, the former CEO of the racial equity non-profit Code2040, took on this role in October 2021. At the 2021 board meeting, Bryant claims that Hiles revealed that they had personally met with the employees who had resigned, in spite of internal policies that did not give them approval to do so; this interaction, Bryant claims, resulted in "significant tension."
Bryant lost access to her work email on the morning of December 21 and was placed on temporary leave, as the board of directors formed a special committee to investigate these human resources claims.
In the same statement shared with Inc., Bryant's legal counsel, Charles A. Bonner, A. Cabral Bonner, and James M. Johnson allege that Bryant's termination is the "culmination of a hostile takeover" initiated by Hiles, and that an independent investigator for Black Girls Code did not substantiate the special committee's claims against Bryant, including that she misgendered a staff member as "she" instead of "they."
After the news of Bryant's initial suspension in December became public, Tech Crunch reported allegations against Bryant from five former employees, shared under the condition of anonymity. Two employees described Bryant's leadership style as "rooted in fear." One employee noted the complexity of the situation: "We know how it is perceived to take down a Black person. And that's not even what we want to accomplish. We want the organization to be under leadership that could continue the growth of our work." This week, The Plug also reported that former Black Girls Code employees had shared "stories of being demeaned in meetings, overworked, underpaid, and a culture that lead to them having to undergo regular therapy," under the condition of anonymity.
Bryant tweeted that, upon her removal as CEO, she was not offered severance, health care assistance, or payment of banked vacation, suggesting that her removal was "retaliation."
On Monday, The New York Times reported that Adam Neumann, the controversial founder of WeWork, secured a $350 million investment for his yet-to-be-launched real estate startup, Flow, from the venture capital giant Andreessen Horowitz. That day, Bryant tweeted: "Monday thoughts: I just want to see women ESPECIALLY Black women founders be seen as human, be able to own their agency without hostile attacks, and be given the same 2nd, 3rd, etc chances as our white male peers. Let it be."
Aug 17, 2022