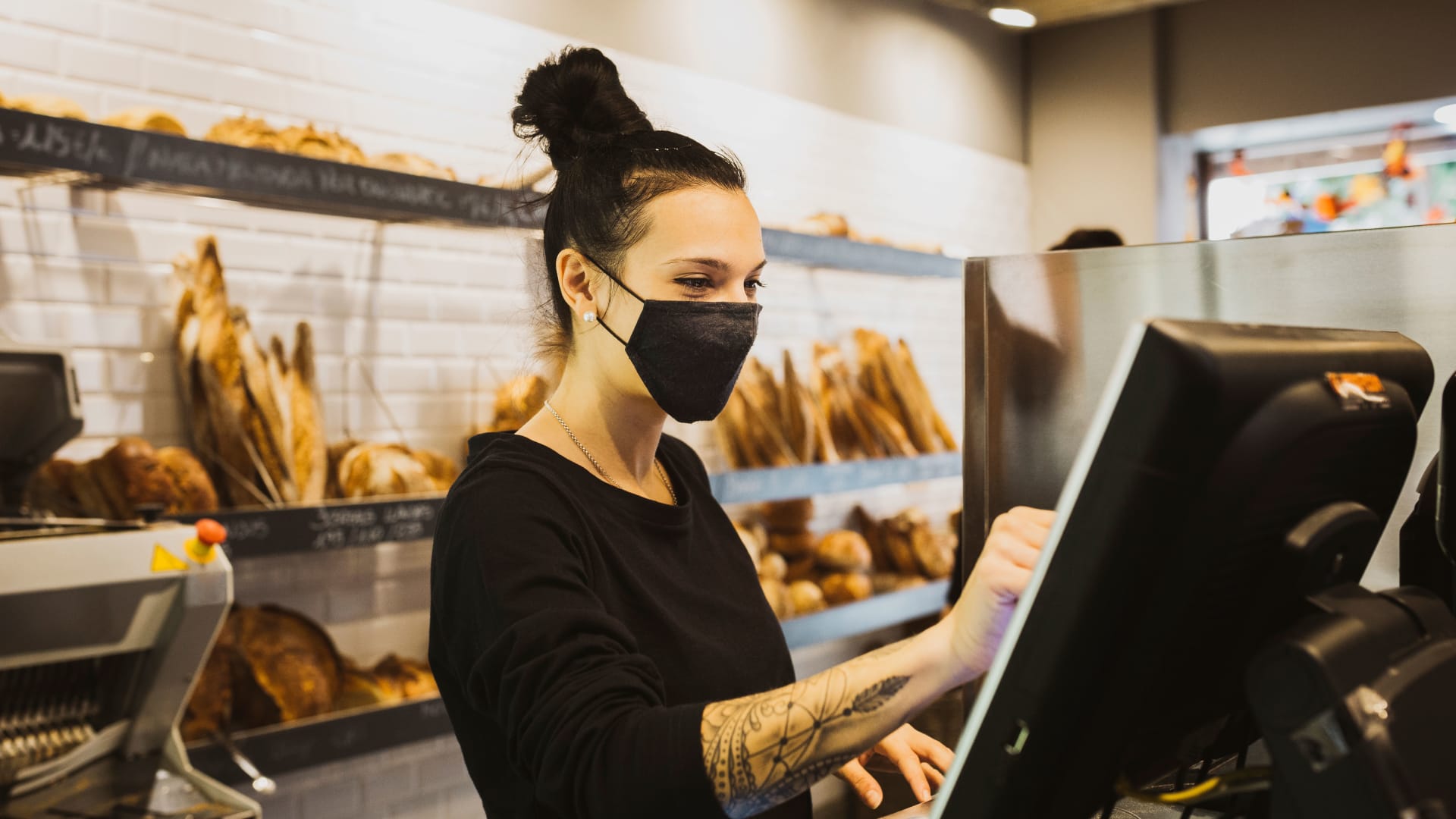 Just one-third of retail workers plan to stay in their current role in the next six months, according to LinkedIn's most recent Workforce Confidence Index, released earlier this month. That's lower than the all-industry average of 45 percent of workers who plan or hope to remain in their current jobs, although admittedly, retail quit rates are generally higher than other industries. In January 2022, 4.6 percent of retail workers left their jobs, just slightly less than the 5 percent who did in December 2021, according to the Bureau of Labor Statistics. This number was only surpassed by the quit rate for leisure and hospitality roles (5.6 percent) and food service jobs (6 percent).
Like most workers, retailer employees leave because they are looking for better pay and benefits, LinkedIn's report says. But one reason has nothing to do with compensation: Confusion and tension around mask-wearing policies has made retail work more stressful.
To keep retail employees from leaving, businesses must make hard decisions about how to keep them protected and comfortable as mask mandates are phased out--and there's no one-size-fits-all solution, says John Hooker, T. Jerome Holleran Professor of Business Ethics and Social Responsibility at Carnegie Mellon University. "You should take action that, to the best of your knowledge, will maximize benefit and minimize harm," he says. This will ultimately depend on a number of variables: If you live in an area with strong sentiments either in favor or against masks, if employees strongly feel in favor or against masks, and what public health officials recommend. "Some kind of consensus is the ideal," he adds, but when it's not possible to reach a perfect consensus, talk to your employees and make a judgment call from there.
Mar 10, 2022