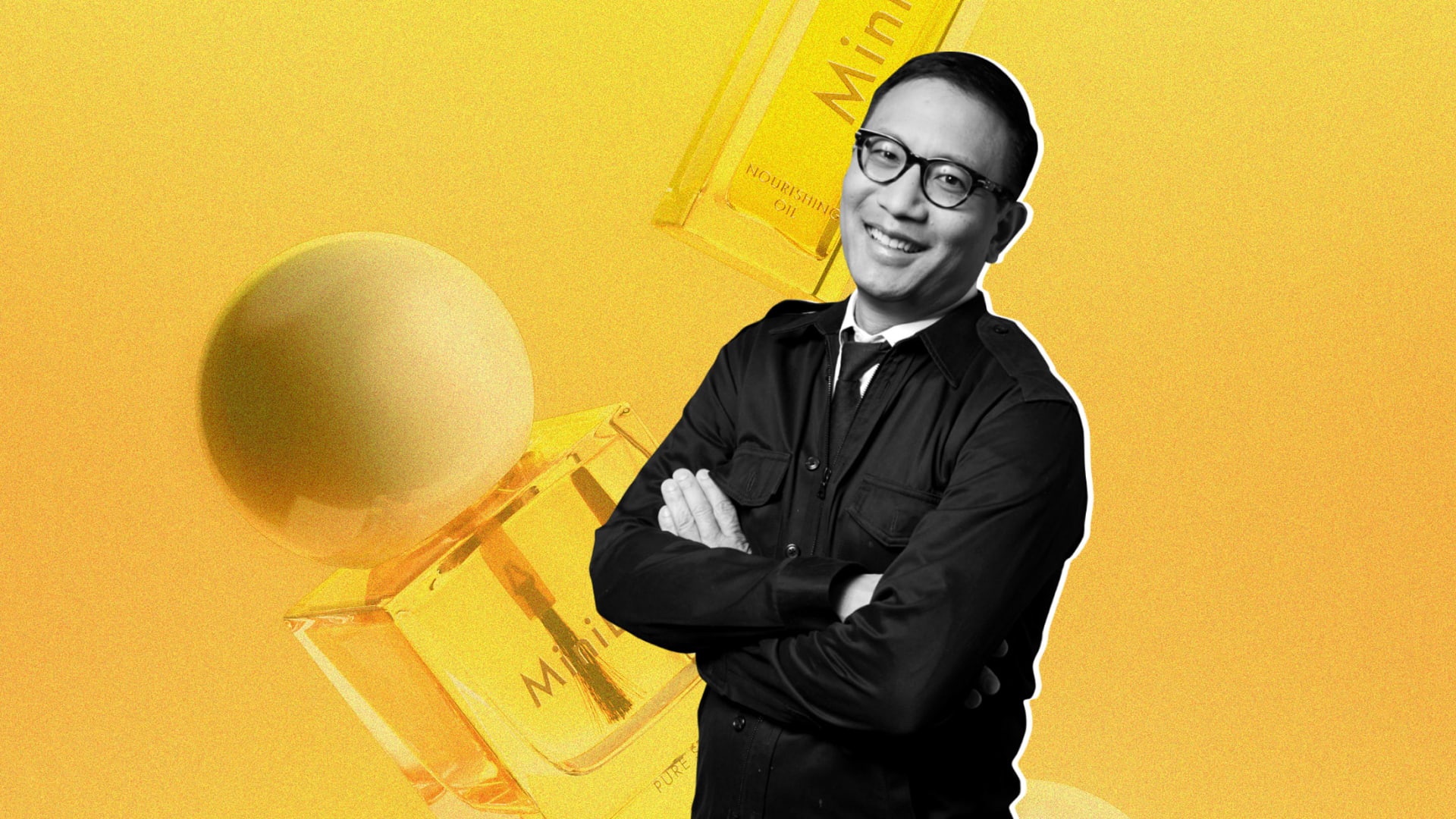 Tony Tjan isn't the first entrepreneur to be inspired by Starbucks. But he is the first to try to apply the coffee chain's model of employee-friendly practices to the decidedly un-employee-friendly nail salon industry. And he just took his nail salon company, MiniLuxe, public to help fuel its expansion across the U.S.
On December 6, 2021, the Boston-based MiniLuxe--a chain of 20 nail salons aiming to promote healthy working conditions and quality service, at a slight premium--completed the largest capital pool company (CPC) offering on the Toronto Stock Exchange (TSX) in history. The company--which charges $30 for a "signature manicure" compared with the $22.75 charged by competitors, on average--debuted at $1.12. It raised $15.5 million through its reverse takeover transaction and a non-brokered private investment in public equity, a deal in which investors buy stock directly from a company below market price.
Like blank-check or special-purpose acquisition companies (SPACs), CPCs are formed with the express intention of taking private companies public. Also like SPACs, CPCs have been around for decades: The first CPC offering was completed in 1986. However, the Canadian financial instrument recently received a surge of interest thanks to favorable regulatory changes. In 2021, 88 companies, including MiniLuxe, sought a public offering via CPC on Canadian exchanges, up from 31 the year before. Last year, the majority of all Canadian IPOs completed were either CPCs or SPACs.
Whether more U.S. companies will buy into CPCs remains a good question, and only time will tell. For now, entrepreneurs like Tjan think it's a good bet. But he's not out to evangelize CPCs, he'd settle for changing the nail industry.
Why Nail Salons?
Prior to a 2015 New York Times exposé on the nail industry, the poor quality of life among many nail workers was something of a dirty little secret. In the insular industry, which has traditionally been staffed by immigrant laborers, stories of abject conditions rarely got out.
But Tjan knew better. As a child in Newfoundland, Canada, the son of Chinese immigrants grew up around entrepreneurial family members--aunts and uncles who established Asian eateries around the country. This upbringing gave him an early introduction to business ownership, but also an understanding of the "stigmas and stereotyping" that often surround service-based retail establishments that are largely helmed by immigrants. "For whatever reason, we have been conditioned to accept a series of services as something that should be cheap," he says.
It didn't need to be cheap, he thought. In the U.S. alone, consumers spend over $8 billion annually on nail salon services. So the demand is there. He also thought, if consumers knew that better service and better treatment of employees was the reason behind a slightly higher price, they'd still buy it. They'd even be glad to. "We're rooted in a purpose of clean, guilt-free self care," he says. "There's a very, very big market for that."
Still, he took a wayward path to starting up. After getting into Harvard Business School in 1994, he deferred for a year to work as an analyst for McKinsey. While getting his MBA in 1996, he founded his first business, Zefer, a web service application company that was eventually acquired for $48 million in 2001.
He landed on the idea of nail salons in 2008, shortly after he and his business partner, John Hamel founded their Boston-based venture capital firm, Cue Ball Capital. They were interested in investing in early-stage companies, but also wanted to use the firm as a vehicle to launch their own business. Today, Tjan serves as chairman of MiniLuxe, while Hamel sits on its board of directors. The two installed Zoe Krislock as CEO in 2018.
With plans to "Starbuck" the nail salon, the team agreed that an IPO was the way to go--in part because in 2021, MiniLuxe effectively hit a wall when it came to private fundraising. As the pandemic barreled in, driving local and state officials to temporarily shutter non-essential businesses, MiniLuxe had to close up shop and furlough nearly all of its workforce. "We went from close to 500 employees to under 20 in the span of three weeks," says Tjan.
While the founders were able to go back to investors and extract a clutch fund raise in the spring of 2020 to help the company "get to the other side" of the pandemic--bringing their grand funding tally up to $57.4 million--there was a limit to their investors' largess.
One of those investors, Vernon Lobo, countered with a different offer: Why not go public? The founding and managing director of the Toronto-based early-stage venture firm Mosaic Capital Partners had also just launched a CPC, Rise Capital, and he needed to find a company to acquire.
North Star
What's more, CPCs have just become more attractive. In January 2021, TMX Group, which operates Canada's stock markets, moved to amend the rules governing CPC offerings, making going public through this route faster and easier than filing for a traditional IPO in Canada--which, like in the U.S., can take six to nine months and cost around 7 percent of the total raised in underwriting fees alone. The rule changes also involved doubling the amount companies could raise to $10 million CAD, from $5 million CAD (or $7.8 million USD, from $3.9 million USD).
To be sure, going public via SPAC in the U.S. doesn't pay off in the same ways. For starters, companies going public via SPAC in America typically raise between $200 and $750 million, so your chances of raising more money are higher in the States. But the CPC cap actually works to the benefit of smaller companies--particularly those that simply have lower capital needs. It means younger and smaller companies may get a better shot at accessing public markets.
Canada also has a stock market that's specifically designed to help younger companies go public. The TSX Venture Exchange (TSXV) is geared for companies that are valued between $500,000 and $20 million. Once they grow to meet requirements for it, they can graduate to the TSX. In 2021, 30 U.S. companies went public on the TSXV via CPCs; four went public on the TSX the same way, including MiniLuxe, according to Catherine Kee, senior manager of TMX Group corporate communications and media relations.
Tjan hitched his company to Lobo's Rise Capital. "I told Tony, 'You're not going public for the sake of going public,'" says Lobo. "We're trying to build a business. And we're trying to make sure it's financed in a way that's strategic and smart."
Course for Growth
Of course, Tjan is less interested in pioneering CPCs than he is in growing his company. Besides helping the company expand into Canada and the southern United States, the money should also help MiniLuxe acquire complementary brands and technologies. Mergers and acquisitions between public companies tend to be easier than private M&A, Lobo says. "In private deals, there's no benchmark for valuation and no liquidity."
While its salons are not yet at full capacity--and its headcount remains below pre-pandemic numbers--Tjan says MiniLuxe is seeing its "highest demand ever." In December, MiniLuxe announced a total revenue of $4.7 million for the third quarter of 2021--which was subdued given constraints arising from Covid, but still comparable to the company's 2019 results over the same period, notes Tjan.
Tjan has no regrets about his path. He notes that the IPO was a means for faster change. "This was a once-in-a-lifetime chance to reset the industry," he adds.
Ultimately, it will help MiniLuxe achieve its next phase of growth, which involves training nail talent to meet high quality and safety standards. In January, the company launched its first Nail Academy in Boston, where total beginners can get their nail technician certification in four to eight weeks. Tjan says the company will also work to train nail technicians to operate in its MiniLuxe Anywhere service, which allows customers to hire MiniLuxe-certified nail technicians directly. The service is currently available in Boston and Dallas with plans to expand.
"We are building a base of certified designers that meet an Airbnb Superhost, Uber Black, VIP kind of standard," he says. "People will know it stands for something."
Feb 23, 2022