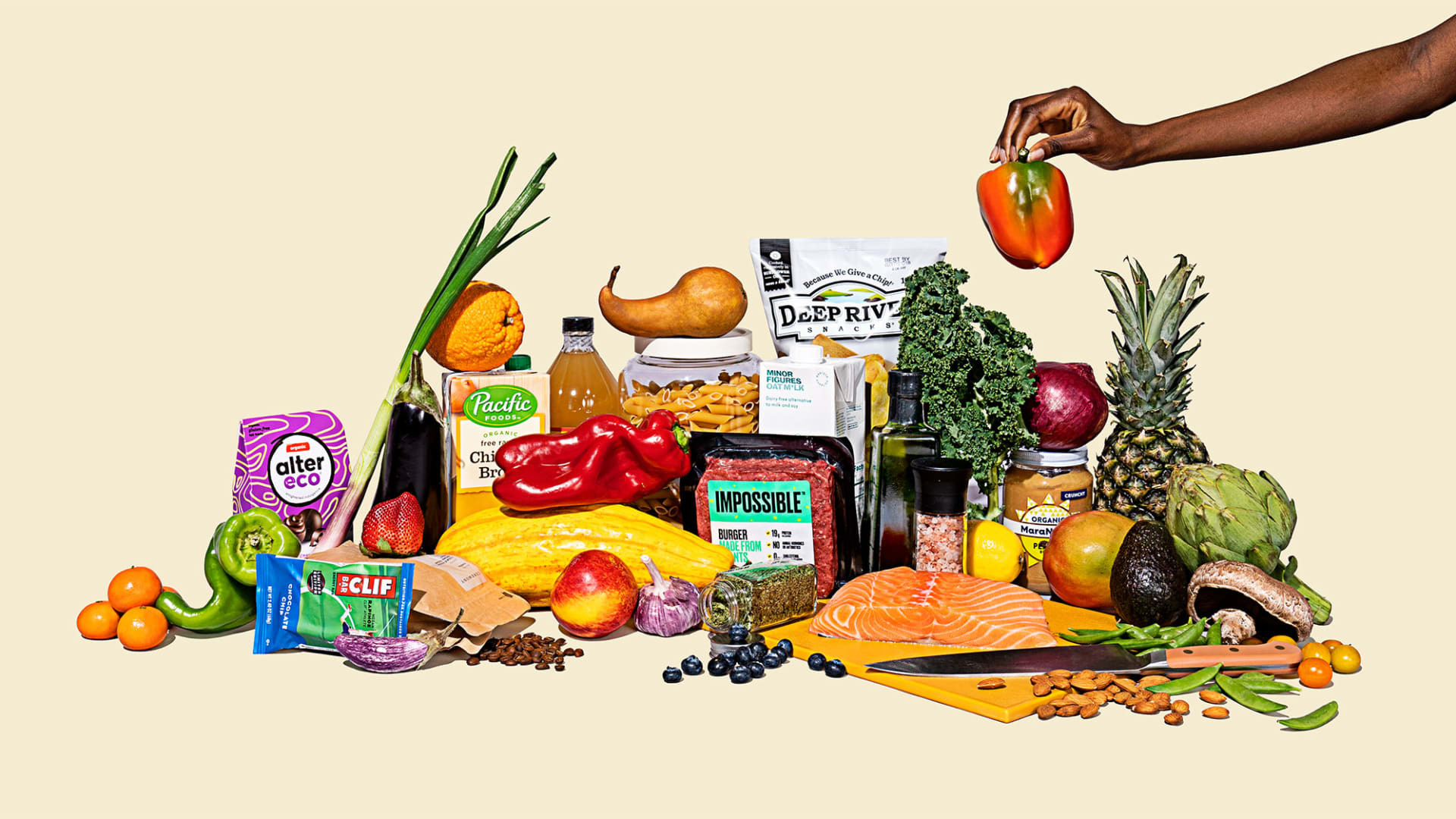 Abhi Ramesh had expected to return with only fresh fruit the first time he went apple-picking with his future wife in Lancaster, Pennsylvania. But he also brought home a business idea.
"There were apples all over the ground," says Ramesh, a serial entrepreneur who had earlier founded a coding school and an e-commerce startup. "I saw just firsthand how much food goes to waste at the farm level. I was shocked at the time."
As a longtime Philadelphia resident, he had been increasingly interested in the issue of food deserts--areas where groceries, particularly fresh produce, are not widely available for purchase. Ramesh began visiting nearby farms and thinking about how food waste could be saved. In 2018, he launched his Delanco, New Jersey-based company, Misfits Market, a discounted grocery-delivery subscription service that mails customers boxes of "unwanted" produce.
From the Ground Up
Most produce doesn't make it from farms to grocery-store shelves because of logistics. Apples, for example, may be discarded simply because they're too small or too big to meet standard measurements. That means that a lot of perfectly good food is thrown out.
But rescuing it from the landfill wasn't quite so simple, as Ramesh quickly learned.
"This is a low-cost, low-margin, highly perishable industry that involves very sophisticated operations and logistics, and you have to build that supply chain from scratch," he says. "Then, all the existing forces in the grocery space push you in the direction of standardization, which is what drove the inefficiency in the first place."
To solve the problem, the company would have to develop warehouse, inventory, and logistical management systems from the ground up.
"It took the better part of the past three years and a lot of capital," he says. Misfits Market has raised $526.5 million, including $225 million in a September round led by SoftBank Vision Fund 2. The company is valued at $2 billion.
The temptation to expand into other product categories led to some backtracking in the company's early days.
"We had to master produce first," Ramesh says.
This is how Misfits Markets works: Customers select organic, non-GMO produce and add-on items from such brands as Bob's Red Mill, Kashi, and Amy's to reach a $30 order minimum. They also choose a preferred delivery day and a weekly or every-other-week subscription. Customers save an average of $25.17 per week over shopping at a regular grocery store, according to the company.
Misfits Market isn't alone in its niche. Imperfect Foods, launched in 2015, isn't subscription-based and allows shoppers to select items, including but not limited to organics. Shipping for both companies costs around $5 per box. Hungry Harvest, launched in 2014 and offering variety-style produce boxes without customization, is a formidable competitor. It made the 2021 Inc. 5000 ranking of the fastest-growing U.S. private companies, coming in at No. 1,683 with a three-year growth rate of 272 percent.
What sets Misfits Market apart is its value, Ramesh says, citing costs per item. "We're always the better deal," he says. "We're not cheaper because we're lower quality. Our products are always equal or even higher quality."
Rapid Expansion
The pandemic offered both risk and opportunity to Misfits Market. In 2020, the company grew by five times in active customers and order volume, as more people started to embrace online grocery delivery. At the same time, Misfits Market had to figure out how to meet that demand logistically--and how to ensure that its warehouse workers stayed safe amid the spread of Covid.
Until it could grow its staff, Misfits Market wasn't equipped to meet the unprecedented demand. So it didn't meet it: During the first wave of the pandemic, the company shut down its website checkout page so that new customers couldn't sign up. In a massive six-month recruitment drive, it grew to nearly 1,000 employees from about 175 employees at the start of the pandemic.
"We had to build a [customer] waitlist, and for a while, it was a manual file that we'd have to export into our database," Ramesh says. "It was chaotic on the demand side."
The operational side of things wasn't any less challenging. For about three to four months, Ramesh held daily all-hands meetings for the company's warehouse workers. Signing on for every shift, 6 a.m., 3 p.m., and midnight, Ramesh checked in and gave Covid safety updates.
The rollout of vaccines in 2021 eased some of the operational hardships, but challenges linger. Packaging prices are up, and warehouse space is near impossible to come by. And then there's the big question: With vaccines widely available, will customers still want to order their groceries online?
Ramesh thinks so. The company buys its inventory at a discount from farmers and sells to customers with price cuts up to 40 percent less than what they'd pay at a traditional grocery store.
Since the company has expanded beyond produce, it's also seen a dramatic increase in the amount customers spend per order, as they add more items to their carts.
"It costs us the same amount to ship a box to you no matter what's in it," Ramesh says. "So that's when the flywheel really starts to work." In 2021, Misfits Market expanded into bakery, dairy, seafood, meat, and other categories. In the next six months, the company expects to double its product offerings.
To attract new customers, the company is investing in influencer partnerships. For example, one with chef Bobby Flay began in 2020. Misfits Market regularly brings on new partners, often connecting with them through trade shows.
Paying It Forward
Misfits Market has made a lot of lemonade from unwanted lemons. According to the company, it diverted 128 million pounds of food from the trash heap in 2021 alone. Since its start, that amount is more than 228 million pounds. In less than three years, the company has provided a revenue stream of more than $155 million to the 60 farms it works with around the U.S.
While the company's business model is focused on getting that food to paying customers, Ramesh is also dedicated to addressing systemic issues of food access and affordability.
Unlike many food banks, the company has sophisticated networks and logistics that help it easily deliver food to charitable foundations. According to the company, in 2021 it donated more than 120,000 pounds of fresh food to communities in need through partnerships with food banks and community fridges.
"We set out with a lofty goal of saying we want to eradicate food deserts by 2025," Ramesh says. "And we think we can do it."
Jan 24, 2022