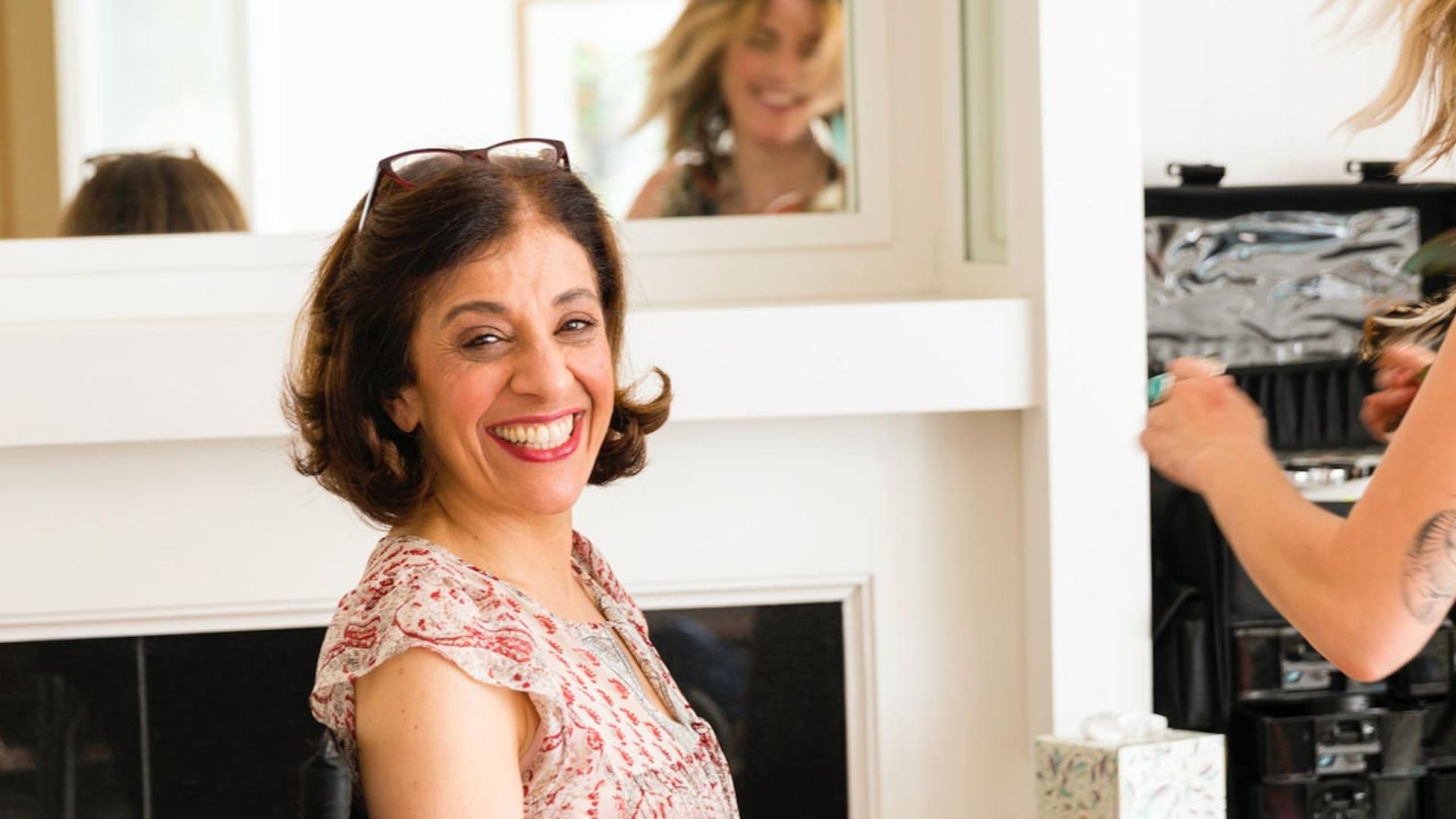 For many years, Jaleh Bisharat says her only outlet for natural beauty products was Whole Foods and farmers markets. Now she almost has too many options for products and outlets.
The clean beauty industry, which favors products free of potentially harmful chemicals that can be found in mass-market cosmetics and skin care products, has rapidly grown, and is on track to nearly double in revenue to $11.6 billion by 2027. But the ubiquity presents a new set of problems for Bisharat and consumers more widely: Suddenly knowing which products are the best fit is a challenge. And even understanding the spectrum of offerings, which aren't regulated and thus don't conform to any particular packaging standards, can be difficult.
Determined to help people navigate this tricky terrain, in 2019, Bisharat launched NakedPoppy alongside co-founder and data scientist Kimberly Shenk. The e-commerce platform uses artificial intelligence to generate personalized makeup and skin care product recommendations from 22 chemist-vetted brands.
Shoppers say they value the personalized approach, says Bisharat. "Imagine taking in all this information about a woman--if she has dark circles, she's allergic to something, her eyelids are oily. And then, in a split second, finding out what's perfect for her. A combination of machine learning and information about the patterns of people's preferences can actually accomplish that," Bisharat says. The company has raised more than $8 million in funding to date and doubled its revenue over the past year, though it declined to share a specific number.
Perfecting the Algorithm
It was 2017 when Bisharat started thinking about NakedPoppy, but it didn't really gel until she told Shenk her idea. At the time, Shenk was the head of data science at Eventbrite, where Bisharat was the CMO. That's when artificial intelligence entered the picture.
While Bisharat, now NakedPoppy's CEO, at once saw the utility in a more user-friendly shopping experience, Shenk helped the company build a product that could plumb algorithms as a means for creating more synergies.
On its website, visitors are prompted to take a three-minute survey about their appearance and product preferences, and they submit a selfie. The information is then analyzed through a recently patented process before it delivers product recommendations, dubbed "perfect picks," based on a visitors' profile. The recommended products are available for purchase, directly on site. NakedPoppy makes money by taking a percentage of all the products it stocks.
While shoppers can choose to buy products on the site without taking the quiz, Bisharat says most of them do--and increasingly so. About 75 percent of shoppers buy recommended products, as opposed to one-third of shoppers who did so at the end of 2019. Bisharat says the uptick is a testament to the utility of NakedPoppy's algorithm, which has gotten more accurate as it's been adjusted.
Bisharat has also changed her tune over time. While the entrepreneur says she initially intended to sell only original products under NakedPoppy's name, she realized early on that most makeup wearers have at least seven different brands in their arsenal--they don't want to stick to just one. So, NakedPoppy pivoted to stock other vetted brands. It was a lesson in listening, she says. "You have to make sure that you're solving a problem that customers really have," says Bisharat, whose company now offering 550 SKUs and counting (just four of which are original NakedPoppy-formulated products).
A Human Touch
Artificial intelligence is not new in the beauty industry; it is widely used for color-matching services, for instance. But bugs remain. A.I. recommendations aren't always perfect, which is why NakedPoppy's data scientists keep a close eye on consumer feedback: reviews, returns, and the rate at which they shop their recommended products. "We noticed a tinted facial oil had a disproportionate number of returns from women with dry skin," Bisharat says. "So, we adjusted the algorithm."
Changes like this, she says, have led to a decreased return rate overall. NakedPoppy also offers free returns for customers. "They help us improve our algorithm, after all," she adds.
Bisharat admits that tech companies can sometimes feel impersonal, which is why, in addition to analyzing first-party consumer behavior, she also looks to anecdotal evidence as to where NakedPoppy's algorithm could improve. "I have a theory that there's no such thing as talking to customers too much," she says. The company conducts regular live customer interviews through a third-party hosting service, and Bisharat herself often answers customer service emails.
This kind of connection not only helps the company to improve its product--Bisharat also believes that it makes the customer experience even better. "When we send out orders, we write a personal note to every single shopper," she says. "It's this charming intersection: We use technology, but we're still human beings."
Oct 22, 2021