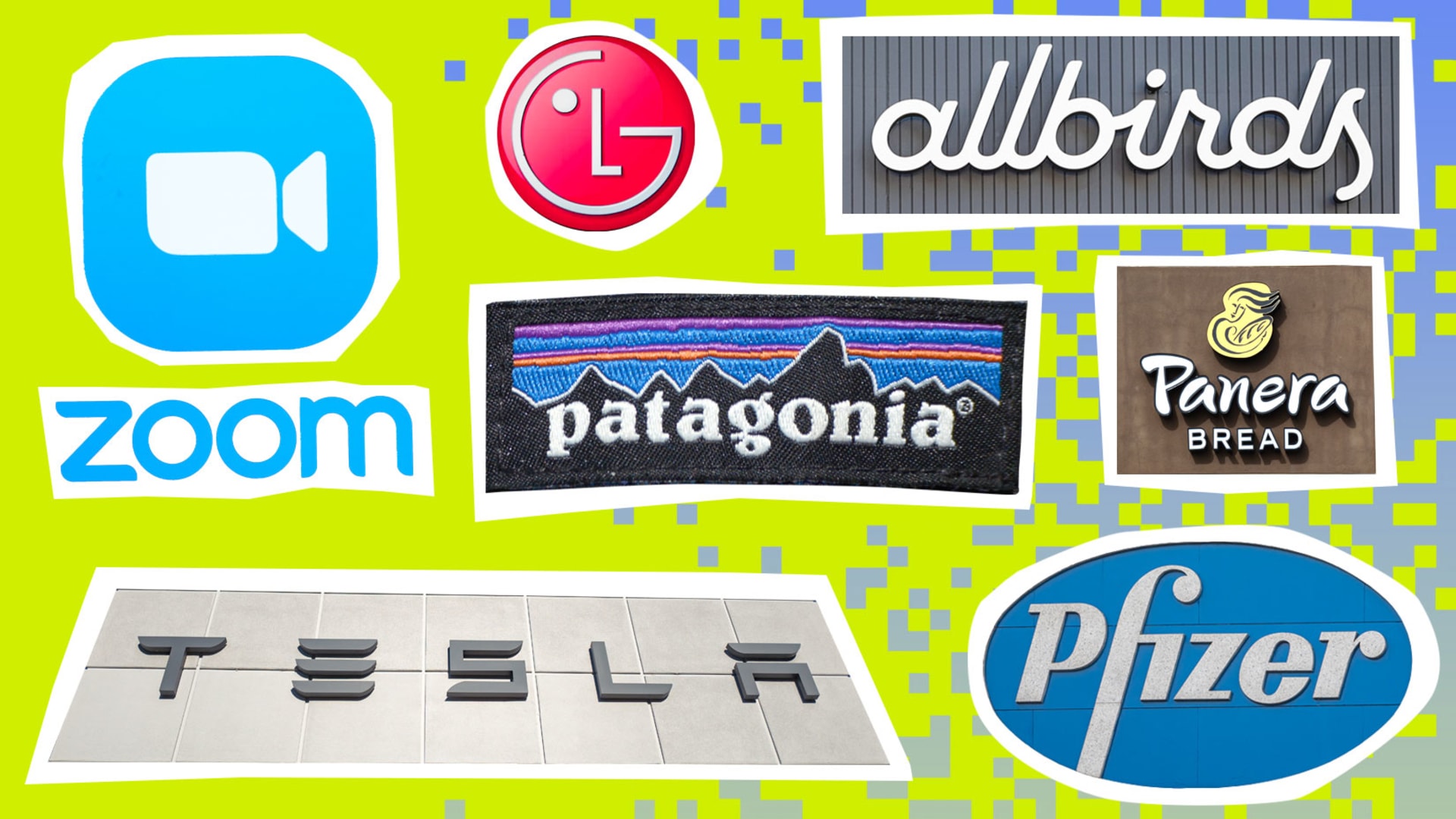 The 2022 Purpose Power Index is here, and it points to the 100 most purpose-driven companies at work in the U.S. today. The index is published by marketing and advertising agency StrawberryFrog and first-party data company Dynata and is the result of a survey of the U.S. general population that looked at more than 200 companies across 50 industries. The index measures a few different elements of each company: commitments to a purpose beyond profit, to improving lives, and to creating a better society and world, not just for shareholders. This is the third year that the Purpose Power Index has ranked companies according to these attributes.
The top companies that made this year's Purpose Power 100 will likely sound familiar: The ecofriendly cleaning company Seventh Generation, owned by Unilever, once again took home the first spot, after taking home the top prize last year. The charitably oriented shoe company Toms came in second place, also for the second year in a row. Toms's placement on this list is something of a surprise, given that its visionary founder, Blake Mycoskie, lost control of the business and was forced to sell to creditors in 2019.
Compared with previous indexes, this year's top 20 includes more mainstream, billion-dollar businesses. This year, 10 companies are new to the top 20 spots on the Purpose Power Index, including Pfizer, Patagonia, and Zoom.
A company's sense of purpose isn't just important for altruistic reasons; as Dynata CEO Gary S. Laben noted while announcing the 2022 Purpose Power 100 during Inc.'s Purpose Power Summit 2022 livestream event on Tuesday, a sense of purpose creates economic benefits, too. Dynata's audience modeling tool found that 85 million U.S. consumers are motivated by company purpose to buy goods and services--and 149 million would choose to boycott a company on the basis of its sociopolitical stance on issues. And not only that: A sense of purpose can also help a company attract and retain talent, Scott Goodson, CEO and founder of StrawberryFrog, wrote on Inc.com in February.
It's clear that U.S. audiences care about where companies stand--and these are the top 20 that they see making a real difference.
May 24, 2022