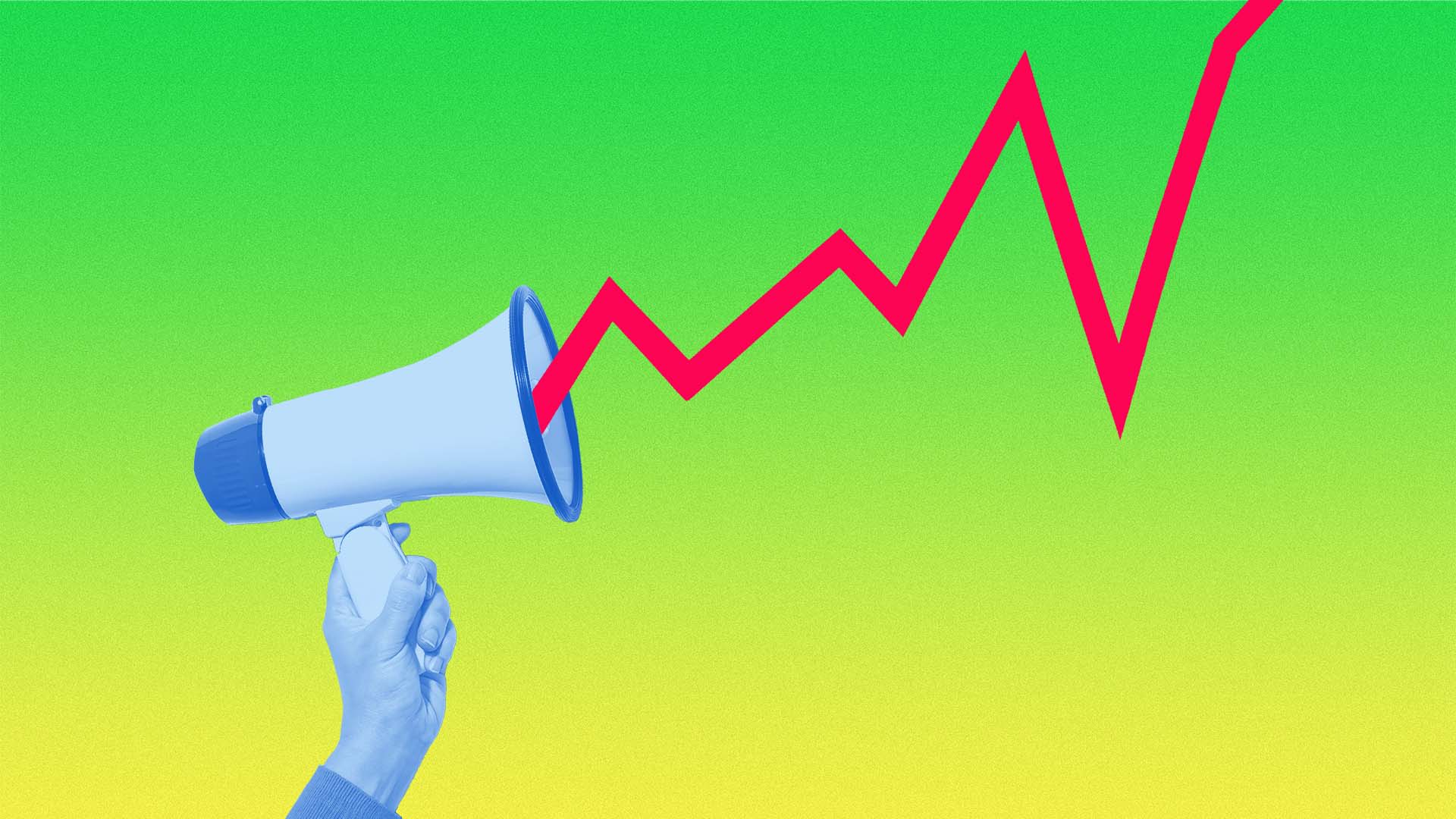 Businesses are still feeling the pain of inflation. Tack on continued supply chain struggles, and precious few entrepreneurs have managed to avoid boosting prices--sometimes more than once.
It's a decision that retail businesses don't take lightly: There's a fine line between staying competitive and financially solvent and pushing away customers. Price increases are often necessary--especially as inflation has remained elevated--and customers may be willing to accept them, as long as they've been carefully rolled out. Here, five entrepreneurs share the communications strategies that worked for them.
Be honest.
A good deal of empathy goes a long way when it comes to handling price increases, Mark Cohen, director of retail studies at Columbia Business School, told Inc. last fall. "Without customers, there is no future [for your business]," he says. "Demonstrating that you're there for them goes a long way toward ensuring that your historical customer will hang in there." That means being gracious, as well as honest and transparent about the need for price increases.
That can look like a simple acknowledgment of upcoming price increases, or a more thorough explanation. Stephen Tracy, co-founder of the Kingston, New York-based candle company Keap, went the latter route, explaining the impetus behind the brand's March 2022 price increase in an email newsletter, as well as several blog posts. "The only way we can be a sustainable business is by focusing on building long-term relationships with customers," he says. "We really spent a lot of time thinking about what it means to show up with understanding and compassion." Tracy says that the company received a few customer responses that demonstrated their own support for the business and no complaints about the price changes.
It can be beneficial for businesses to use price change communications as an opportunity to remind customers of their value. The New York City-based lingerie brand CUUP increased prices of select items in August because of increased material costs--and skimping on materials to maintain existing prices wasn't an option, says Pascale Gueracague, chief design officer. "Fabric R&D and innovation are the underpinning of what we do, and we really articulate that to our customers," she says. In its price increase announcement, CUUP explained that the move was necessary to "continue sourcing the same high quality materials from some of the most innovative material mills in the world."
Avoid surprises.
Announcing price increases does little for customers if they take effect immediately. Instead, several business owners recommend announcing price changes in advance, giving anywhere from a week to a month's notice. Not only does this give customers a chance to plan potential purchases--it can also temporarily boost sales as they stock up at lower prices while they can. This strategy helped the Austin-based cleaning product company Branch Basics secure additional cash to invest in inventory, when it announced its price increases via email in April. "We were able to secure a lot of new customers at that time--people who were in the consideration phase," CEO Tim Murphy told Inc. in July. "I thought existing customers might back down [after the price increase], but that didn't seem to happen at all."
Be respectful.
When the Melbourne-based luggage brand July, which began selling its products in the U.S. in 2021, had to increase its prices in May 2022, co-founder and chief strategy officer Athan Didaskalou knew that he had to make an announcement to customers. He didn't want it to seem like the business was trying to overtly capitalize on an opportunity to increase sales, however. For that reason, July announced its price increase only to its email listserv, which Didaskalou says typically sees high engagement, with a simple, graphic-free email. "We know that it's a hard time for a lot of people, and especially because we sell luggage--non-essential goods--we wanted to be respectful," he says. After the announcement, July saw a spike in sales, especially from customers purchasing big ticket items that were about to increase in price.
CUUP announced its price increases via email and an Instagram post--a move that Gueracague says was intended to reach both existing and new customers. "We wanted to lean into the sense of transparency that's always been core to our brand," she says. "We had this idea of, 'Let's just give people the opportunity if they want to refresh their underwear drawer at a lower price.'" The announcement's timing gave customers 10 days to make their purchases at the brand's existing price points--which was especially important to give new customers "breathing room" to use CUUP's sizing tools, like its free virtual fittings, Gueracague says.
Provide options.
For subscription-driven businesses, price increases can be a particularly delicate matter. Price change announcements are crucial to make sure that customers don't see any surprise bills, but to prevent subscription cancelations, businesses can find ways to compromise.
Rowena Scherer, founder and president of the New York City-based multicultural cooking kit company eat2explore, says that she enacted a 12.9 percent price increase for her brand's explore boxes, effective July 1, 2022. But instead of increasing prices altogether, opt for more subtle shifts: The price of an explore box changed from $24.95 plus $6 shipping (for a total of $30.95) to a rate of $34.95 with free shipping. Although prices increased, in the two months following the change, Scherer says that conversion rates actually increased by 58 percent. "For existing customers, the price increase didn't change much, but for new customers, it's made a big difference," she says. When the business previously had a shipping charge, she adds, customers tended to abandon their carts at much higher rates, even though the base price of a box was cheaper--it's all in the customer mindset.
Keap, which makes the majority of its sales through its subscription offerings, also added an incentive for subscribers to stay: If they changed their subscription from one candle a month to two candles every other month, they'd be able to maintain the same price per candle. Because shipping costs for two candles aren't much higher than the cost for a single candle, selling two (or more) at a time would allow Keap to maintain its margins, while letting customers pay the same amount--albeit in larger sums, at less frequent intervals. "We were excited to be able to offer something that allowed us to match our old pricing, even if it meant you had to slightly adjust how you purchase from us," Tracy says. While many customers adjusted their subscriptions to the every-other-month model, Tracy says that plenty were willing to pay a little more to keep their one-candle-a-month subscription. "We learned that it's best to try and offer people the things that make sense for them."
Sep 15, 2022