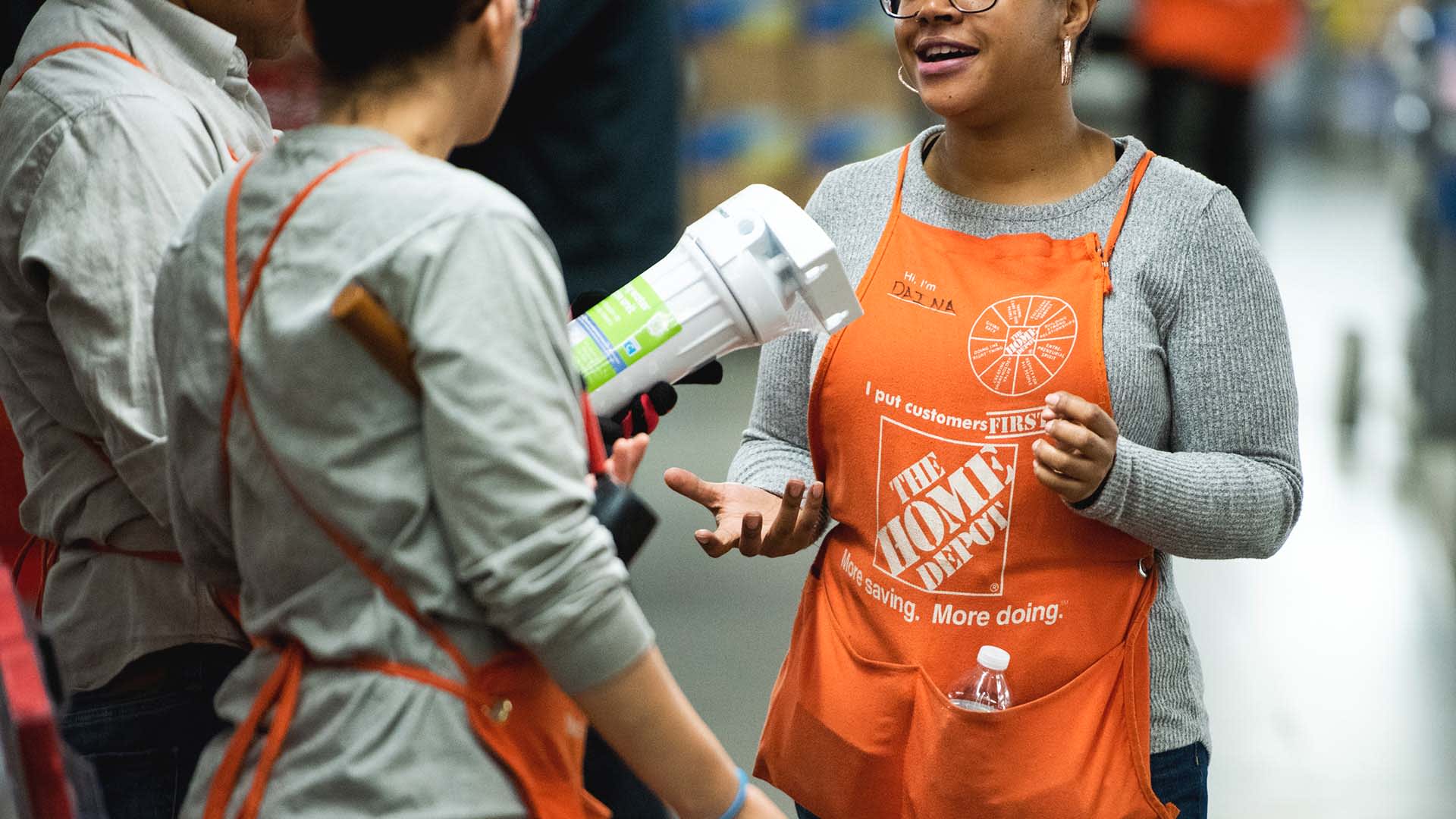 When it comes to filling open roles during a labor shortage, slow and steady may not win the race.
That's what executives at Home Depot are betting on, at least. The retailer plans to increase hires by 25 percent this spring, aiming to fill 100,000 part- and full-time positions for its peak season, Reuters reported this week. To meet the goal, the home-improvement business has adopted a new application process, which will send candidates job offers within a day of receiving their application -- a process that took five days in the past. Home Depot declined to share exactly how it's speeding up this process.
The answer may lie in A.I.-powered tools -- which are accessible to small and mid-size businesses, as well as larger corporate entities. Scottsdale, Arizona-based Paradox AI uses conversational A.I. through text-based messaging. With this technology, job candidates can ask and answer questions, schedule interviews, and receive offers in as little as a day -- which is why it's been embraced by many businesses looking to hire hourly shift workers, Josh Secrest, vice president of client advocacy told Inc.com in October.
Another company, Emi, uses a similar chat-bot platform to help companies fill frontline worker positions; in one case study published by the company, Burger King franchises reduced hiring time by 30 percent with the use of A.I.
That's not to say that machine learning can do all the work of attracting new employees. In addition to adopting a new application process, Home Depot says it will host a virtual career day event to help with its hiring push. Once attendees submit their applications, it's full steam ahead.
Feb 4, 2022